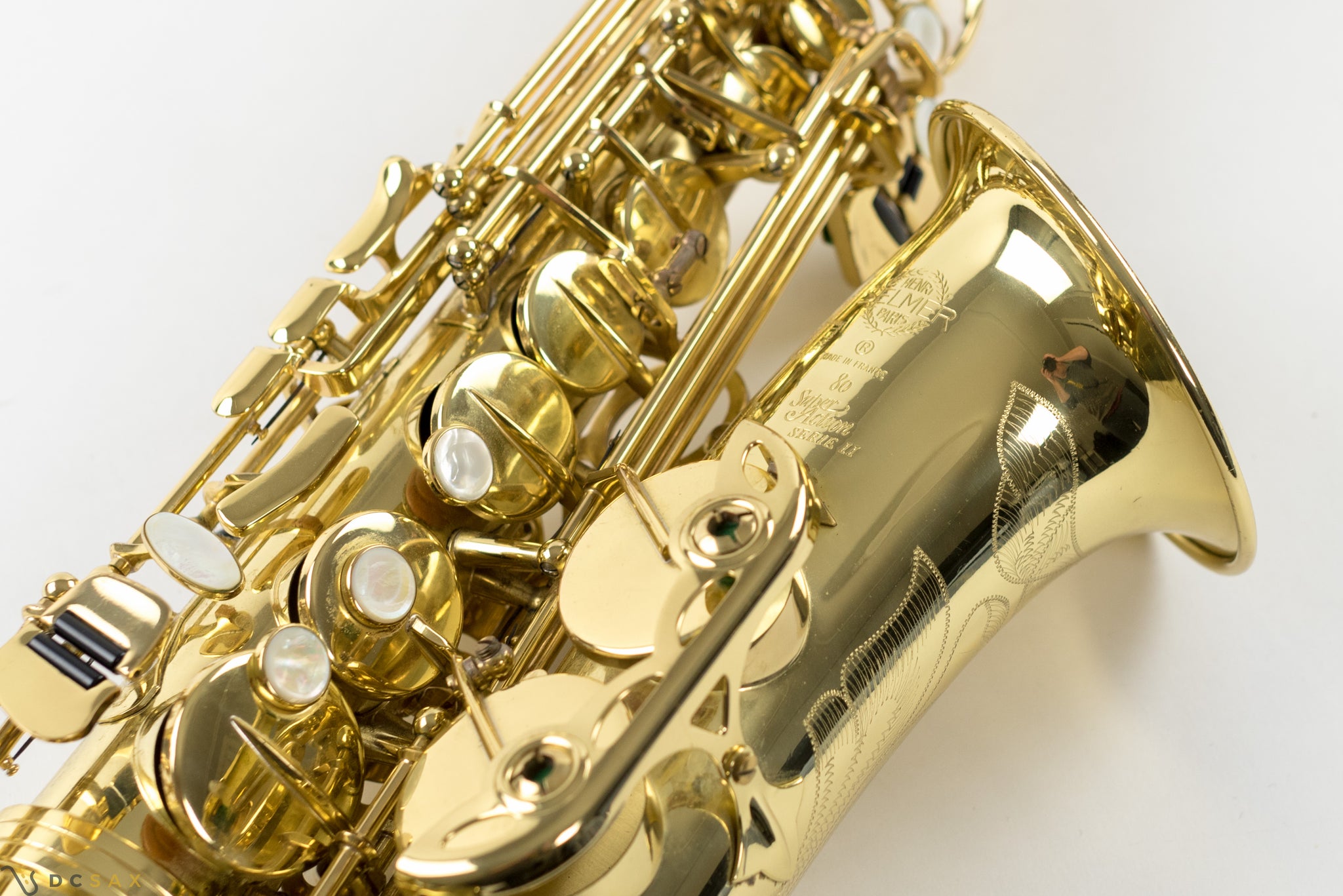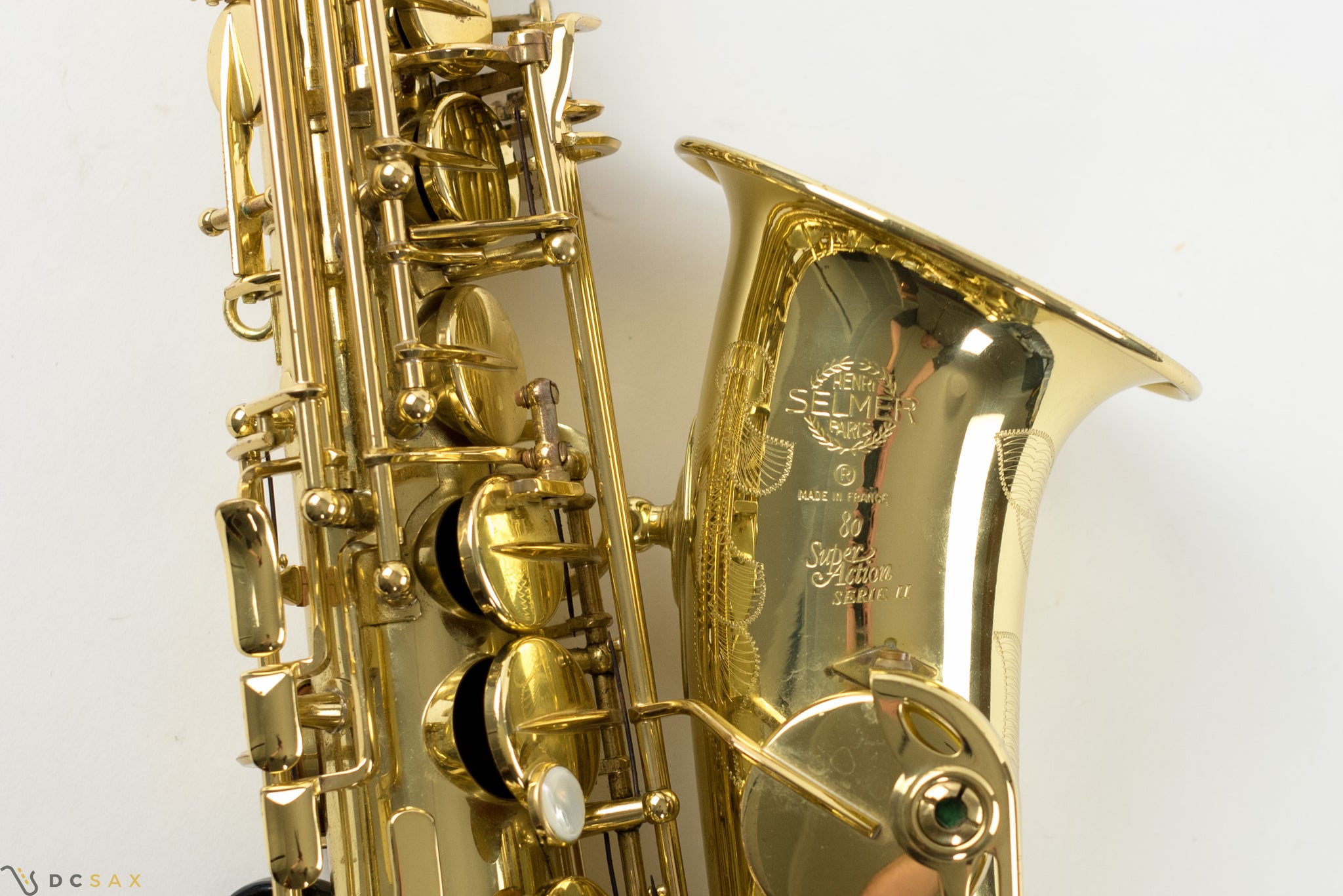 Selmer Series II Alto Saxophone, Excellent Condition
Selmer Series II alto saxophone. This sax is in excellent physical and mechanical shape and was just in the shop prior to sale. My repairman replaced six pads and adjusted the rest. The result is a remarkably even, full sounding Series II that plays effortlessly from top to bottom.
I've known this sax for several years, as I originally helped one of my private students select it. He's now primarily a jazz player, so has moved onto a horn that is specialized for that genre. This is one of the best Series II's I've encountered, and highly recommend this one if you're searching for an excellent pro horn.