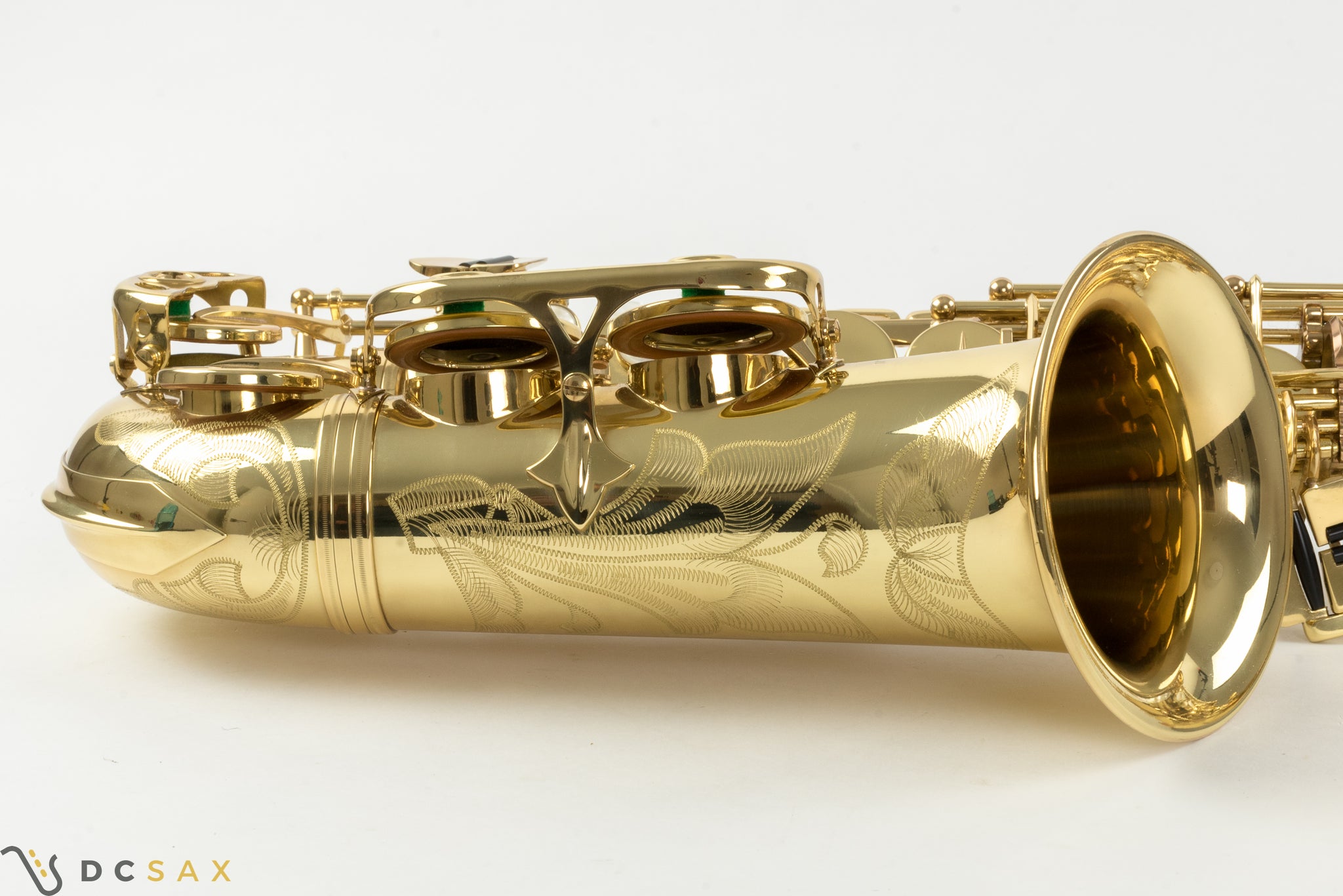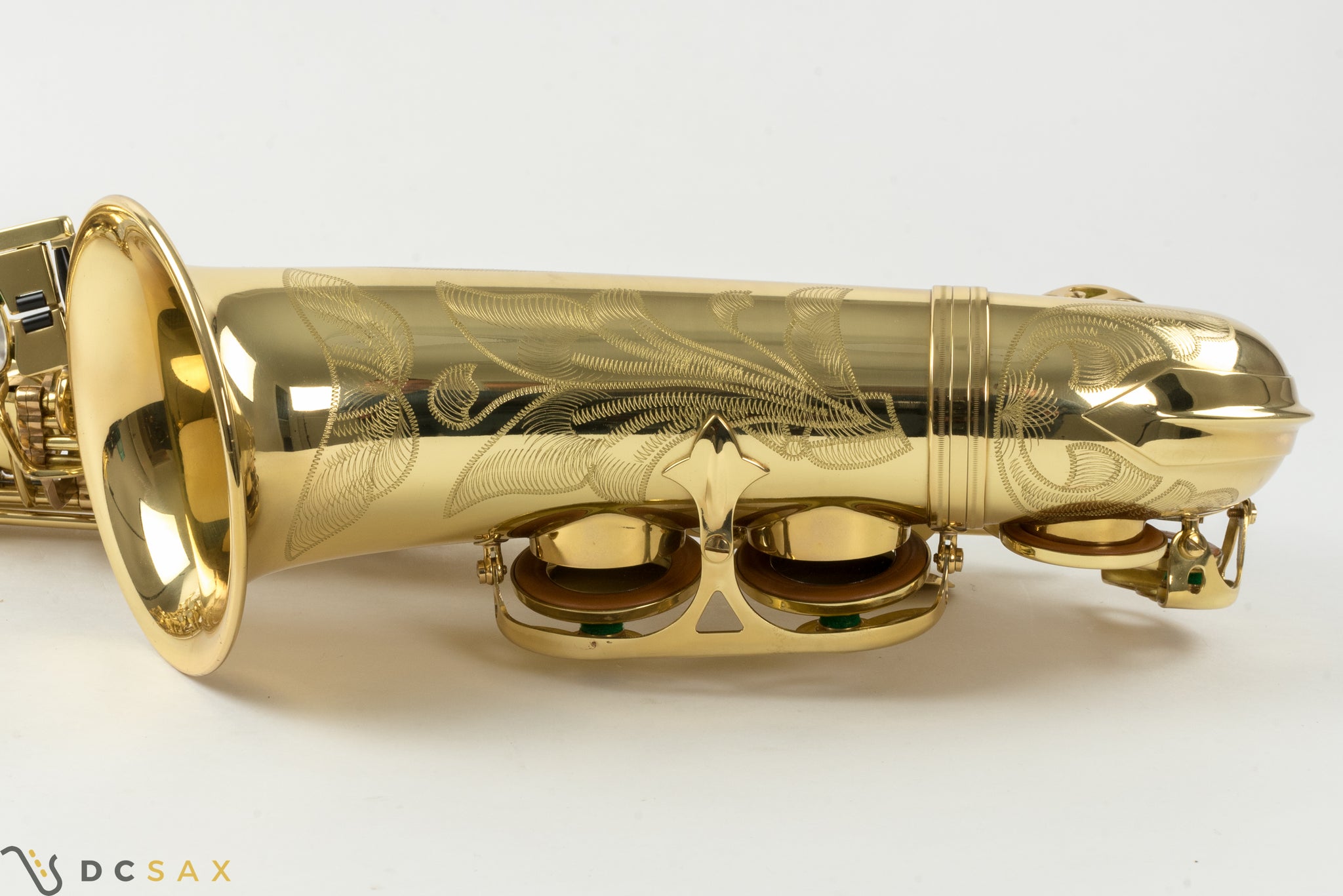 Selmer Series II Alto Saxophone, Just Serviced
434,xxx Selmer Series II alto saxophone in excellent original condition. This is Selmer's top of the line professional saxophone that is the most widely model by professionals. This is a very clean example, and shows few signs of wear. My tech just performed a full service on the horn, so the pads are sealing well and the action feels crisp. This would be a tremendous horn for an advancing student or anyone looking to upgrade. 
Here is a video of another Series II that recently came through the shop. It gives you a great idea of what this horn is capable of.