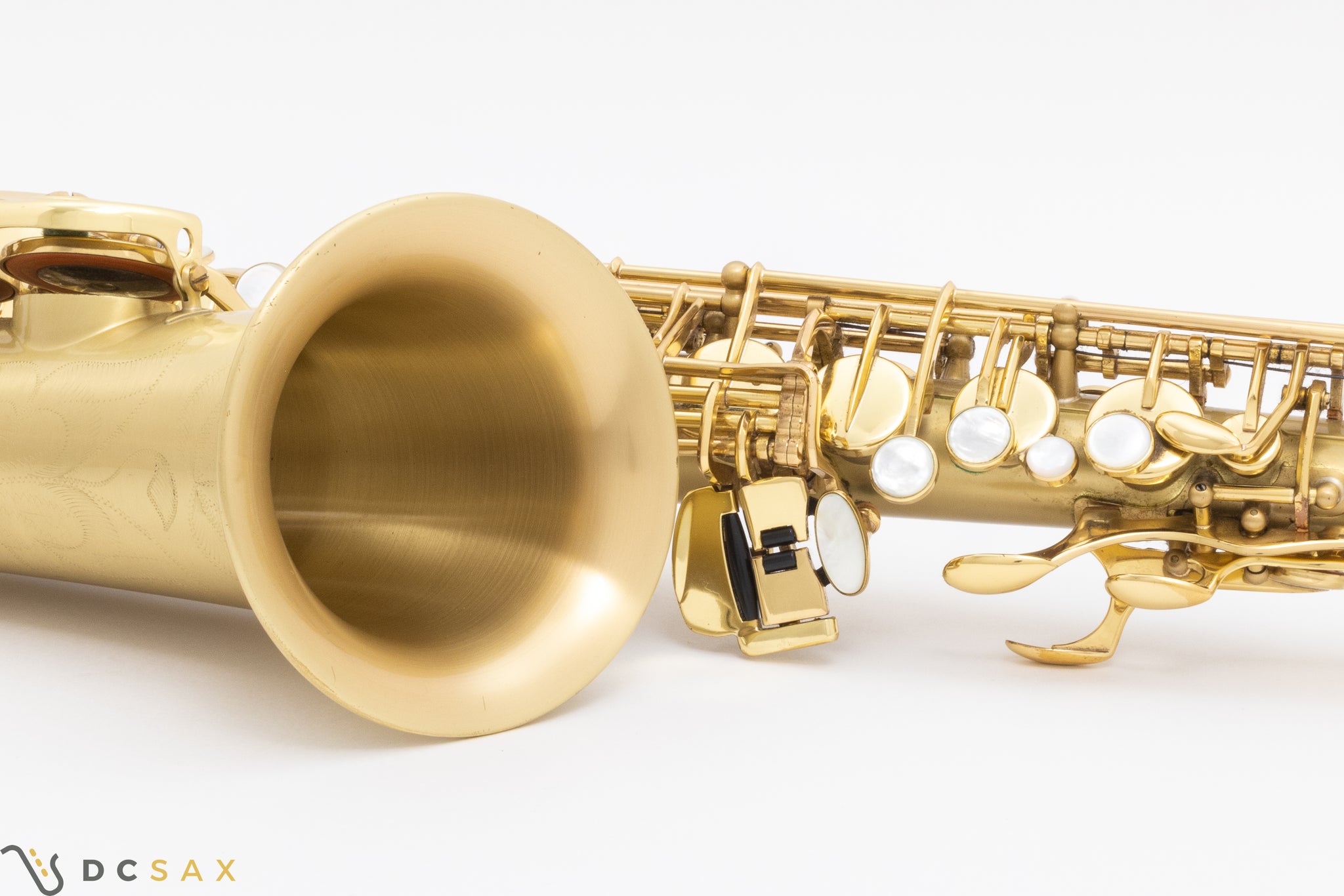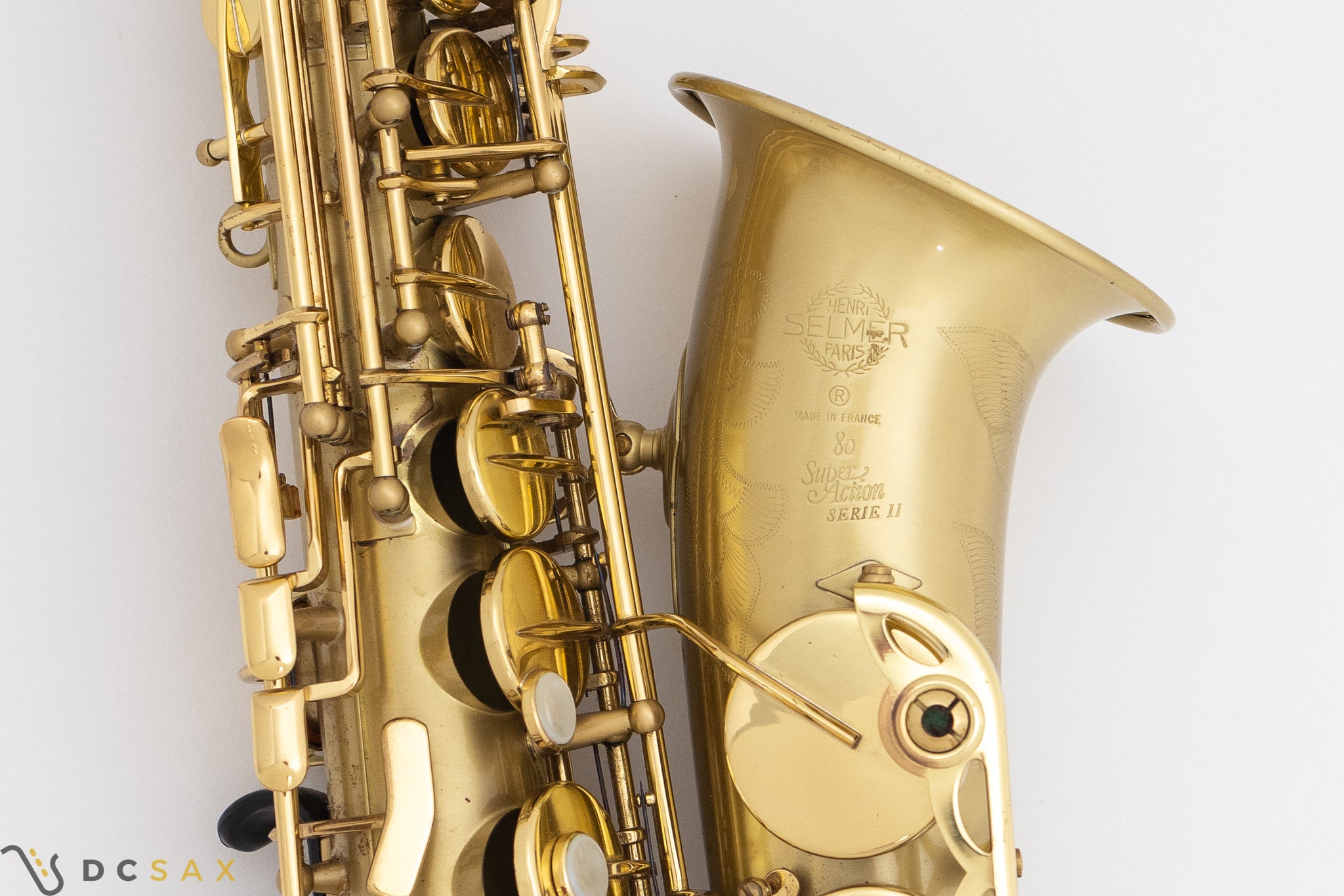 Selmer Series II Alto Saxophone, Matte Finish, Just Serviced, Video Demo
Selmer Series II alto saxophone, s/n 588225. This sax was just serviced by my repairman prior to sale. He replaced a couple corks and felts, regulated the pads and removed a small ding in the bow. The horn is playing very well currently. The sax comes in its original case, made by Bam. It has names of its two previous owners inked into the side of the case. The next owner may be able to remove or obscure the markings with a little effort. 
This is a very nice playing Series II. It's a touch brighter than others, and has a nice, compact sound that lends itself to projecting very well. I can see this horn being great as a crossover horn. It should be capable of handling any musical style that you throw at it, from classical to jazz/funk/fusion.