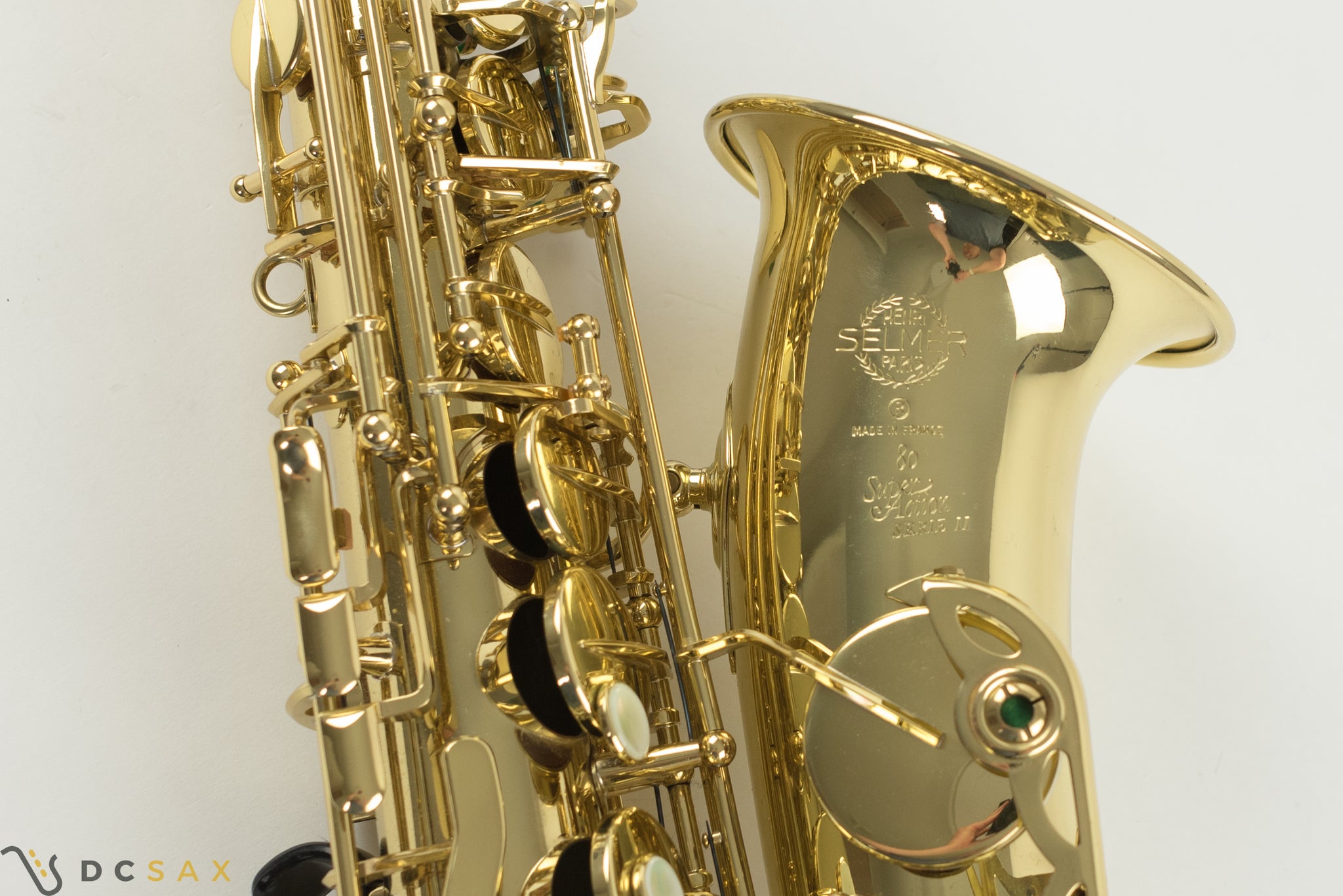 Selmer Series II Alto Saxophone, Near Mint, Video
672,xxx Selmer Series II alto saxophone. This is Selmer's top of the line professional saxophone, which is the most widely used professional saxophone being played today. The sax is nearly flawless and doesn't have any dents. There was an Eb key guard foot that came loose and was then resoldered, but otherwise, this horn is about as clean as they come. My repairman just serviced the horn and replaced two pads, so it plays effortlessly from top to bottom. This is a rare unengraved version of the horn. These are quite popular in Europe, but there aren't many like this here in the US. It's striking and unique as-is, but this is also the horn to get if you want to customize an engraving for your horn. The sax comes in its original case. 
Below is a YouTube video of another Series II that came through the shop. It's a great reference point for what this horn is capable of sounding like.