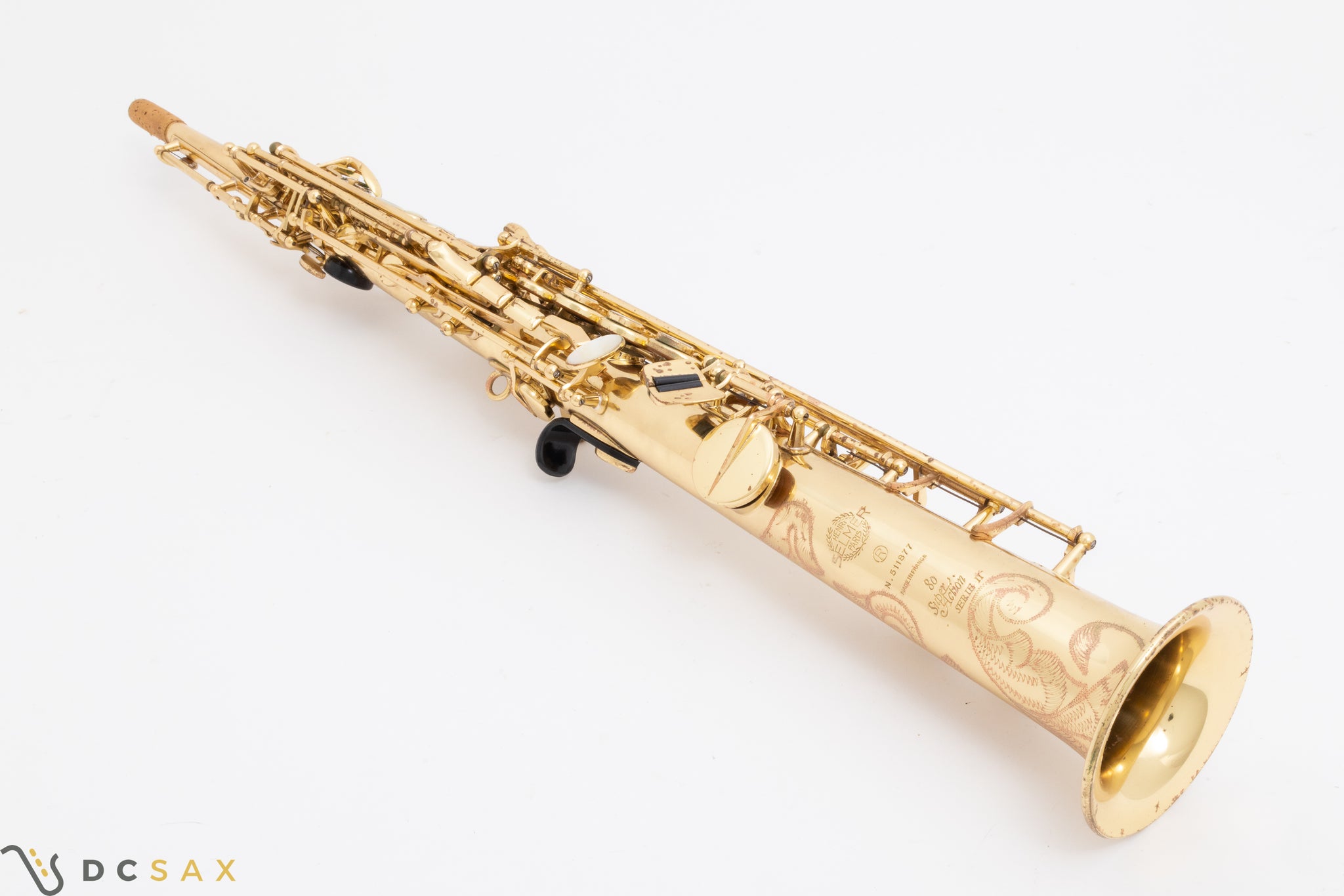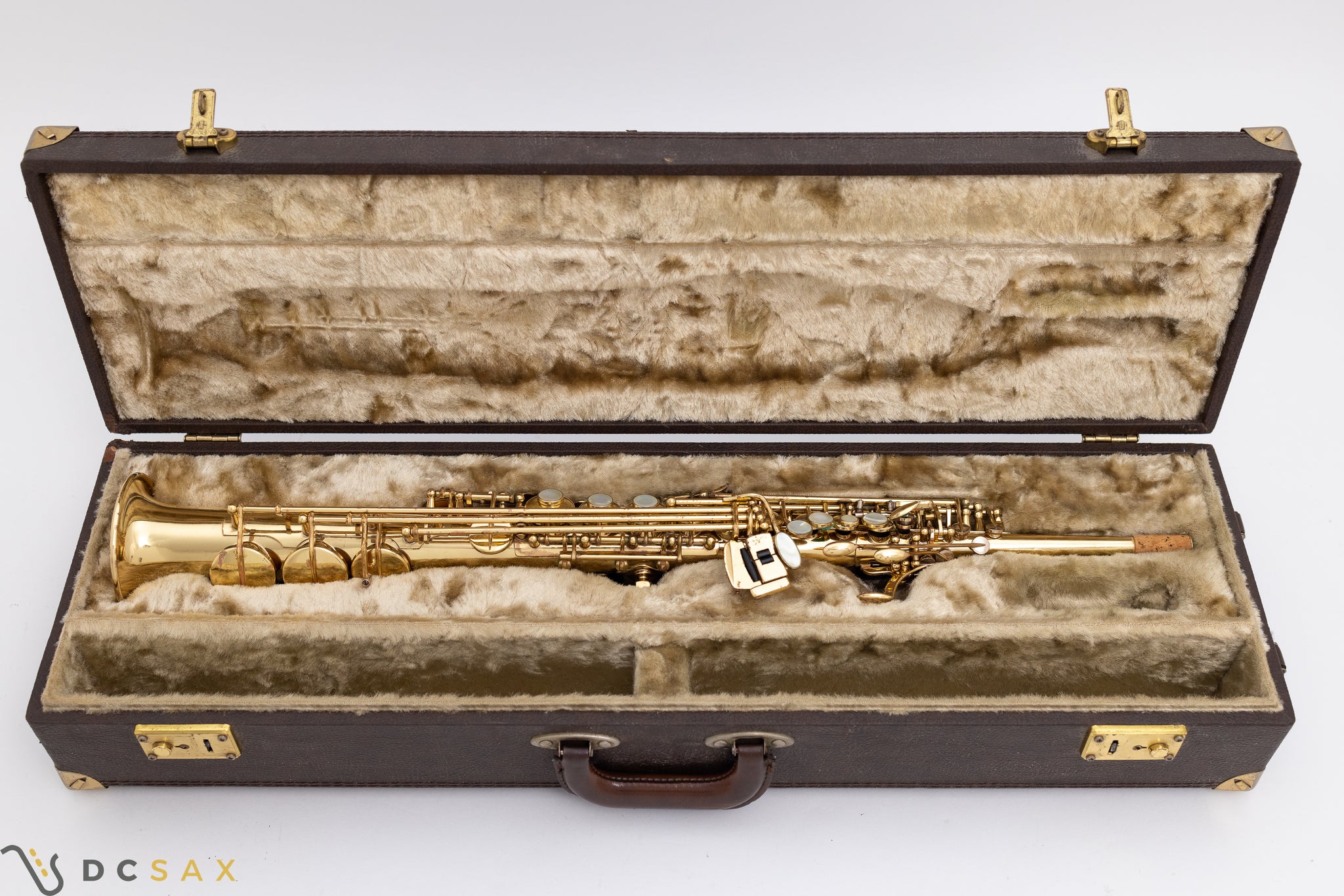 Selmer Series II Soprano Saxophone, Just Serviced
511,xxx Selmer Series II soprano saxophone in excellent condition. This is Selmer's top of the line professional saxophone. The sax was just serviced prior to sale, so the pads are sealing perfectly, and the horn speaks with ease from top to bottom. The pads are in excellent condition and look like they were recently replaced. There's a fair amount of tarnish and some dentwork was previously done just above the neck strap ring. The bell flare looks perfect and has never been bent.

The most notable difference between the Series III and II is the fact that this sax is constructed without a removable neck. There is a directness to the sound and response that I don't think is possible with the Series III. This is an incredible sax that captures the intensity and tonal characteristics of a Mark VI soprano, but with modern ergonomics and a neck strap ring that are lacking on the earlier model.