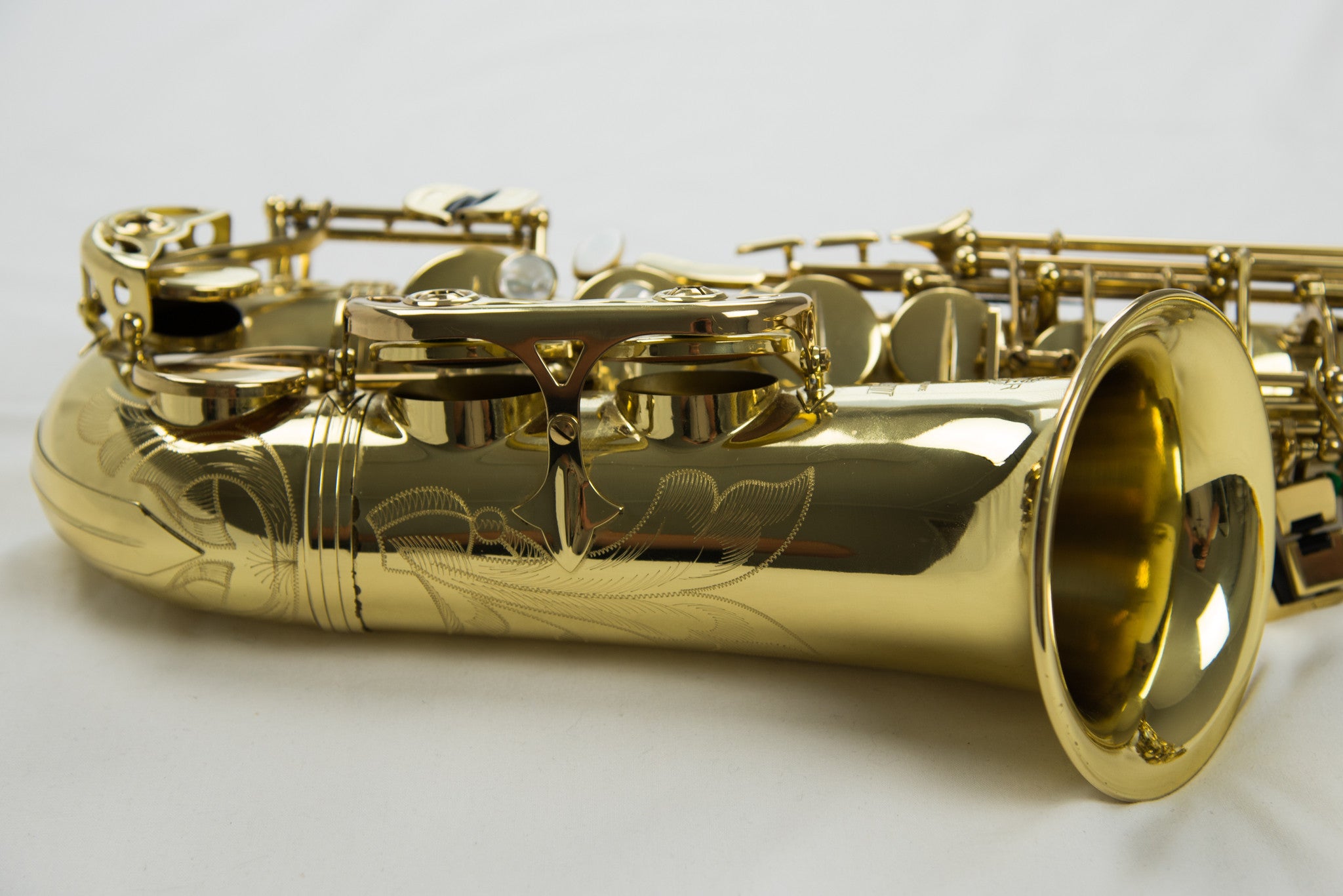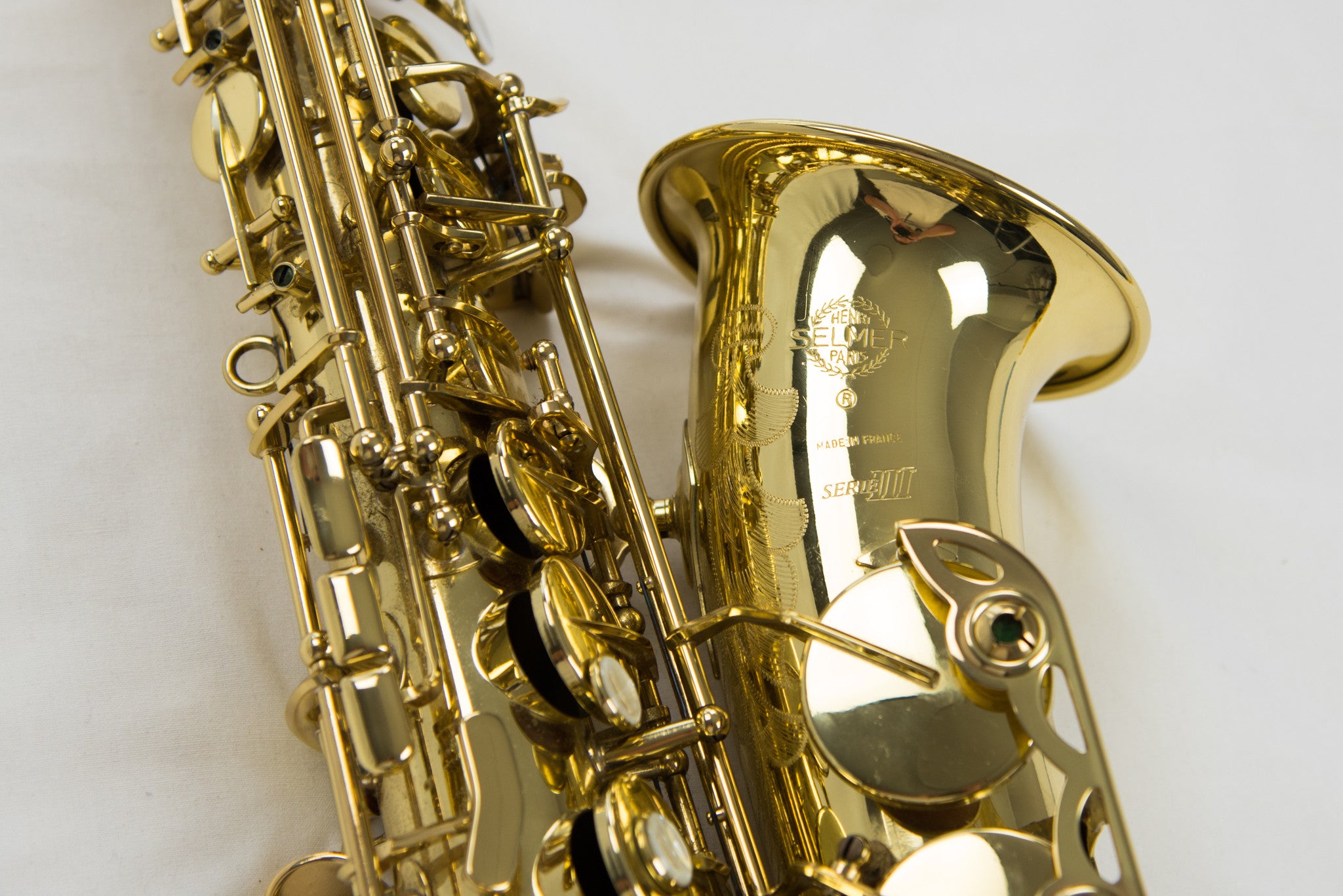 Selmer Series III Alto Saxophone Excellent Condition
You're looking at a Selmer Series III alto saxophone.  This one is in incredible shape, with barely a scratch on it.  There is a bit of tarnish around the bell brace, as seen in the pictures.  Otherwise, it's a very little used top of the line Selmer that will make its new owner happy for many years. The sax comes in a black Selmer case. The pads are sealing absolutely perfectly right now, and it is gig ready!
I've spent several hours playing on this horn and it's a true pleasure to play.  I played on this model for about 10 years, and this one reminded me why I played it for that long.  It has a beautiful, direct tone that has incredibly smooth connection between all registers.  The intonation is spot on as well.  This is one of the better Series III's out there.