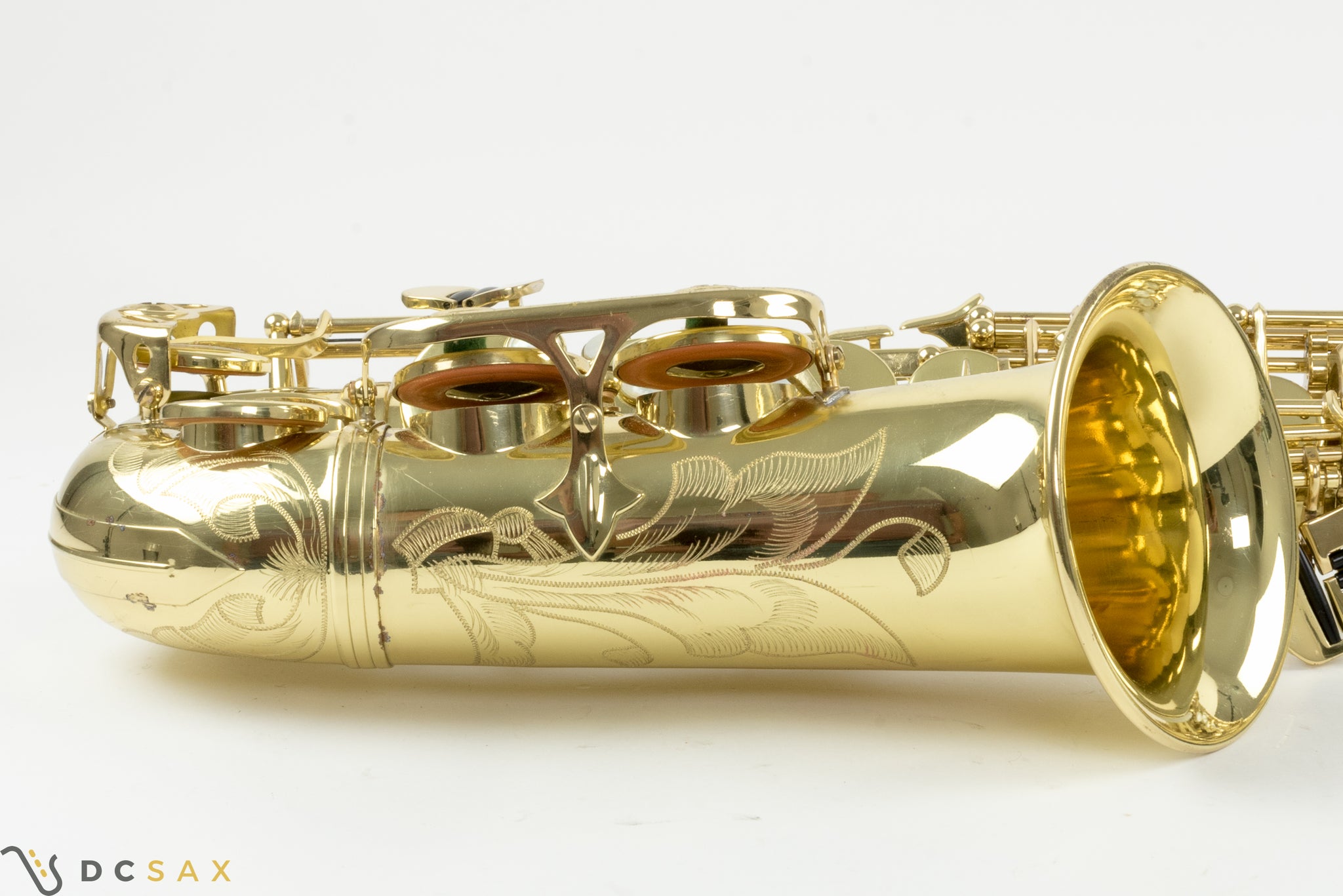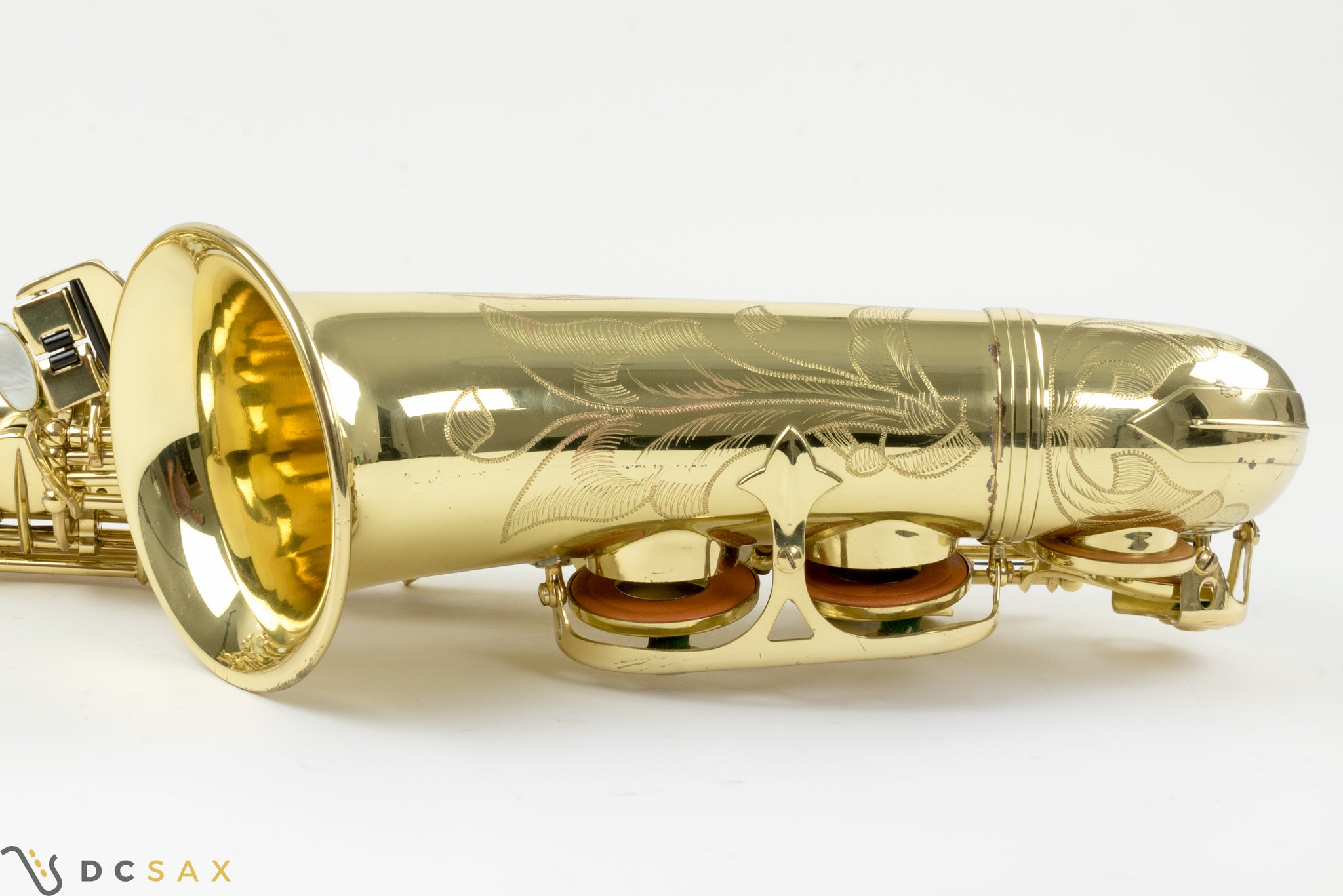 Selmer Series III Alto Saxophone, Fresh Overhaul
Selmer Series III alto saxophone. This is Selmer's top of the line model and truly a world class instrument. Series III's are incredible horns, and I played on this model professionally for 10 years. I like these horns because they have great intonation, precise response and articulation, and excellent evenness from top to bottom. Selmer added a vent for middle C#, which brings up the pitch so that it's in tune. This is a chronically flat note on almost every other model. The bore is slightly smaller than a Series II, which brings it closer to a Mark VI in terms of responsiveness and feel. Overall, this feels like an incredible horn that could be ideal for anyone from the advanced student to the professional saxophonist. 

The sax arrived with the original pads that were getting up there in age (20 years old) despite the mechanism still feeling great. My tech decided to do a full repad. In addition, he meticulously cleaned the body and mechanism, removed a couple small dings mainly on the bow, and resoldered the low Bb key guard foot. With a new set of pads, felts and corks, this compares favorably to a brand new Series III in terms of performance and longevity.