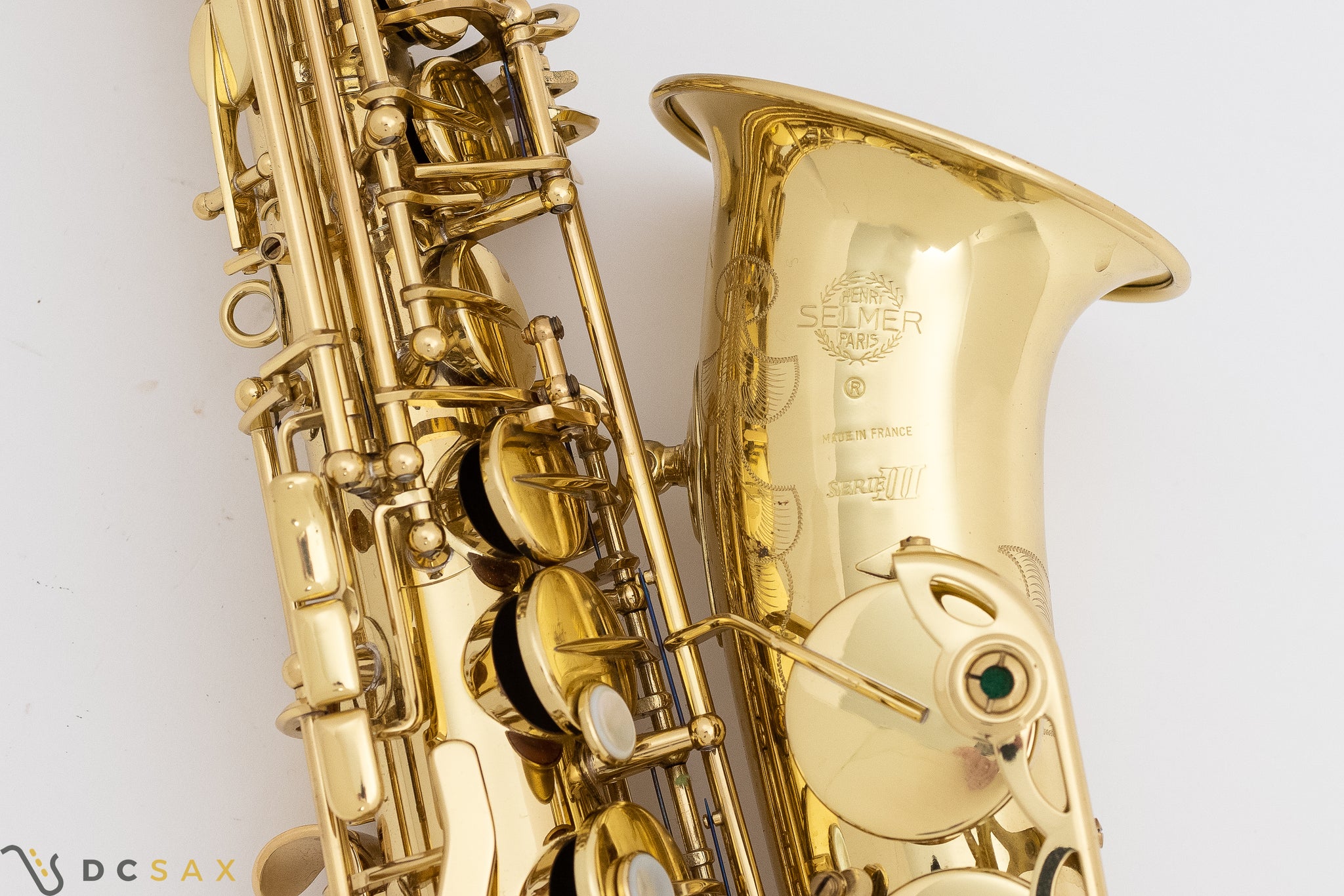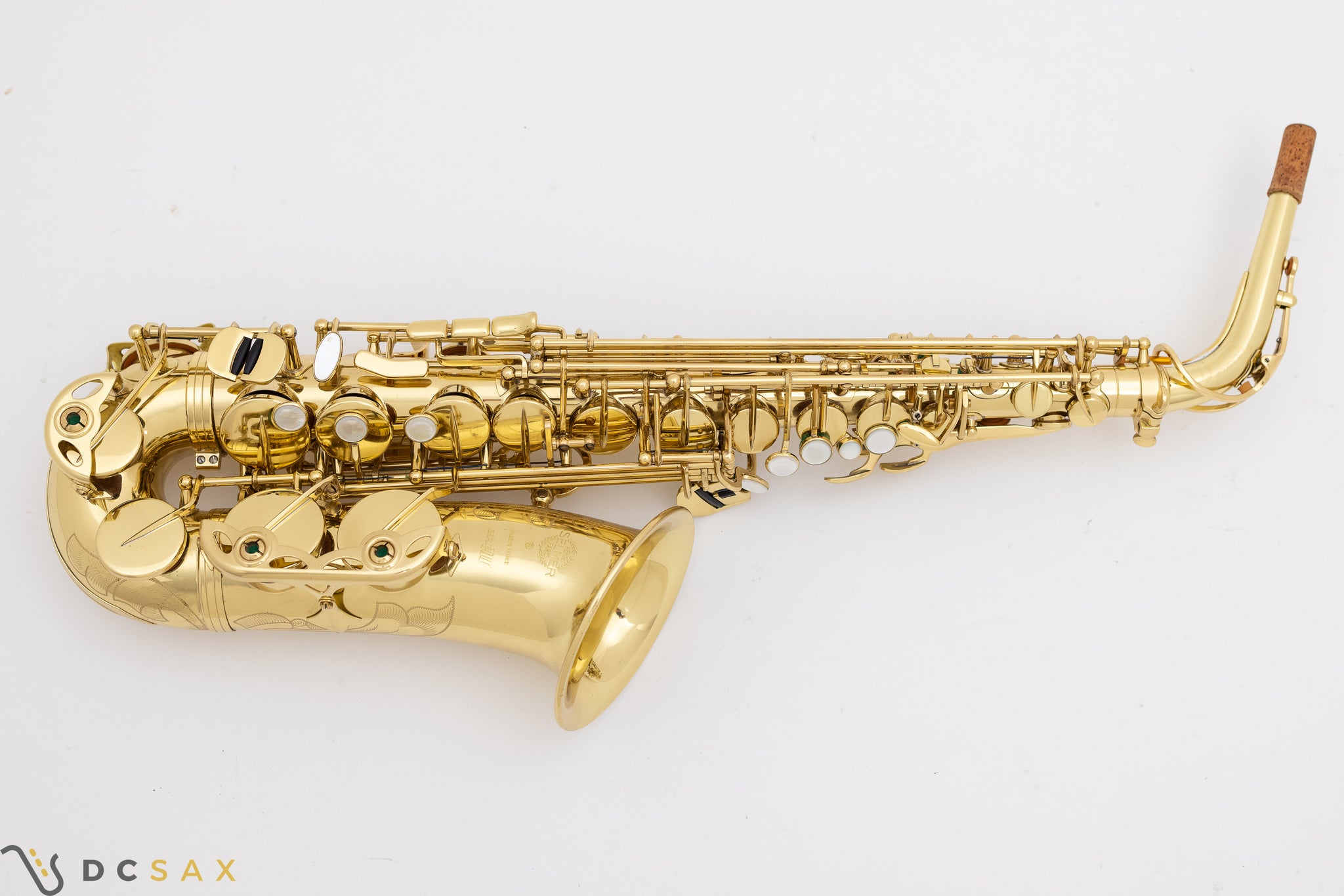 Selmer Series III Alto Saxophone, Just Serviced
613,xxx Selmer Series III alto saxophone. This is Selmer's top of the line professional saxophone. I think Selmer Series III's are incredible horns, and I played on this model professionally for 10 years. I like these horns because they have great intonation, precise response and articulation, and excellent evenness from top to bottom. Selmer added a vent for middle C#, which brings up the pitch so that it's in tune. This is a chronically flat note on almost every other model. The bore is slightly smaller than a Series II, which brings it closer to a Mark VI in terms of responsiveness and feel. This horn could be ideal for anyone from the advanced student to the professional saxophonist. The action feels tight and locked in, and the pads are in great shape. My tech just regulated the horn, and it's playing perfectly from top to bottom. He also repaired the neck, adjusting the taper/angle and resoldering the loose neck brace. The sax comes in the original case with a Selmer case cover.
Here is a video of another Series III alto that recently came through the shop. This video gives you a great idea of what this horn is capable of.