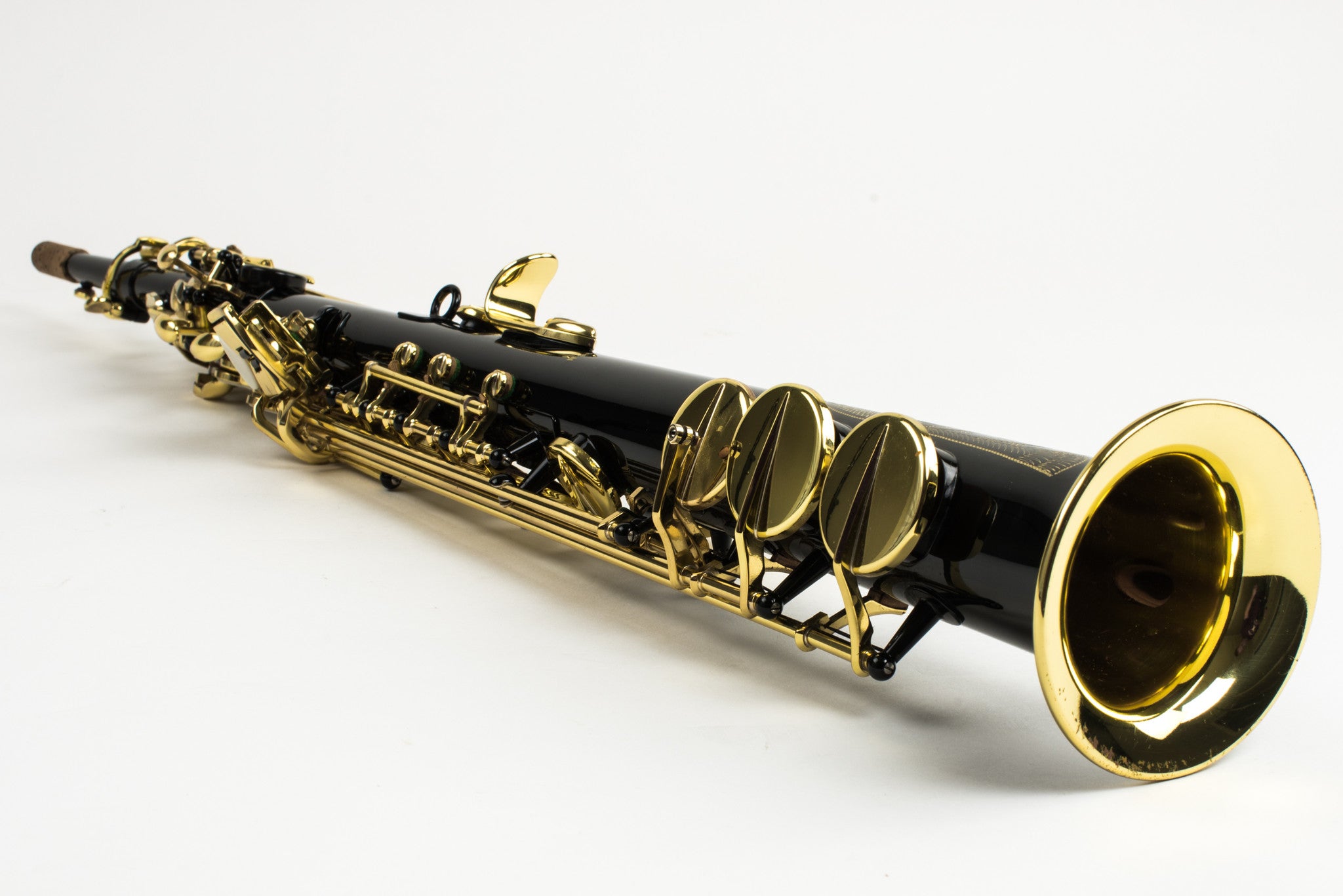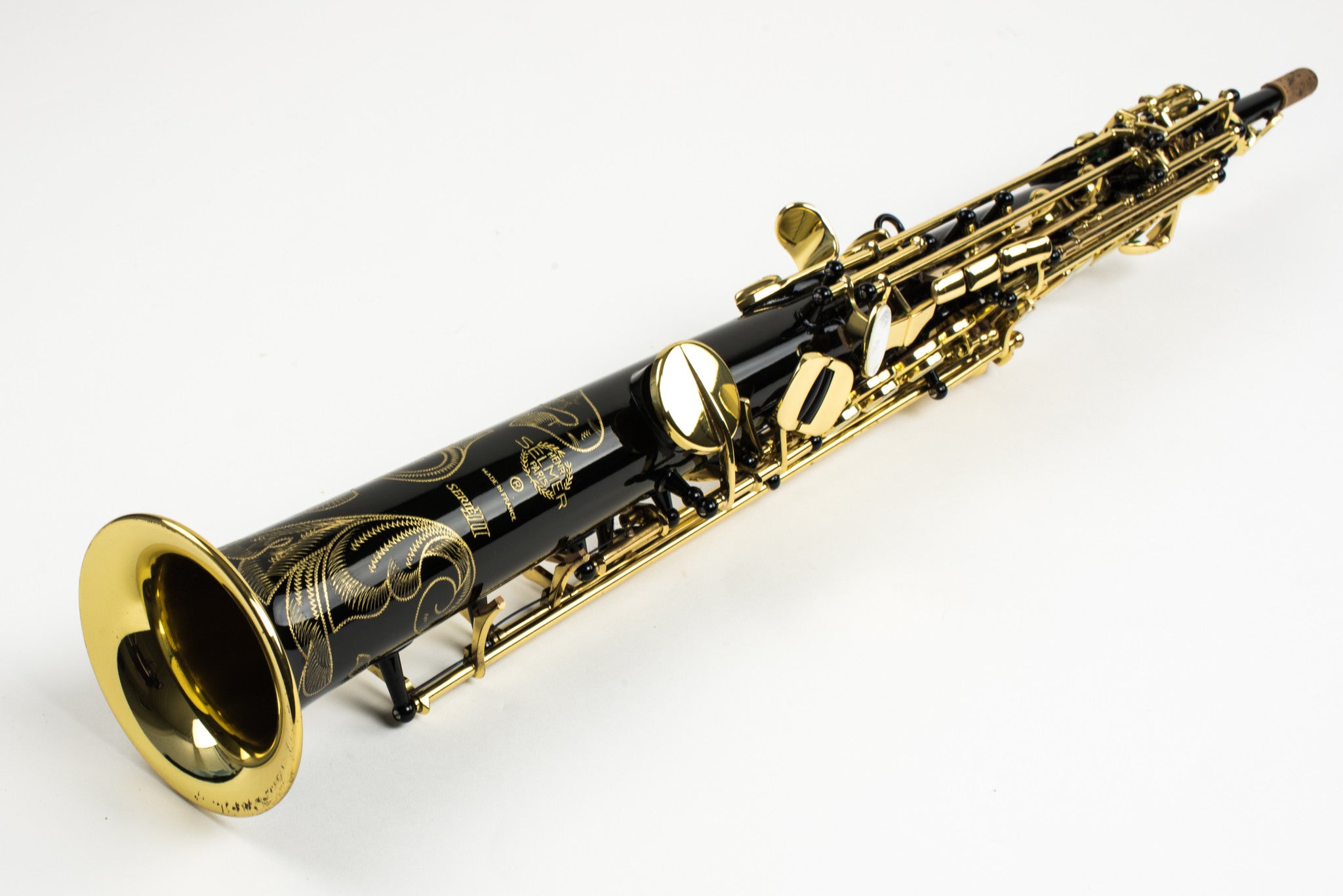 Selmer Series III Soprano Saxophone Black Lacquer
Selmer Serie III soprano saxophone with a black lacquer finish. Overall, the saxophone is in excellent shape. The pads seal perfectly right now, so nothing will need to be done to the horn for quite some time. There is a bit of tarnish here and there, including a bit on the inside tip of the bell. However, the previous owner took great care of this horn, and there are no dents or scratches in the lacquer. Even the neck strap ring area is nearly perfect. 
This is my favorite model of soprano saxophone being made today. It has a beautiful, direct sound that has incredible focus and precision. Compared to my own personal series III, it has a slightly larger sound, and is extremely even in all registers.