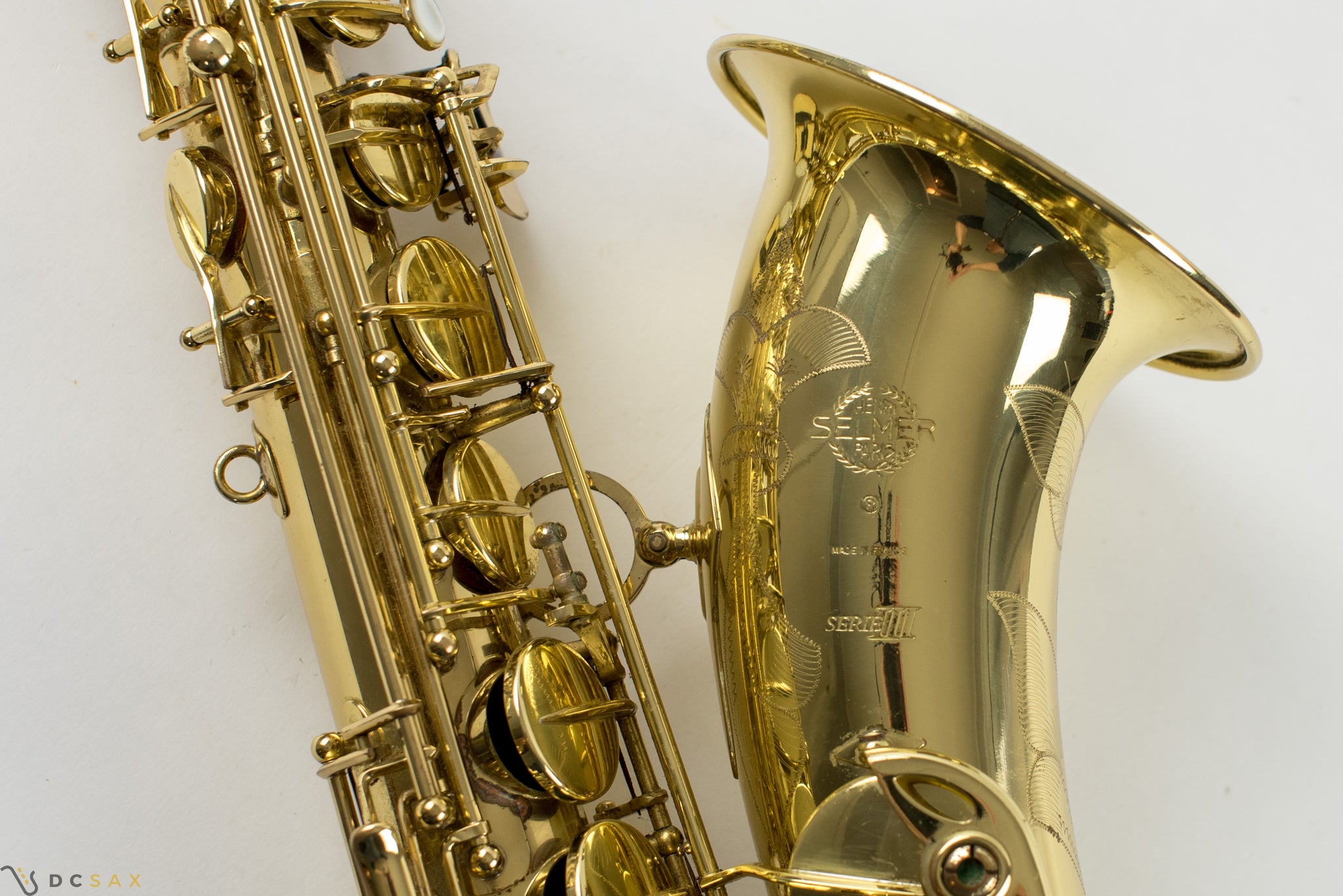 Selmer Series III Tenor Saxophone, Just Serviced
Selmer Series III tenor saxophone. Here's a one-owner horn that just received a full checkup from my repairman prior to sale. It's a great playing pro horn that plays effortlessly from low Bb to high F#. 
Selmer went back to the original design of the Mark VI when designing this horn. The body tube is the same proportion as the Mark VI, but the bell is slightly enlarged. The neck is also very similar to the original Mark VI. The result is a slightly different flavor than a Mark VI, but it is a wonderful horn that is my favorite modern selmer. If you're in the market for a new tenor, save yourself thousands from the cost of a new one and buy this incredible tenor sax.