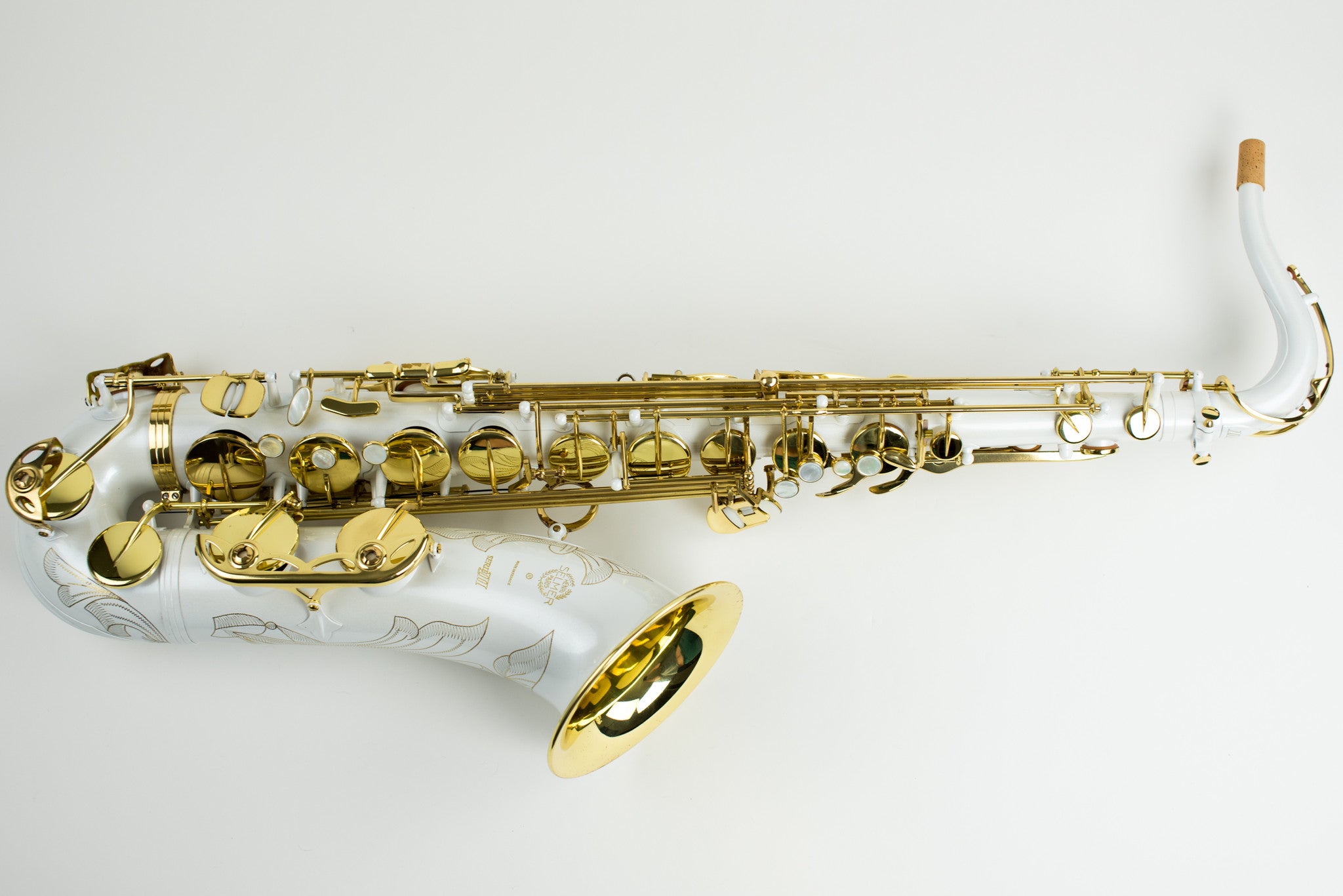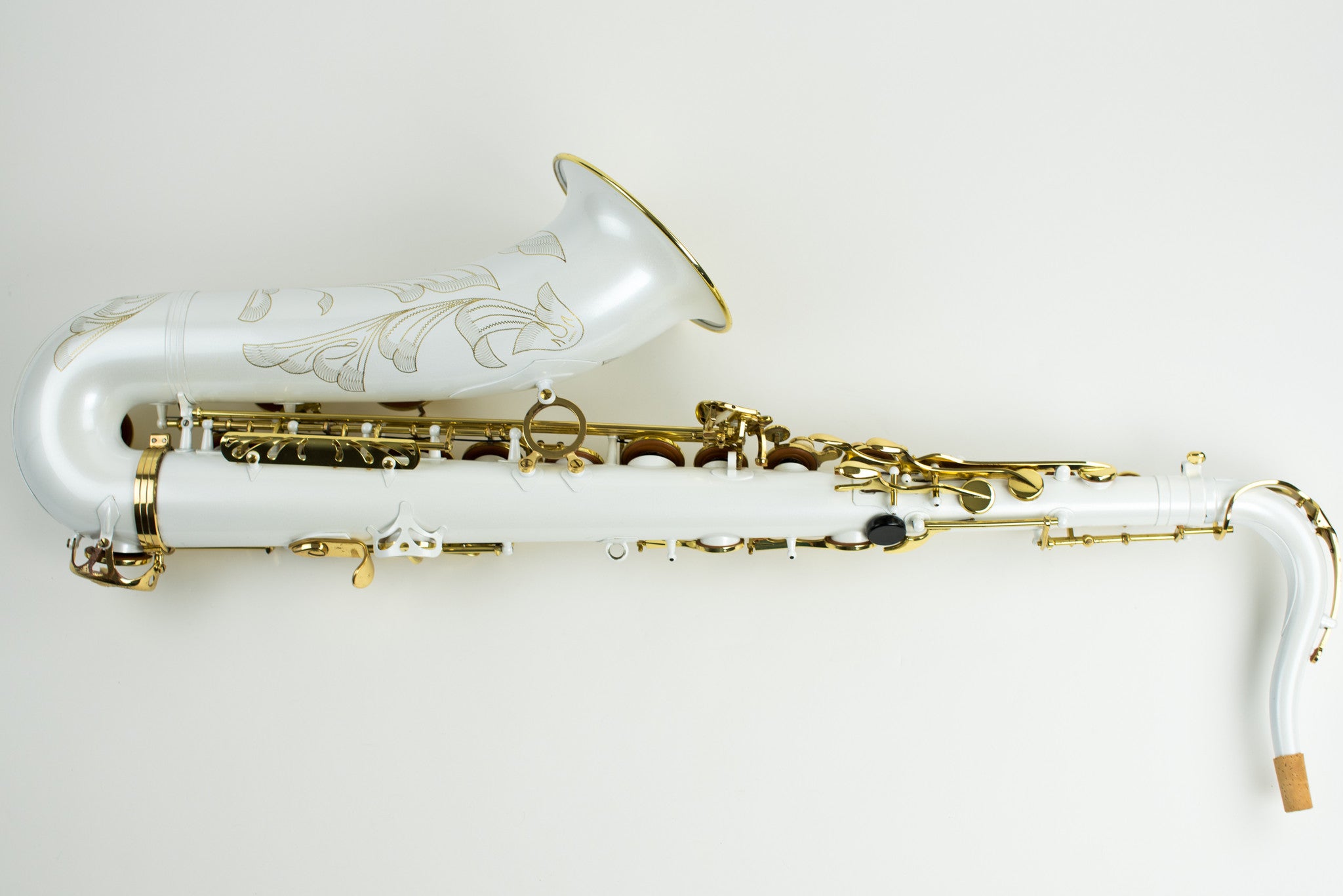 Selmer Series III Tenor Saxophone with Rare White Finish
Selmer Series III tenor saxophone with a rare white finish. This was a special order finish which Selmer only offered for a few years. There were very few of these ever produced. There are some neat touches on this sax, including white rollers on the pinky keys. The gold engraving underneath the white finish is very striking. The white lacquer used has a pearl like finish. It's not perfectly paper white, but has quite a bit of depth and luminescence. 
This horn is in nearly perfect shape. It was just serviced by my repairman, so the pads seal perfectly and the horn plays without any effort. The lacquer has very few blemishes. There is a bit of tarnish in some areas, including the bell to body brace and the low Eb key guard. However, the overall condition is excellent, and doesn't take away from how strikingly beautiful this horn is.