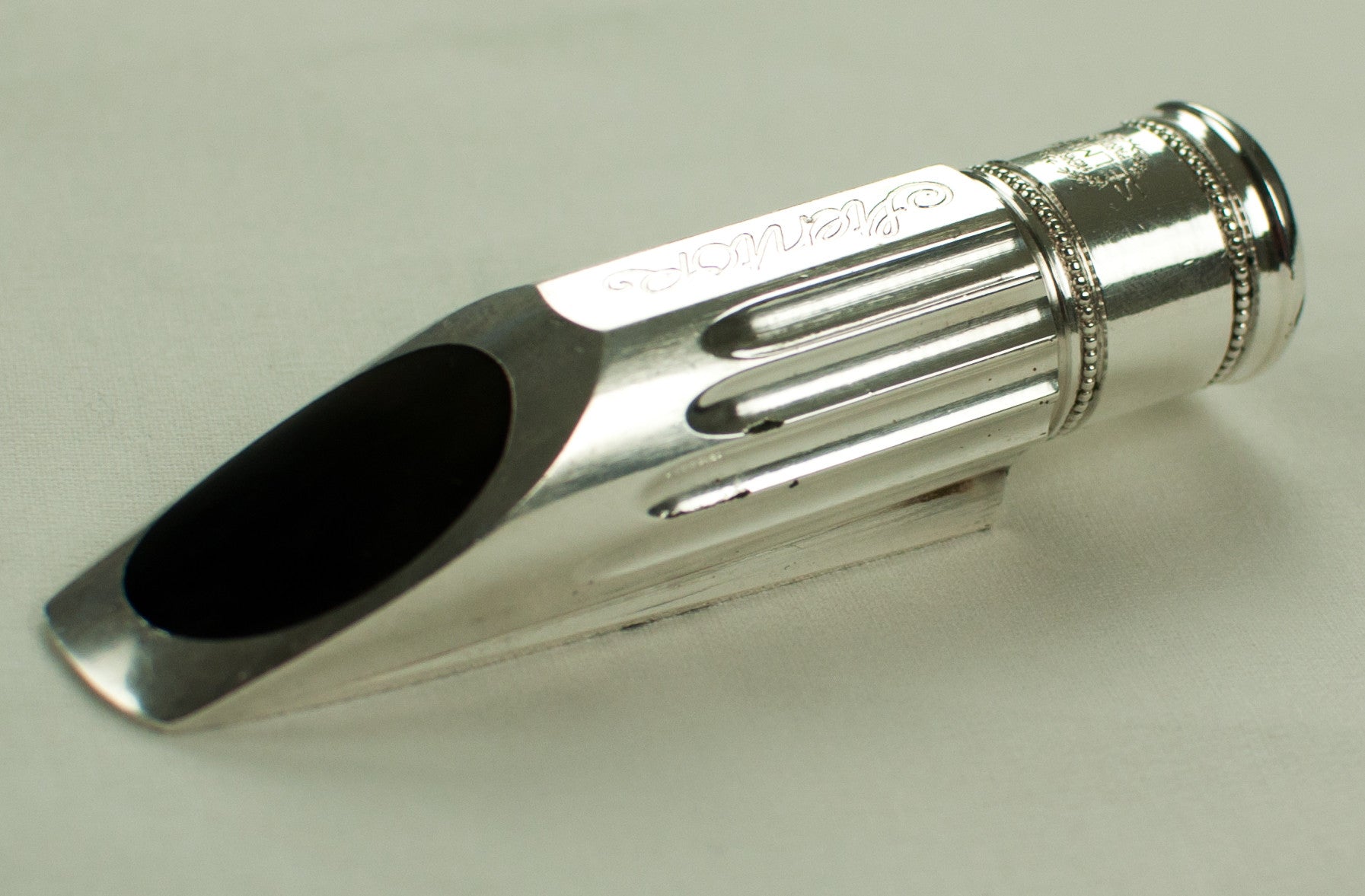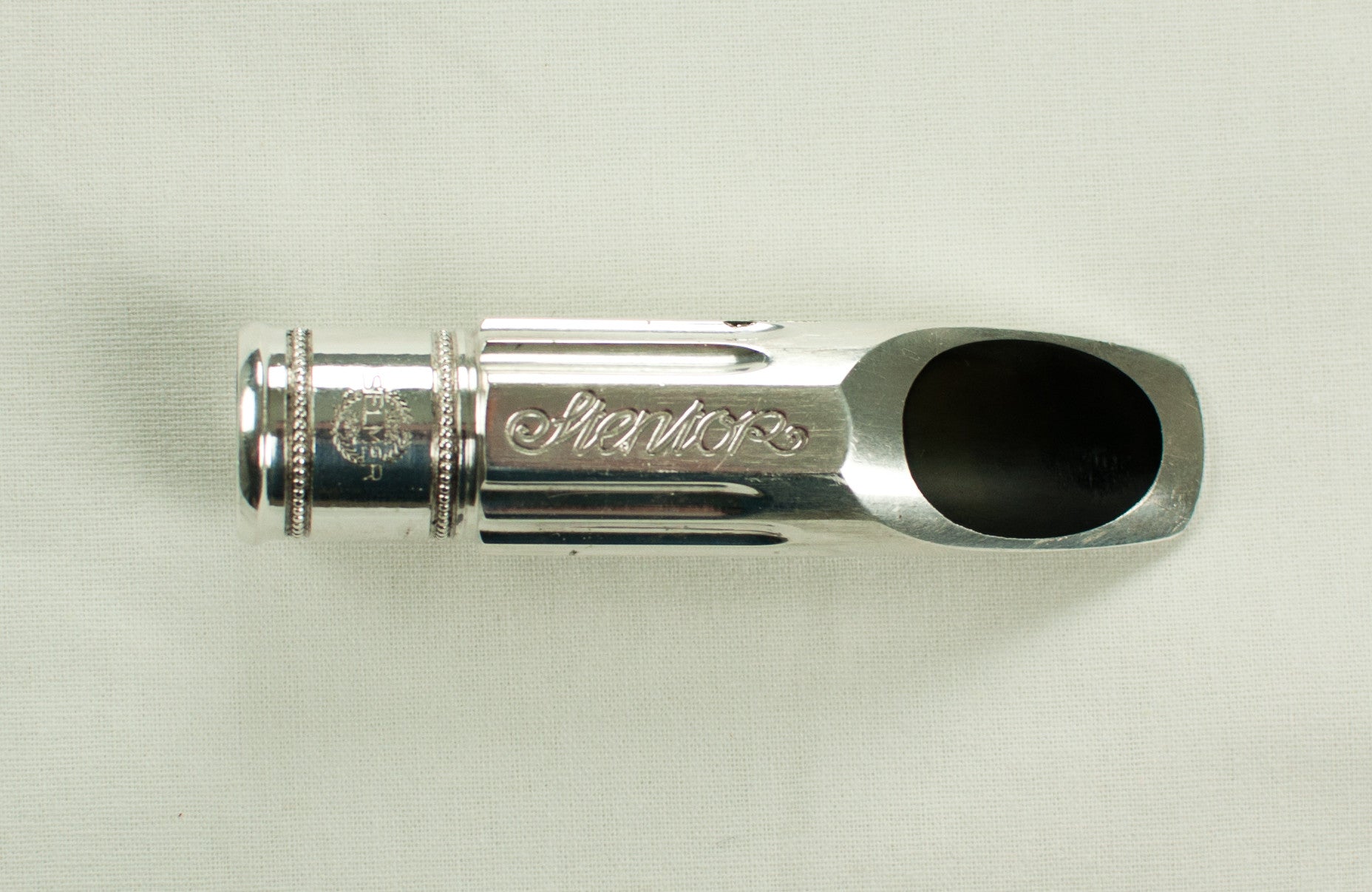 Selmer Stentor Metal Alto Saxophone Mouthpiece
Here is an extremely rare Selmer Stentor mouthpiece which I believe is from the late 1940's. It has the original Table B facing. As you can see, the silver plating is nearly perfect.  There's a tiny bit of corrosion around the "Table B" stamp as well as a bit on the right side of the table.  There also is a bit of corrosion on the inside of the shank.  The mouthpiece comes with the original cap and ligature, as pictured. The mouthpiece plays well.  It has a dark, sweet, mellow tone to it. 
I have never seen any reference to the metal Stentor model.  Rubber versions were much more common, but still rare themselves.  This mouthpiece is a fairly unique item, thus it's priced accordingly.  Good luck ever coming across one of these in the future!