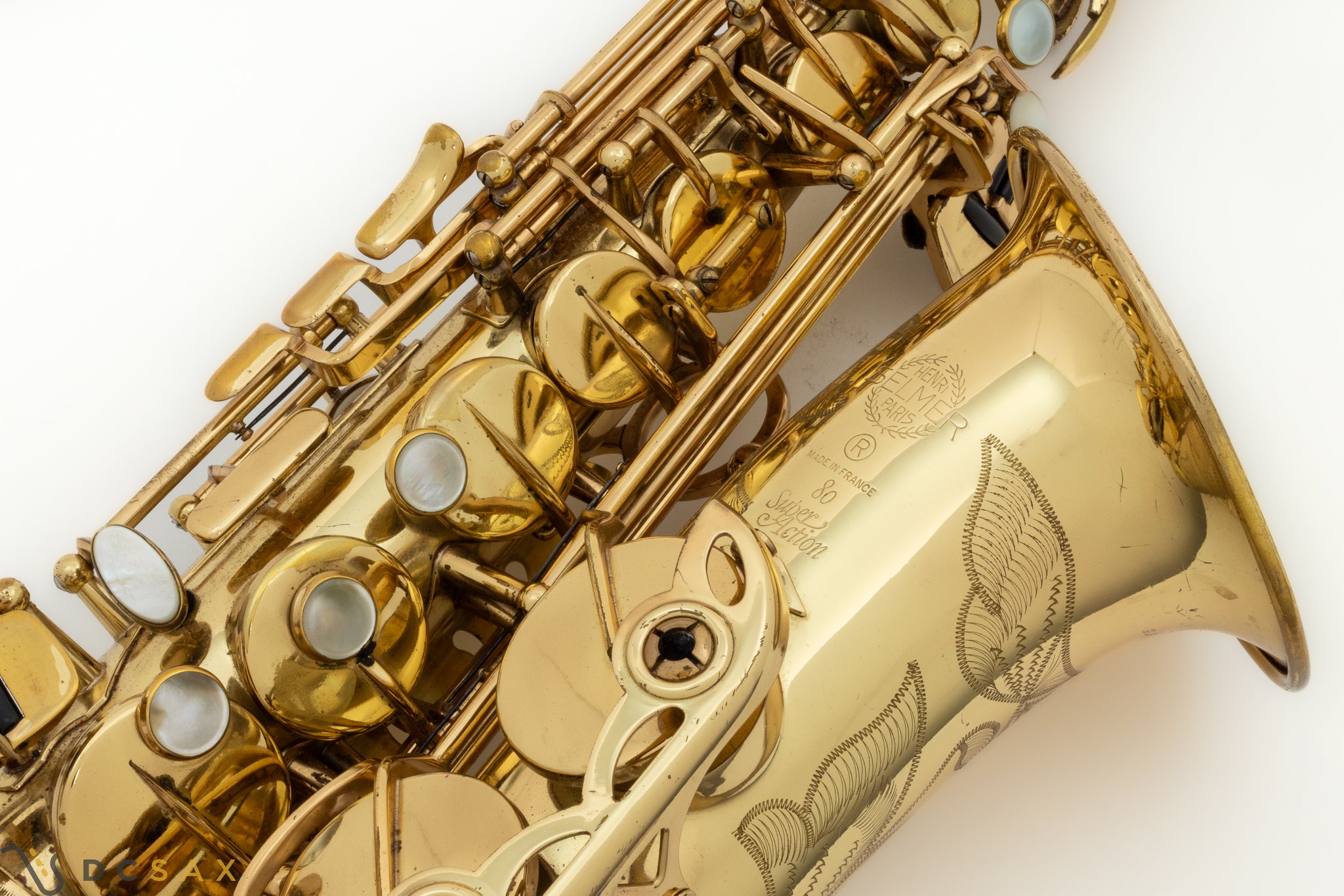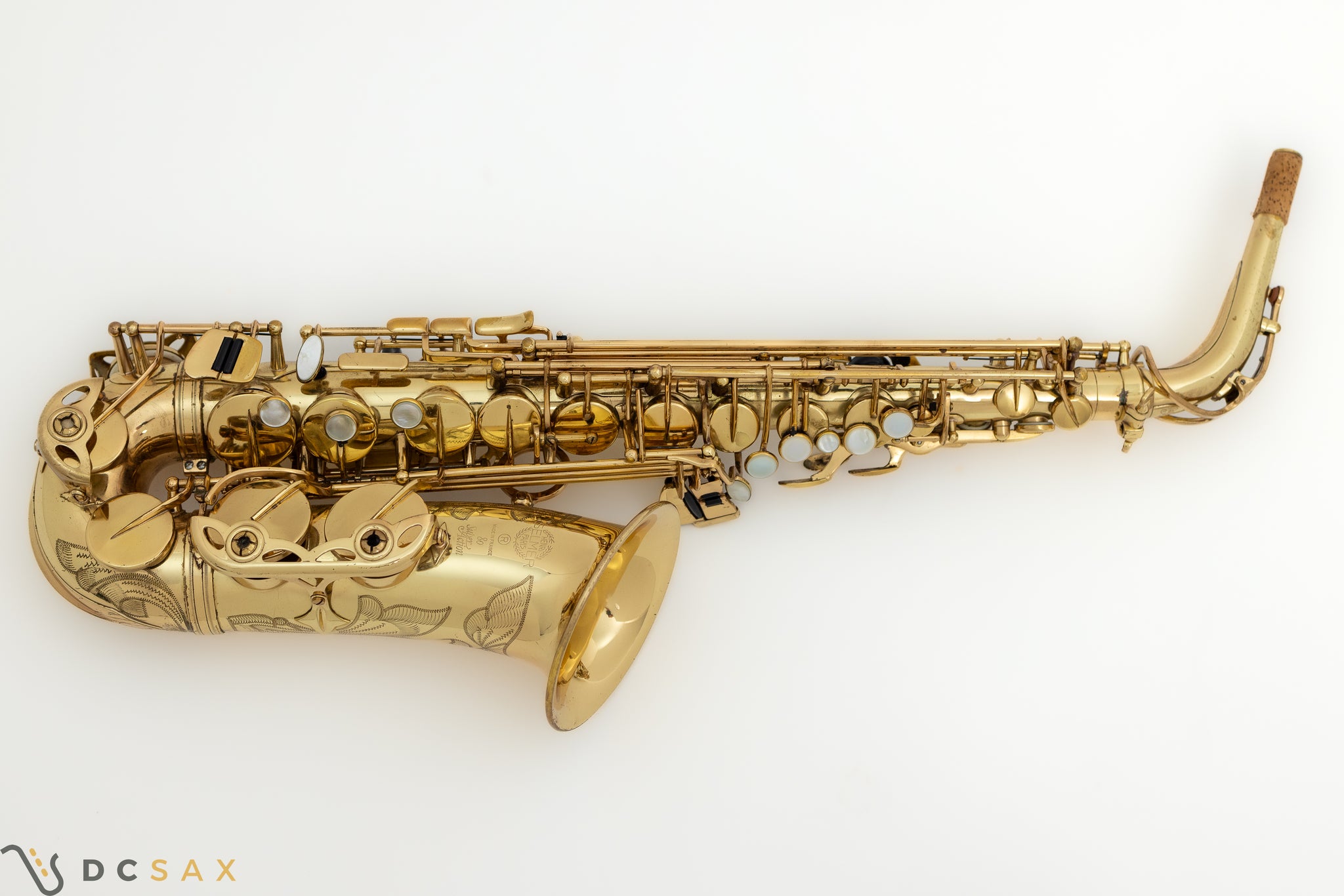 Selmer Super Action 80 Alto Saxophone, Just Serviced
Selmer Super Action 80 alto saxophone, s/n 335928. Here is a 1980's vintage Selmer that was made shortly after the Mark VI and VII horns. Some refer to this model as a Series I, but its official name is a Super Action 80. It's in excellent original condition.
My repairman just serviced this horn, replacing the neck cork, three key corks and one felt. The sax has white roo pads and what look to be Ken Beason's Beasonator resonators. The roo pads are showing some age to them, but are sealing very well and don't need to be replaced any time soon. A couple of dings have been removed, but overall the horn is in good condition. 

Here's a video of another Super Action 80 that recently came through the shop. It should give you a great idea of what this model sounds like.