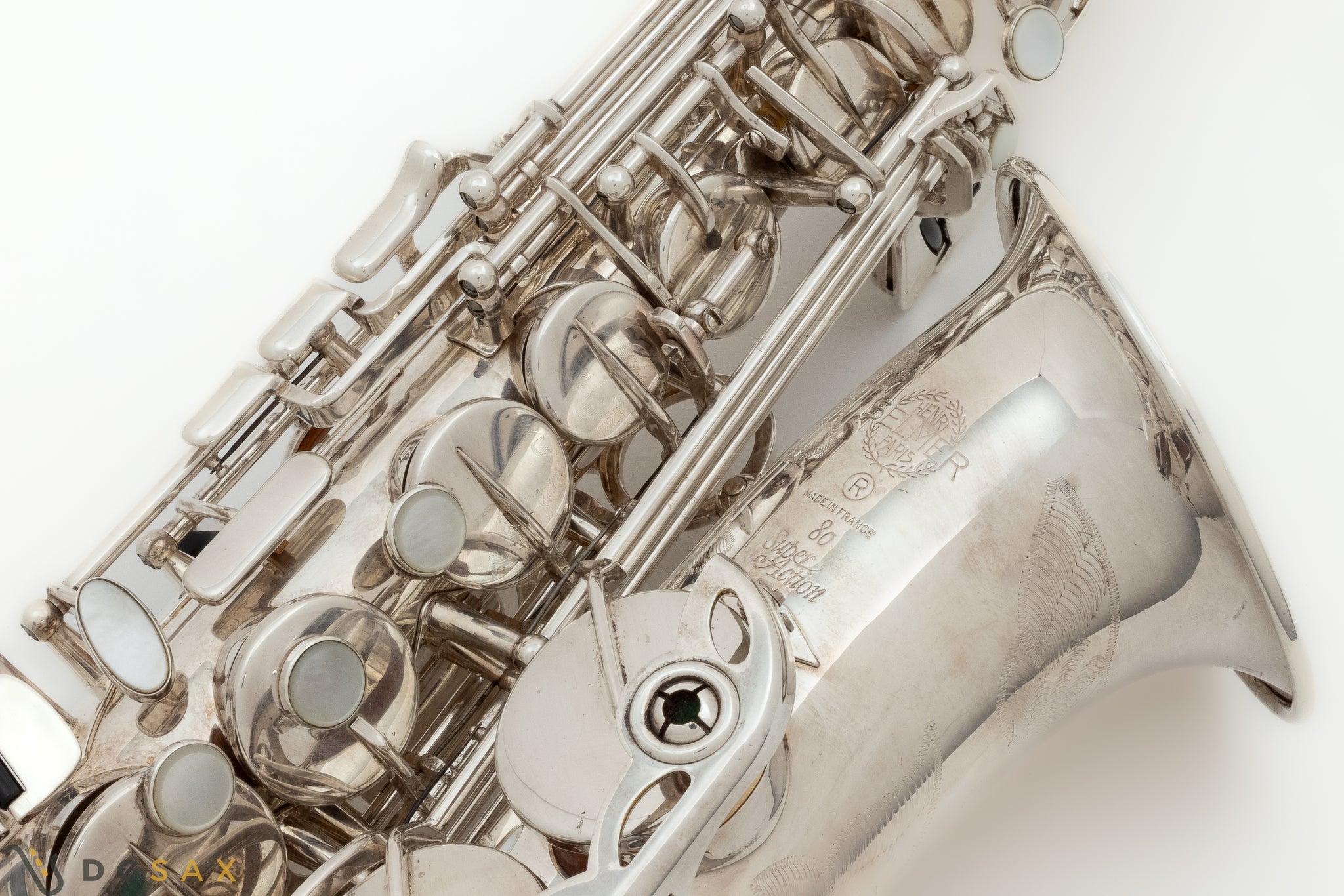 Selmer Super Action 80 Alto Saxophone, Just Serviced, Silver Plated, Video Demo
Selmer Super Action 80 alto saxophone, s/n 378537. This is a 1980's vintage Selmer, made just after the Mark VI and Mark VII models. Relatively few were made compared to the Mark VI or Series II, so they don't come up for sale very often. Some refer to this model as a Series I, but its official name is a Super Action 80. It's in excellent original condition, with 100% of the silver plating still intact.
My repairman just serviced this sax prior to sale, regulating the pads so that they seal well. He also replaced the neck cork, five key corks and a felt. He also performed some dentwork on the inside lip of the bell. I love how this sax sounds. The silver plating gives it a darker tone than the lacquered versions. 
The sax arrived in an old case that didn't fit the horn well, so I've paired the sax with an orange Bam Cabine case, which fits the horn perfectly. The case alone retails for nearly $500.