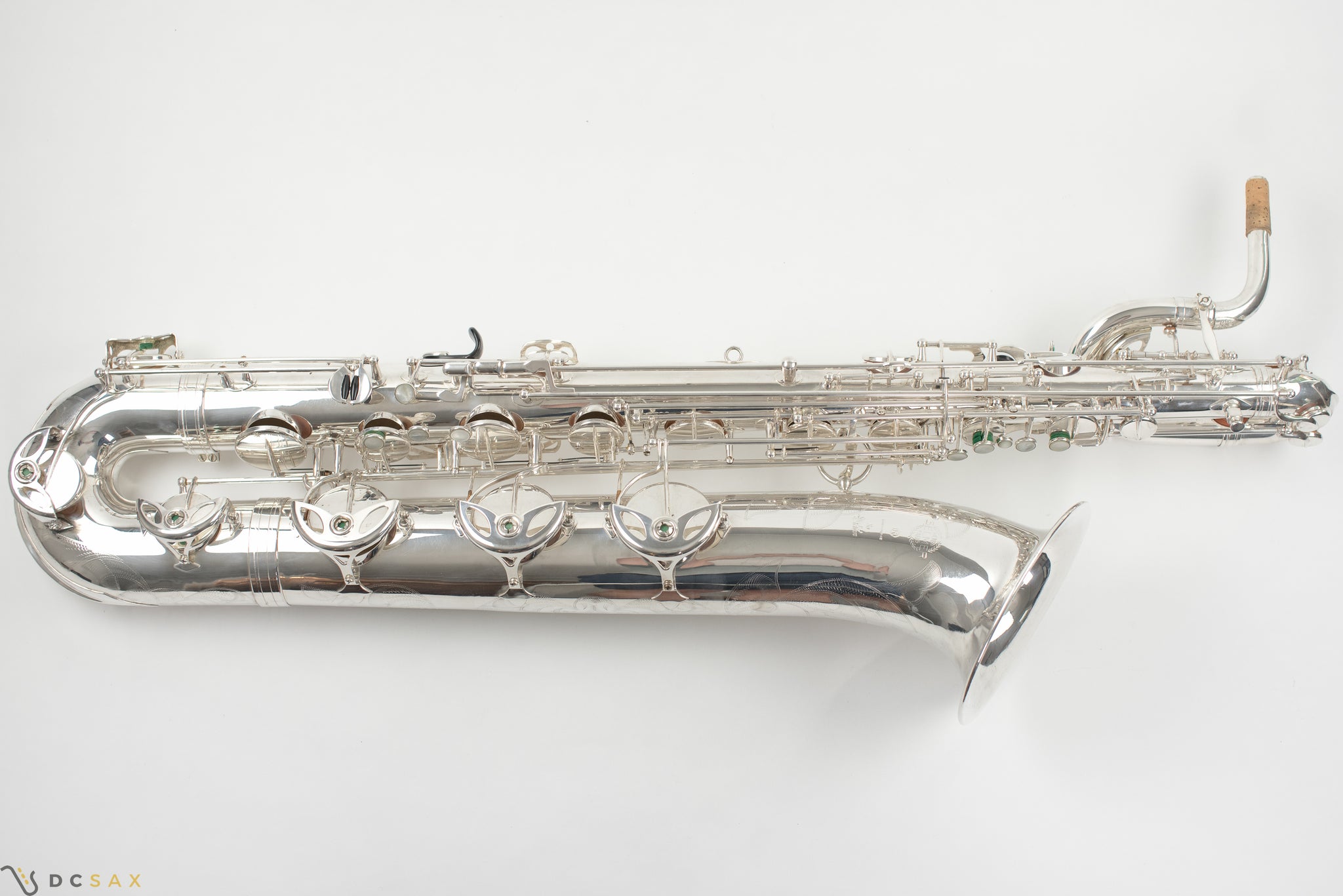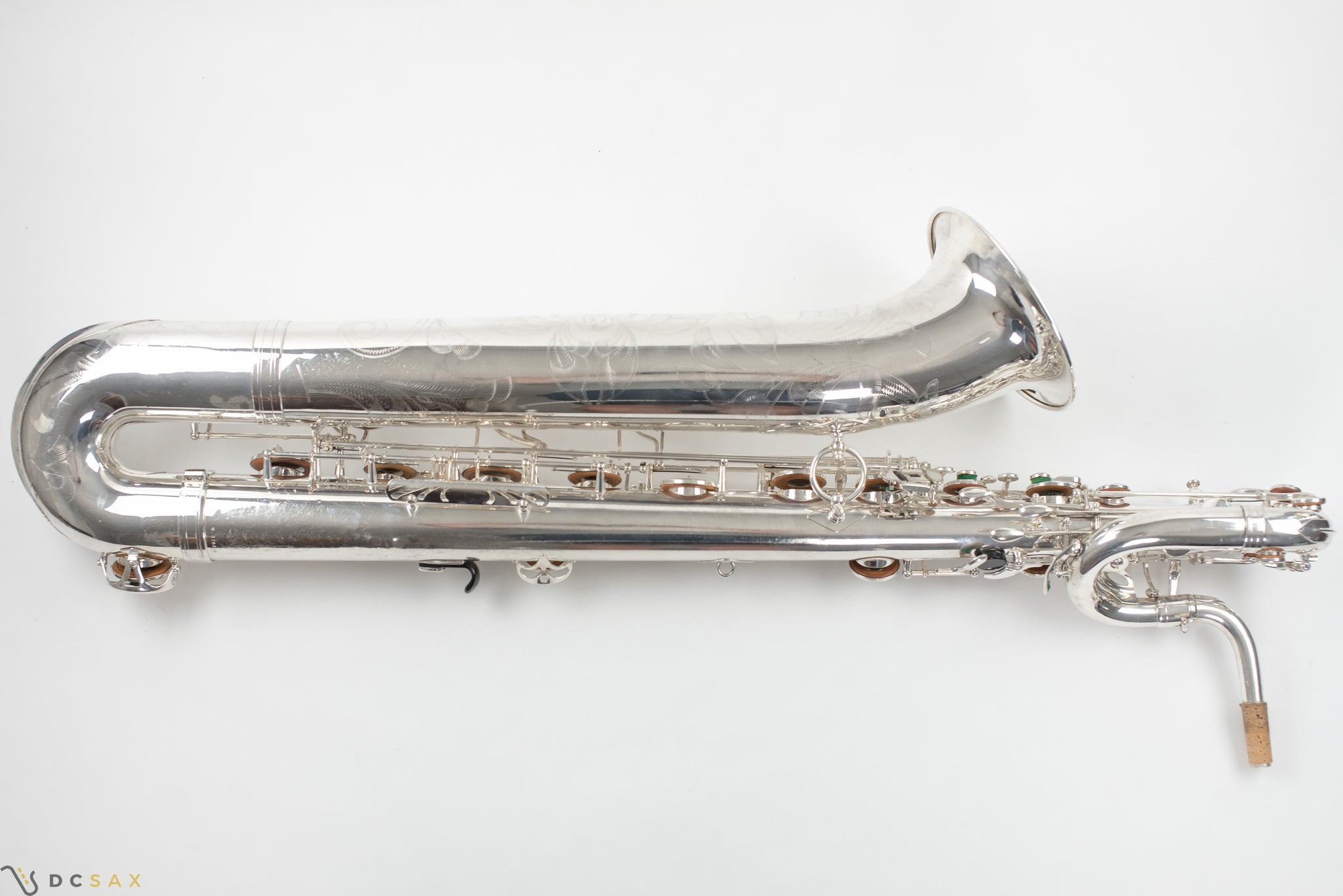 Selmer Super Action 80 Baritone Saxophone, Silver Plated
Selmer Super Action 80 baritone saxophone with a silver plated finish. This is a great playing and horn that just received a full service from my tech. He 
replaced several pads and regulated the rest. 
The sax is playing
 very well and needs nothing. Low 
A to high F# pop out easily. The pads still have a lot of life left. The silver plating is stunning and is nearly 100% still present. The sax comes in the original Selmer case.