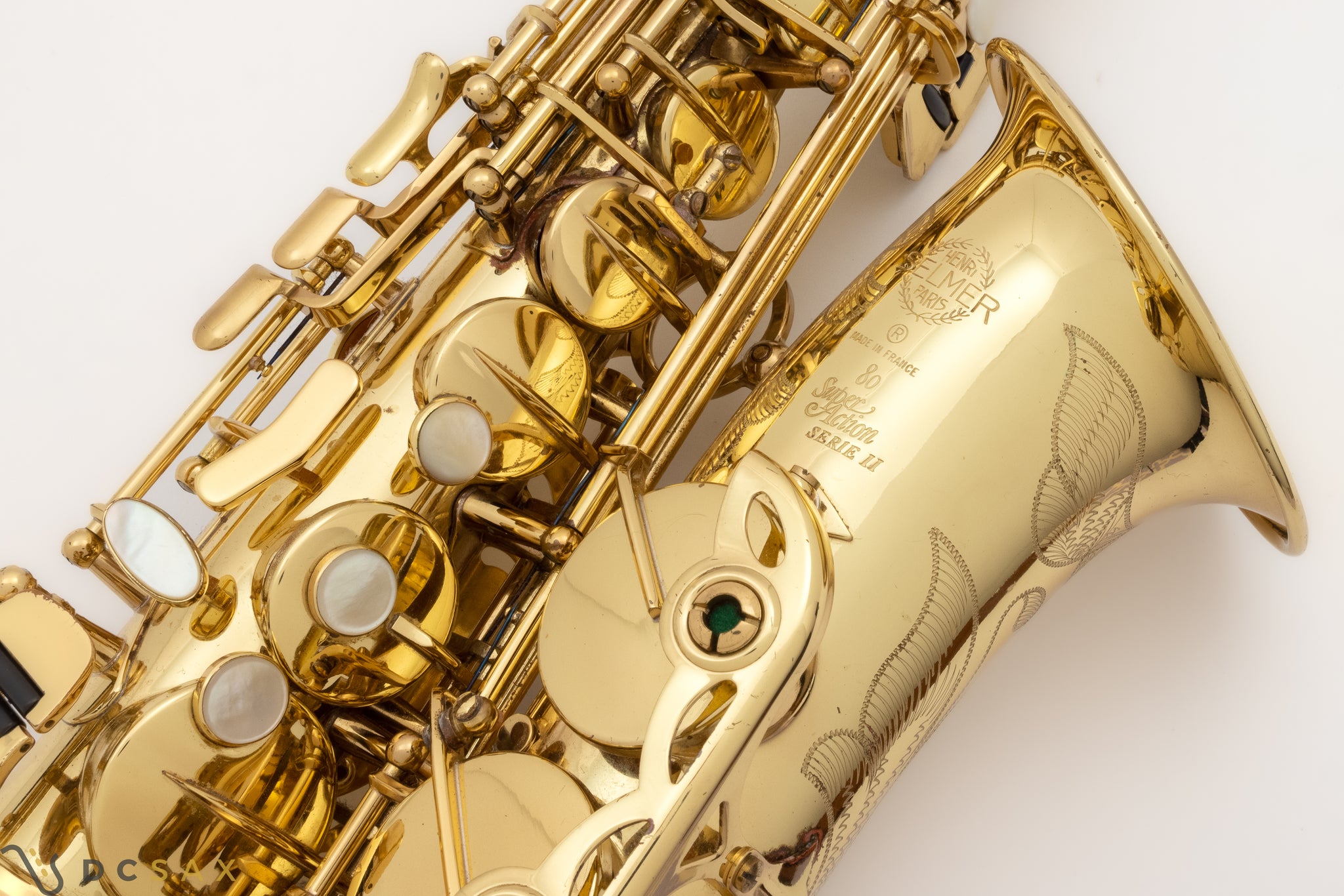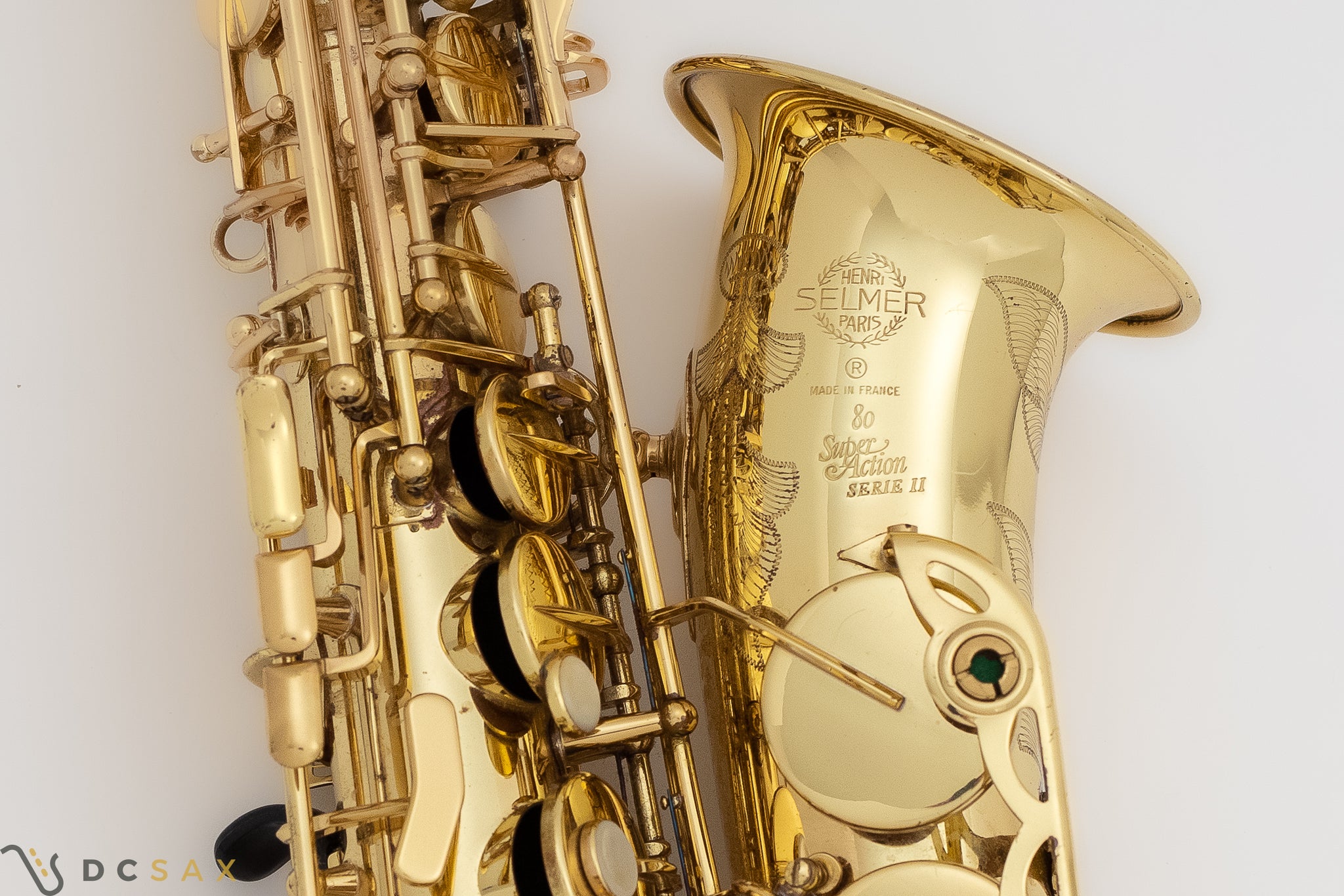 Selmer Super Action Series II Alto Saxophone, Excellent Condition, Just Serviced
Selmer Super Action Series II alto saxophone, s/n 527825. Selmer has been making this model for over 30 years and it continues to be their most popular professional saxophone being played today. 
This sax was just serviced prior to sale. My tech replaced the neck cork and two key corks. He adjusted the pads so that they seal well from top to bottom. The entire range from high F# down to low Bb speaks effortlessly. The pads are in great shape overall. 
This horn is a wonderful example of this model. It has a gorgeous warm, centered sound that speaks incredibly evenly in all dynamics and registers. Cosmetically, it's in great shape overall. There are no resolders and the neck has never been bent down. The bell flare is also perfect. I see one spot on the bell where a ding was removed, but otherwise, the sax is very clean. The sax comes in its original case along with the zippered Selmer case cover. I really like this horn and could easily see myself taking it on a gig tonight.