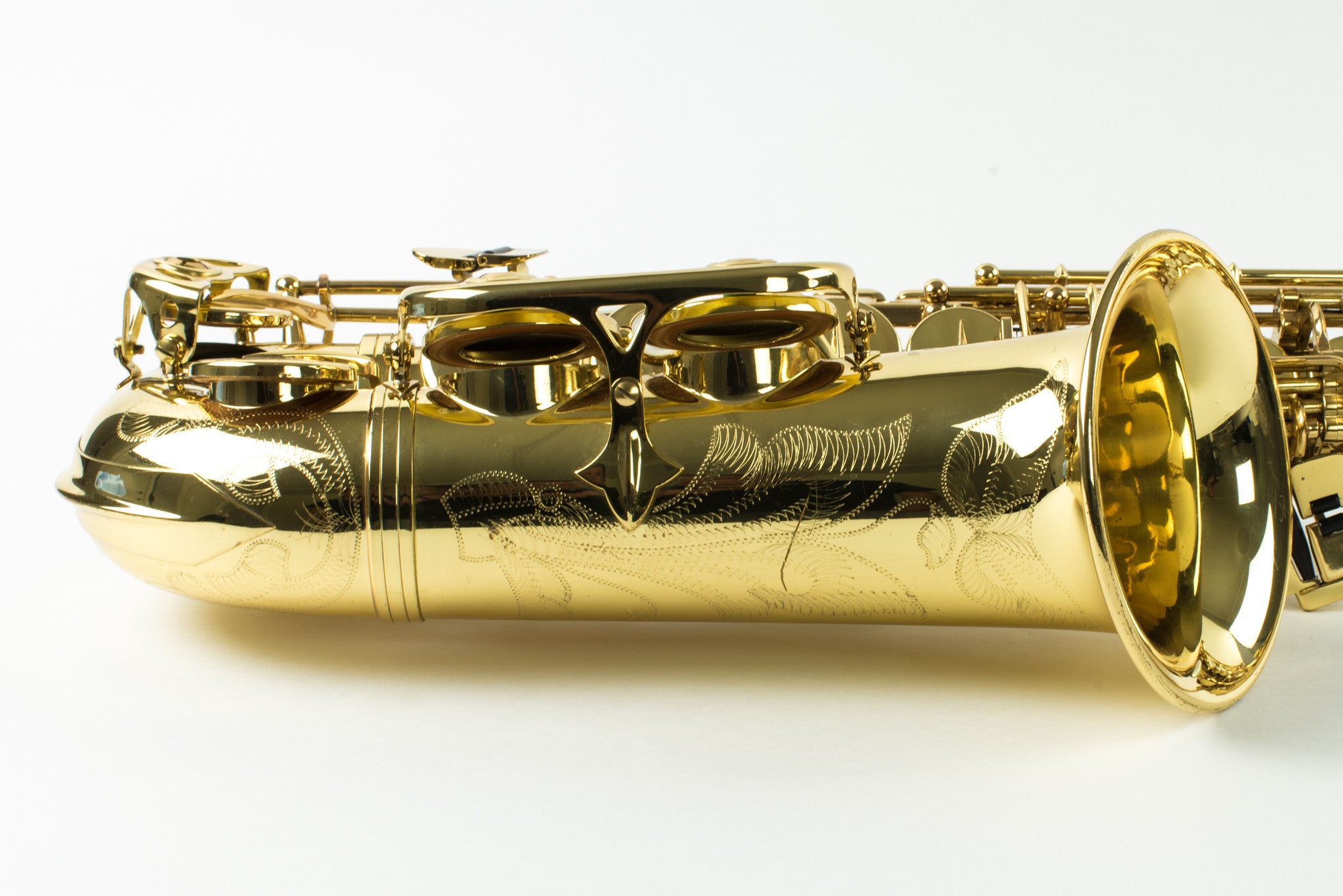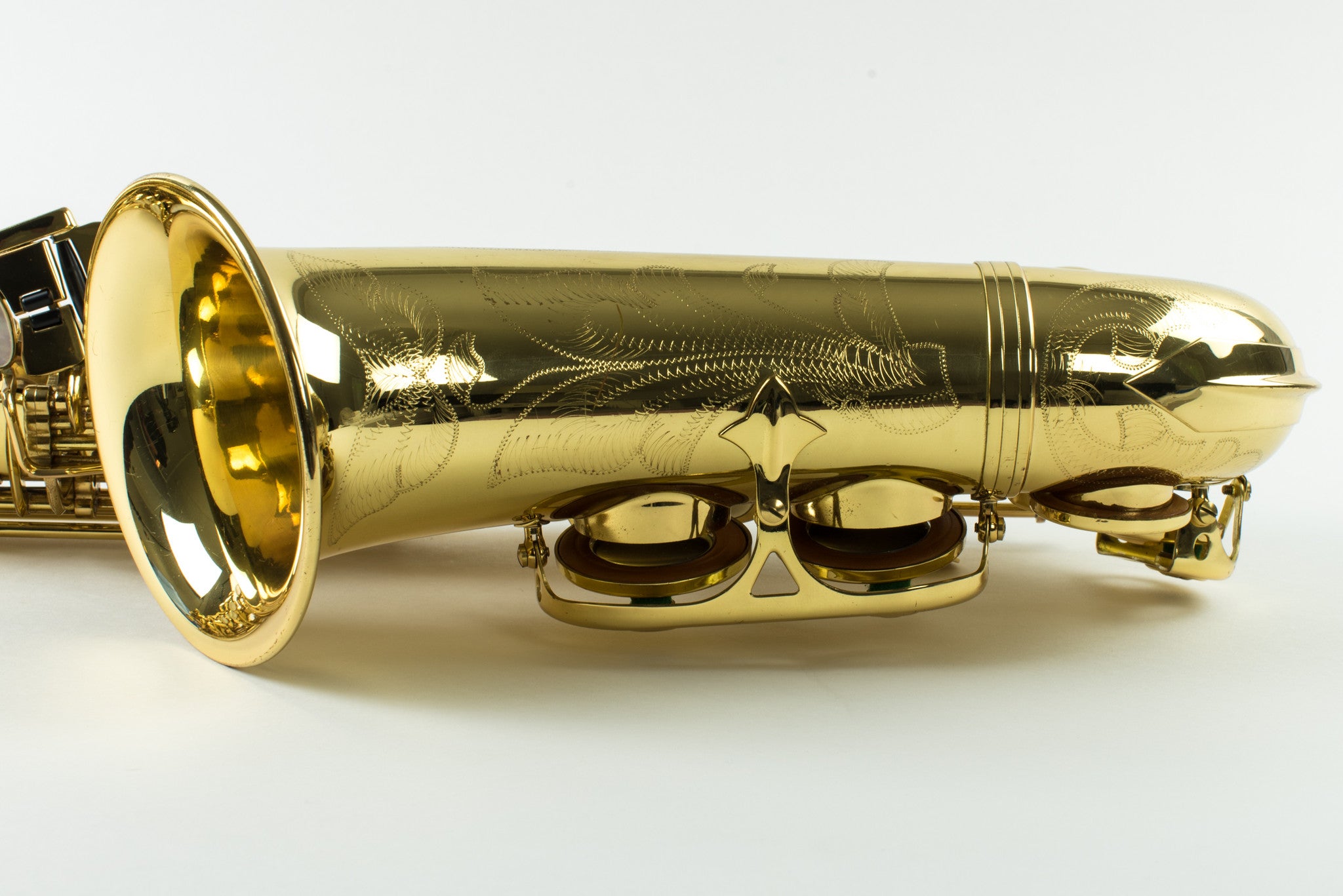 Selmer Super Action Series II Alto Saxophone
Selmer Super Action Series II alto saxophone. The s/n is 518,xxx, which means this was made in the mid 1990's. Despite being 20+ years old, this horn has the look and feel of a new Selmer sax. When properly cared for, these Series II's seem to hold up better than just about any other pro sax I've ever seen. Other than a tiny ding or two on the bell and some light scratches, this horn is in like new condition. The pads seal perfectly, the action is very smooth and quiet, and the horn speaks easily up and down all registers.
At the time I'm writing this, we currently have three series ii's in stock. Although I like all three, I think this one has a bit more energy and volume to its sound, and is a touch on the brighter side. For the saxophonist looking for a pro horn that can do it all from classical to jazz, this is a great option. Dollar for dollar, it's tough to beat a well playing Series II like this one. The sax comes in its original case which is in excellent condition.