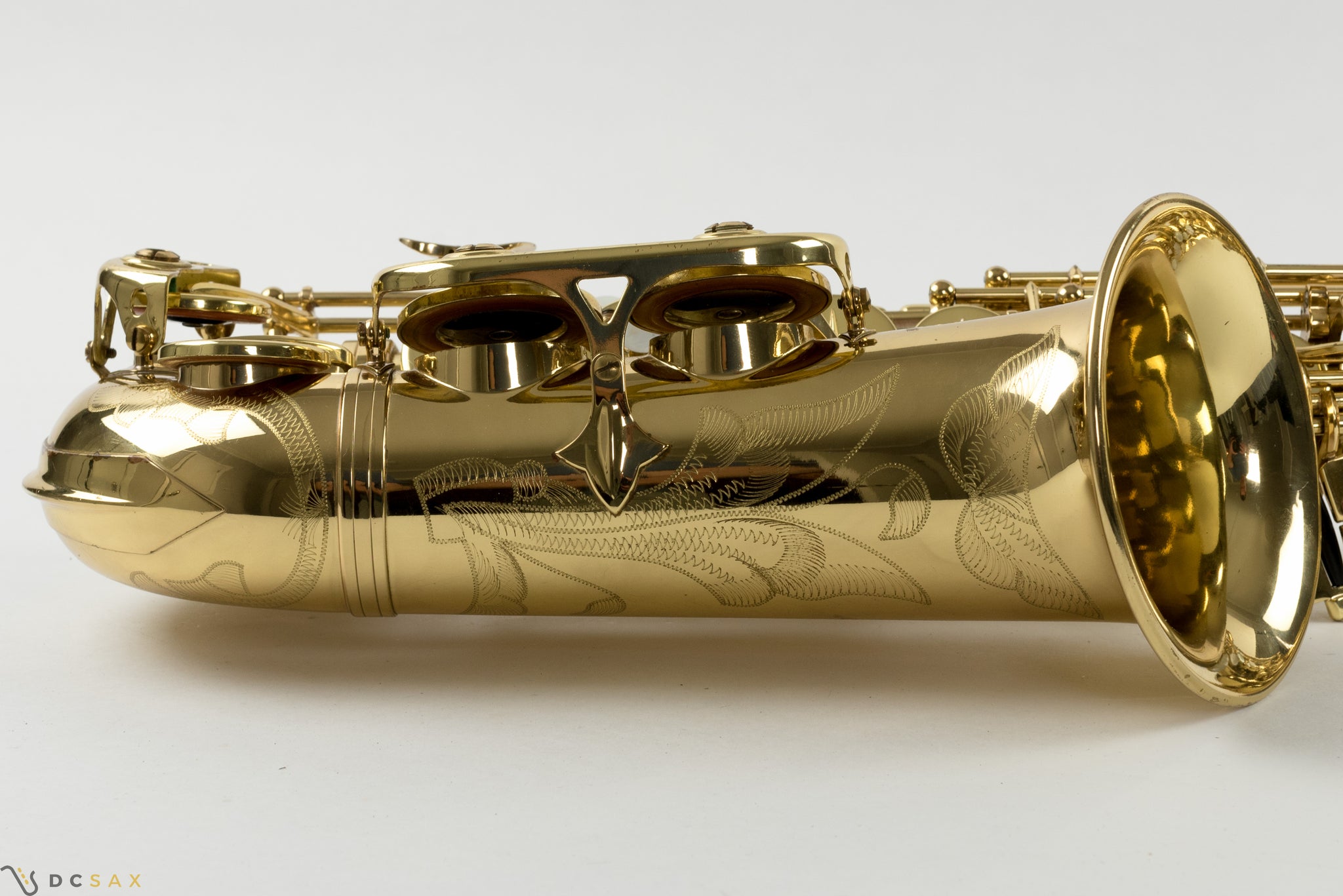 Selmer Super Action Series II Alto Saxophone, Just Serviced
533,xxx Selmer Super Action Series II alto saxophone. This is a top of the line professional sax that is an ideal horn for an advanced student or professional. The sax just received a full service prior to sale and plays perfectly from top to bottom. The sax is in excellent condition and has been regularly maintained by its previous owner. 
I've known the former owner of this saxophone for many years, and he is one of the top classical saxophonists in America. He is selling his horn because he is a Yamaha sponsored artist, so is no longer playing Selmer instruments. This is a great playing Series II. It takes on air very naturally and has a beautiful, round sound in all dynamic registers.