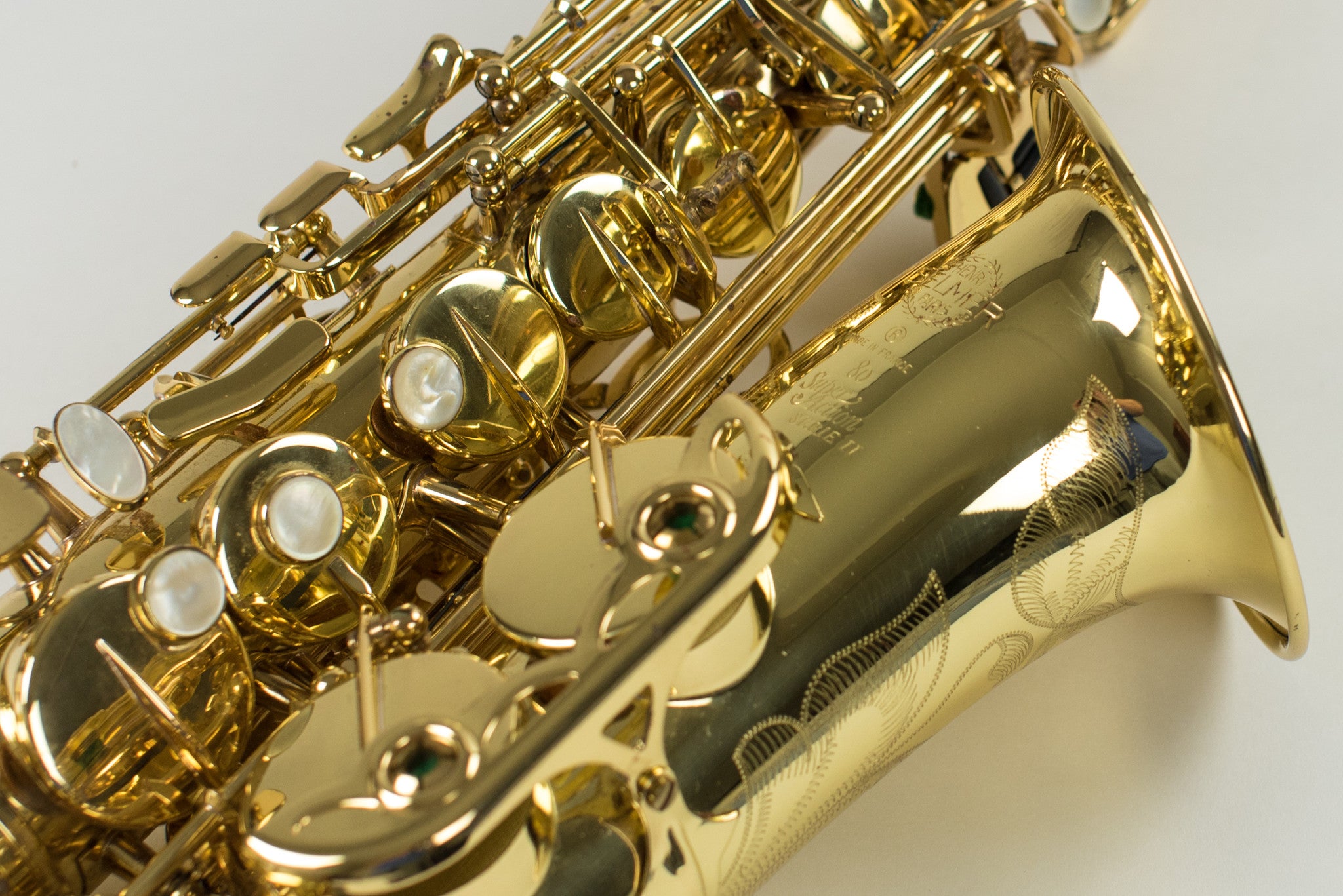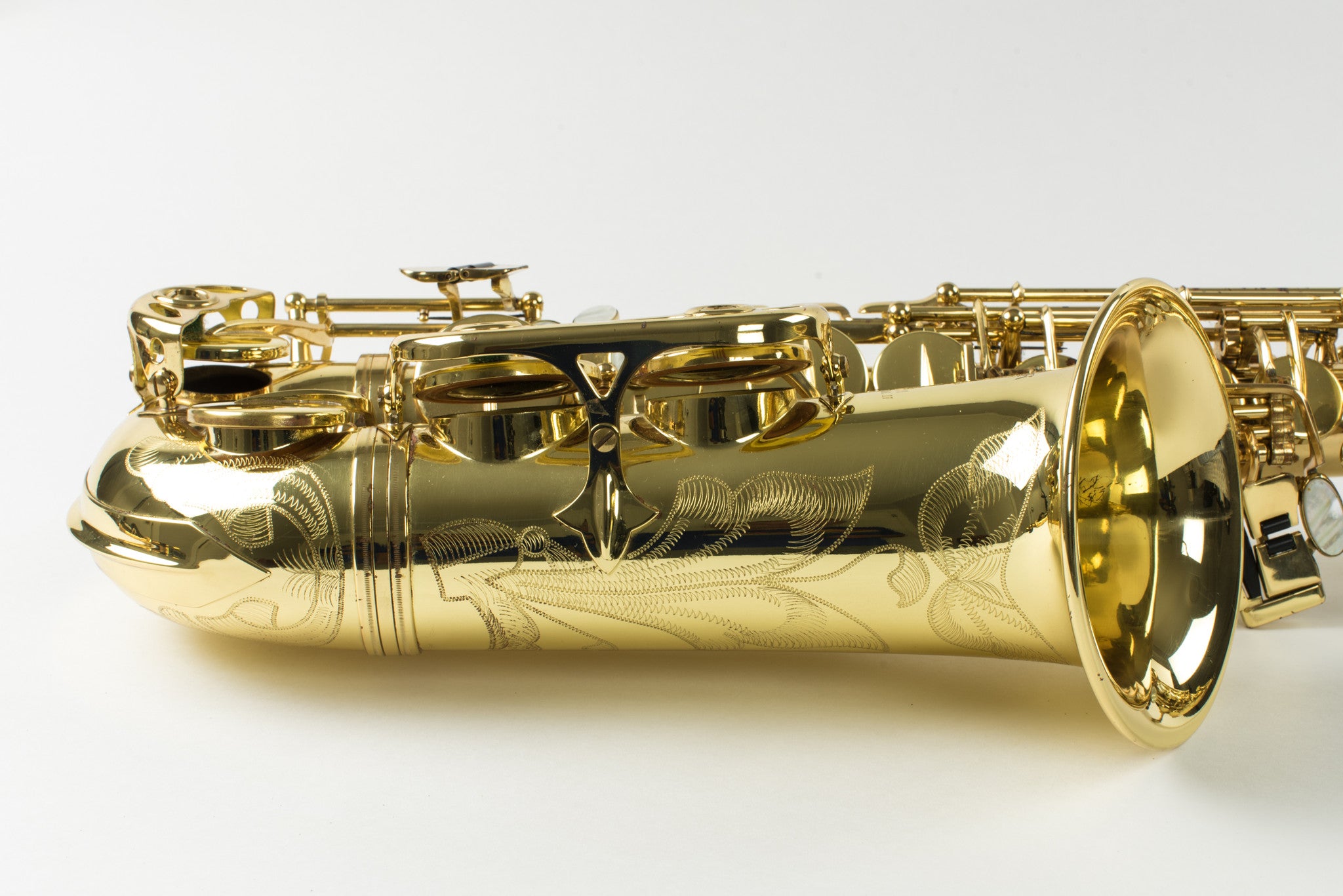 Selmer Super Action Series II Alto Saxophone, Near Mint Condition
Selmer Super Action Series II alto saxophone in near mint condition. This is a top of the line Selmer alto saxophone, which is the most popular professional model being played today. This one is in nearly mint condition. There is some very minor speckling in the lacquer, but the horn is very straight with no dents and very few scratches. It has been played very little in its lifetime. The s/n is 484,xxx.
My tech just regulated all of the pads, so the horn speaks very evenly from top to bottom. The sax plays effortlessly across the whole range, with a very nice, even sound. The pads still look great and the new owner will not need to do anything with this sax for quite sometime. These are great saxophones for just about any musical application.