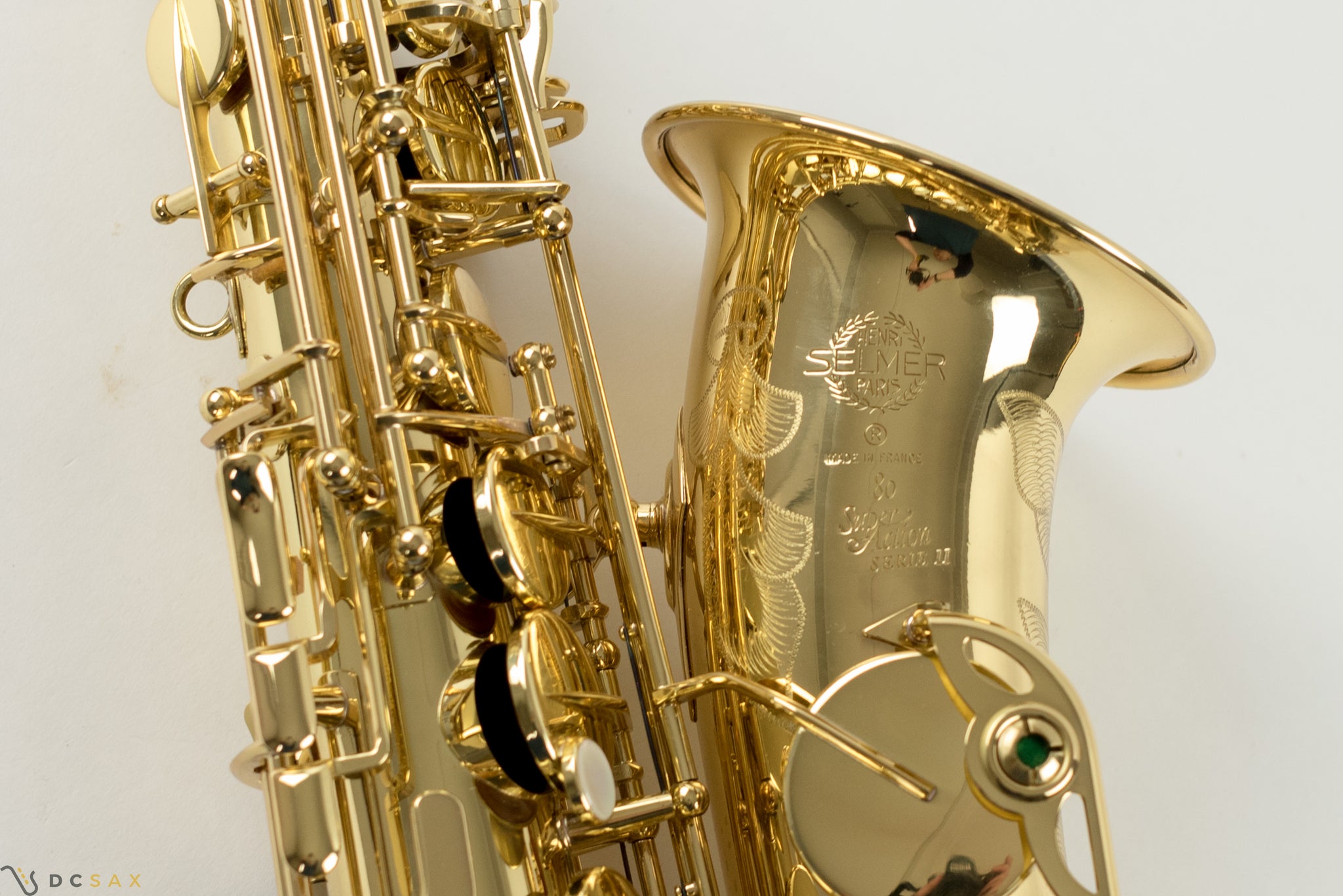 Selmer Super Action Series II Alto Saxophone, Near Mint Condition
Selmer Super Action Series II alto saxophone. This is the most widely professional model being played today. It's the perfect choice for the professional saxophonist or advancing students looking to step up to a pro horn without spending $6000 or so on a new Selmer. It's a great investment that won't lose its value compared to some Taiwanese manufactured saxophones like Cannonball and others.
This is a one-owner saxophone that was previously owned by an adult collector. The sax plays and feels like a new horn. The pads are in new condition and seal perfectly. There are 1-2 small surface scratches, and no dents. This is about as close as you can get to buying a brand new Selmer, but for around half the price. My tech performed a full service prior to sale. In addition to regulating the pads, he replaced most of the key corks and felts. The sound is incredibly even from top to bottom and the low notes pop out with ease.