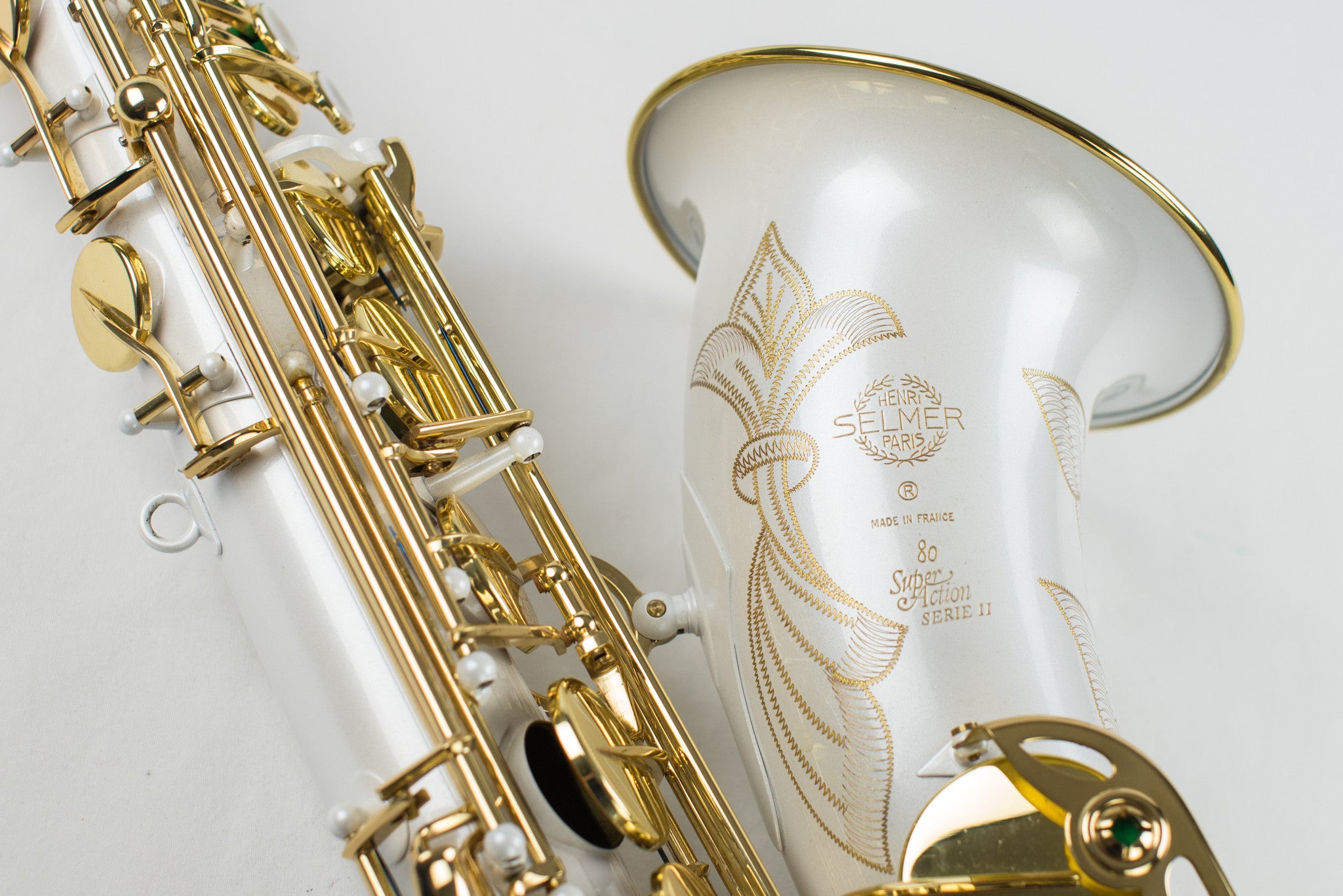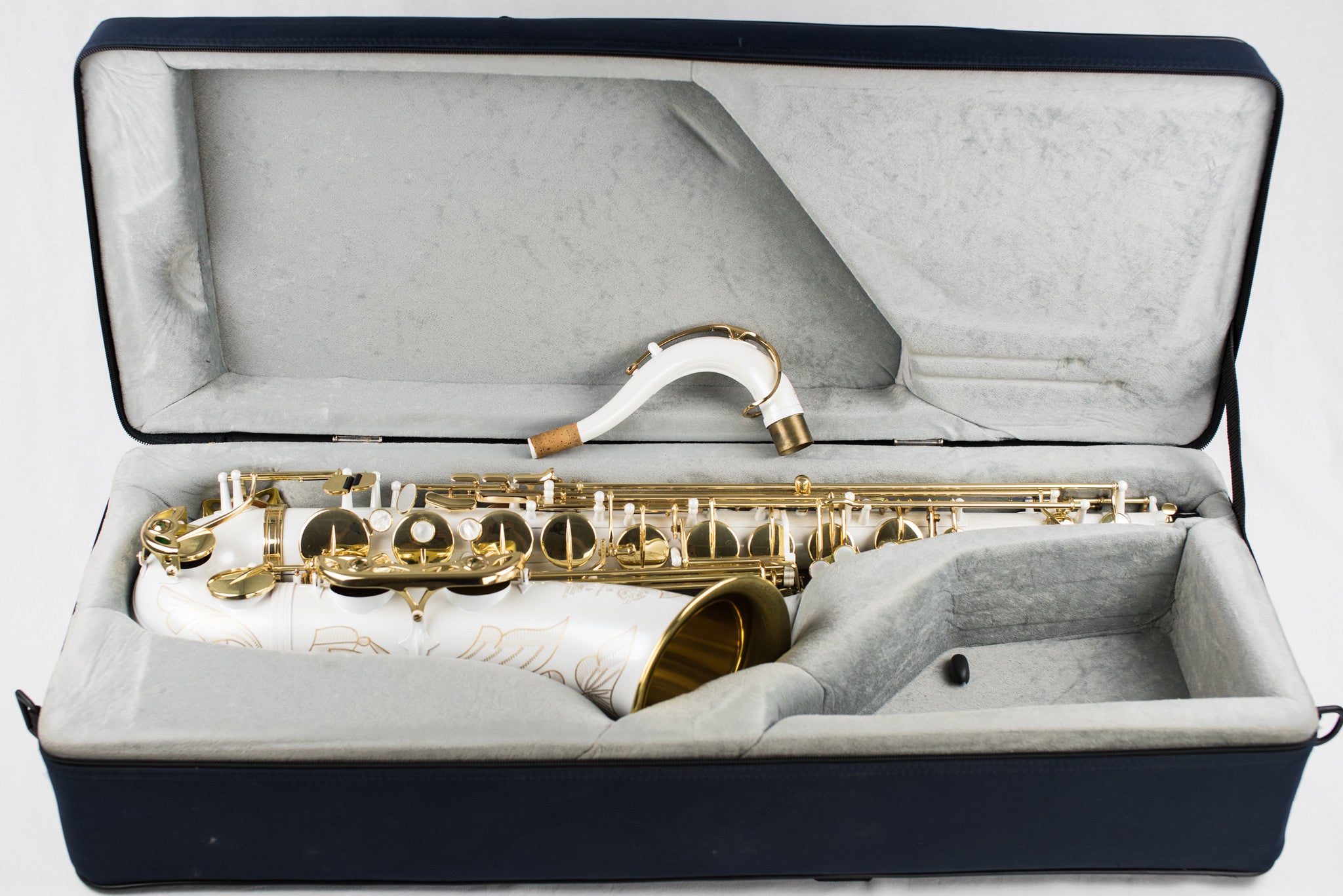 Selmer Super Action Series II Tenor Saxophone With Factory White Finish RARE!!!
Here's an extremely rare Selmer Super Action Series II tenor saxophone in almost mint condition with a rare white finish. The white finish was only available for a short time, and very few of these exist, especially in this condition. The engraving on this horn is particularly beautiful, as it was completed after the white lacquer was applied. It creates a brilliant contrast of color and dimension.
Although this horn was made around 25 years ago, it has the look and feel of a new horn. It has seen extremely little playing time, as the action feels new and there are almost no blemishes. As you can see in the pictures, all of the contact points look perfect, including around the neck strap ring, which is usually the first area to see scratches.