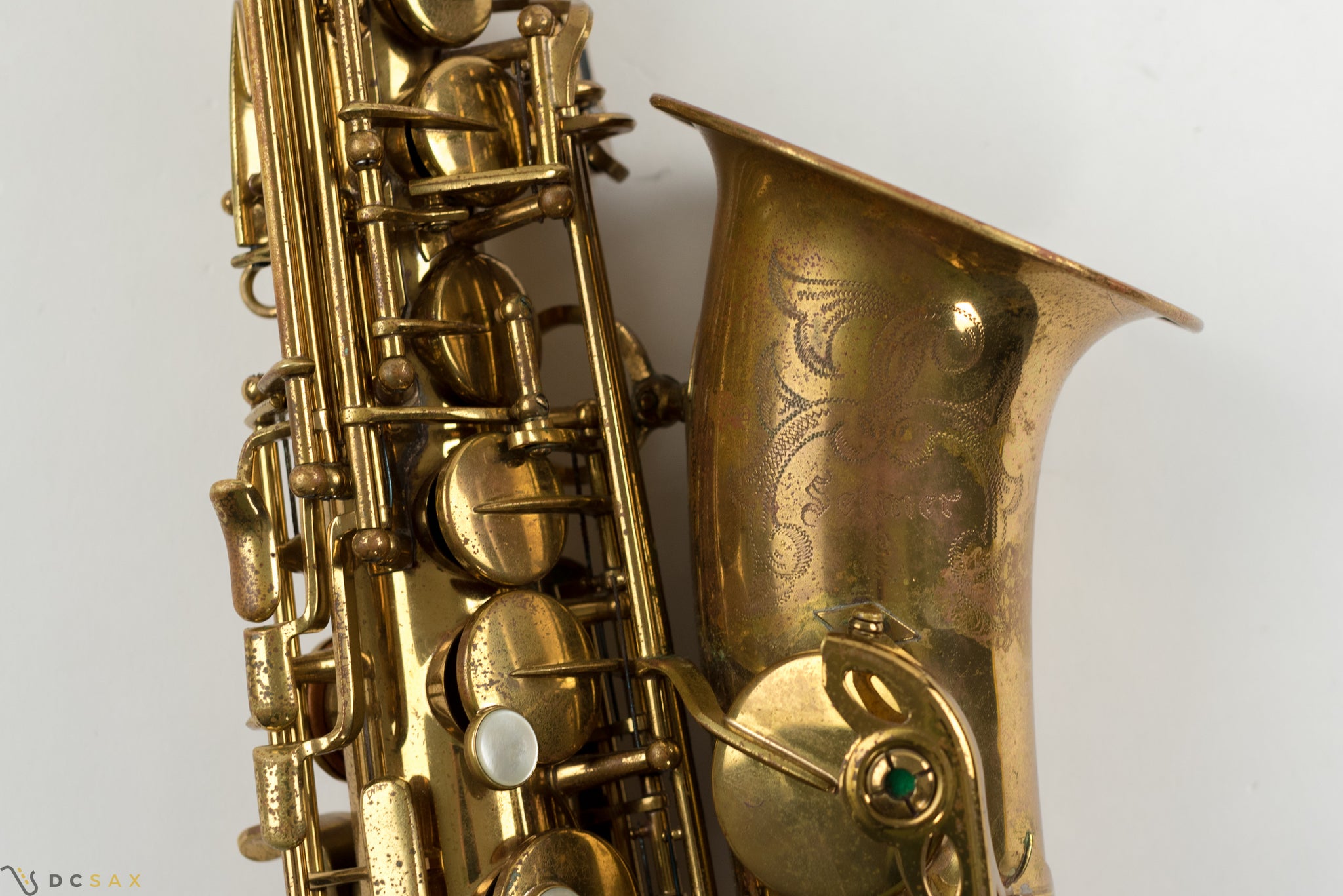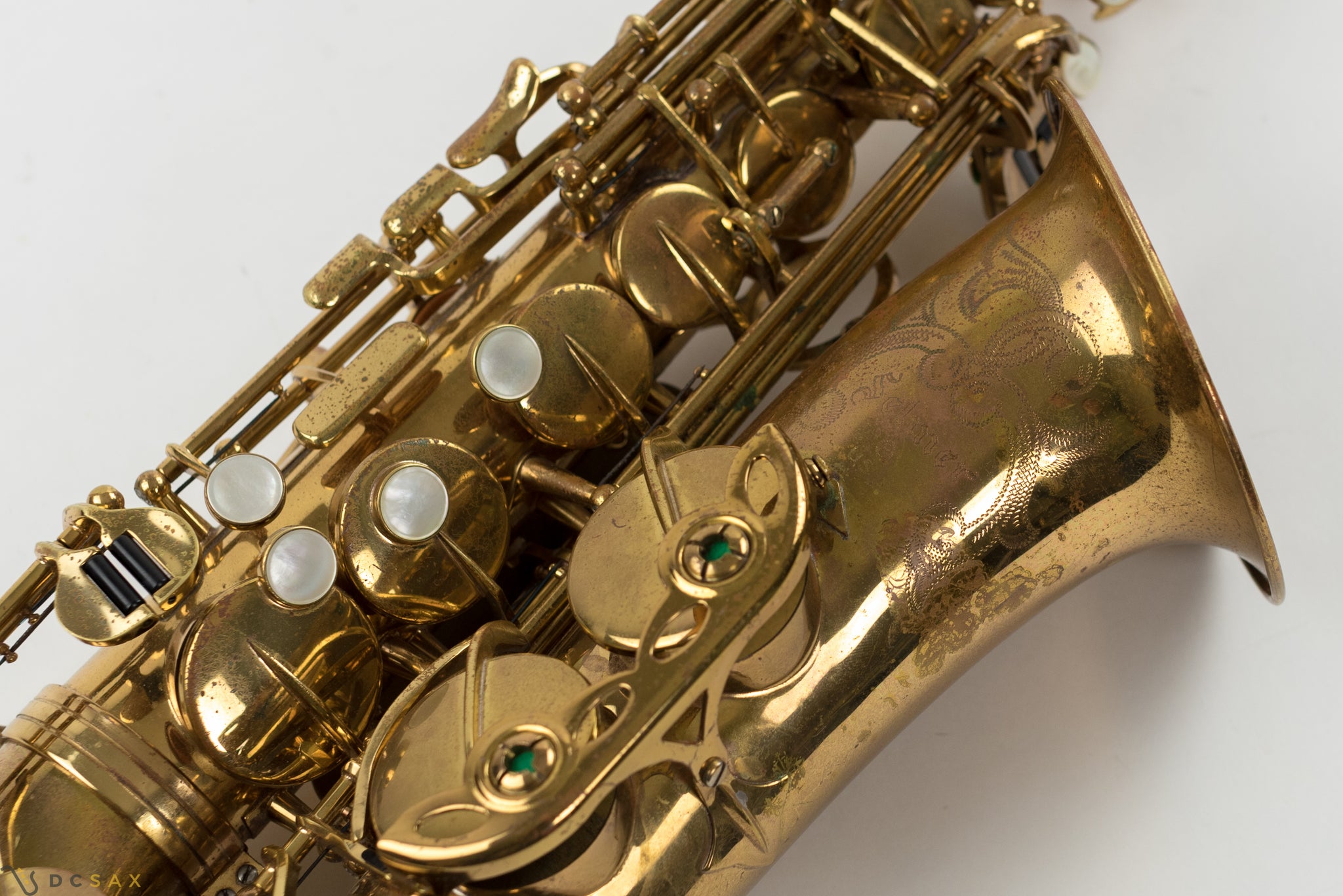 Selmer USA Omega Alto Saxophone, Just Serviced
Selmer USA "Omega" alto saxophone with high F#. This is a 1980's professional level horn that Selmer USA made to compete with the Selmer saxes coming from France. They were sold for slightly less than the Selmer Paris pro model, so it occupied a nice niche of being a pro horn for those on a budget. 
These are great playing horns that I would classify as an entry level pro horn, perhaps similar in status to a Yamaha 62 or Yanagisawa 991. 
This sax just received a service from my repairman prior to sale, and it plays very well on an older set of pads. The entire range from low Bb to high F# pops out with ease.