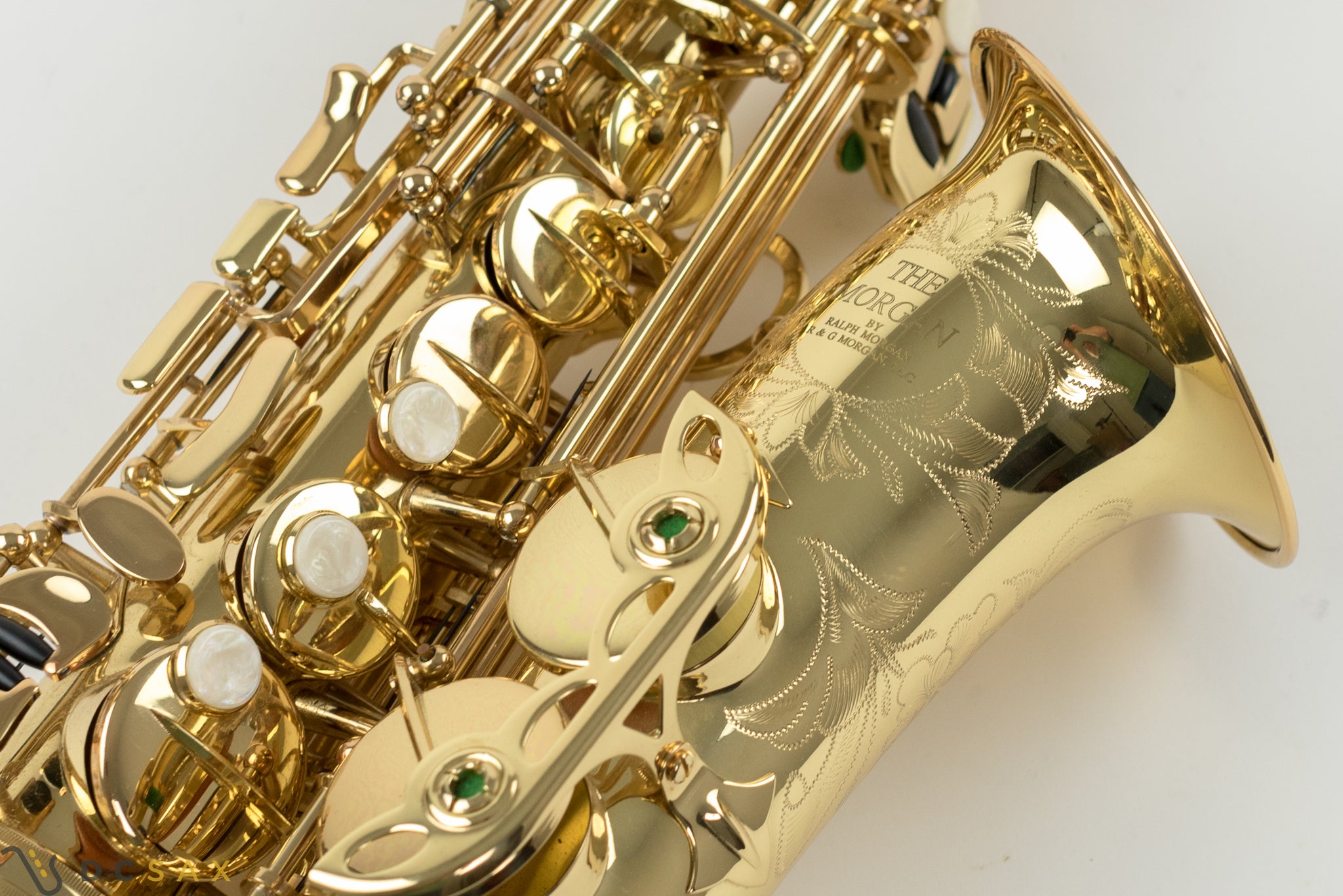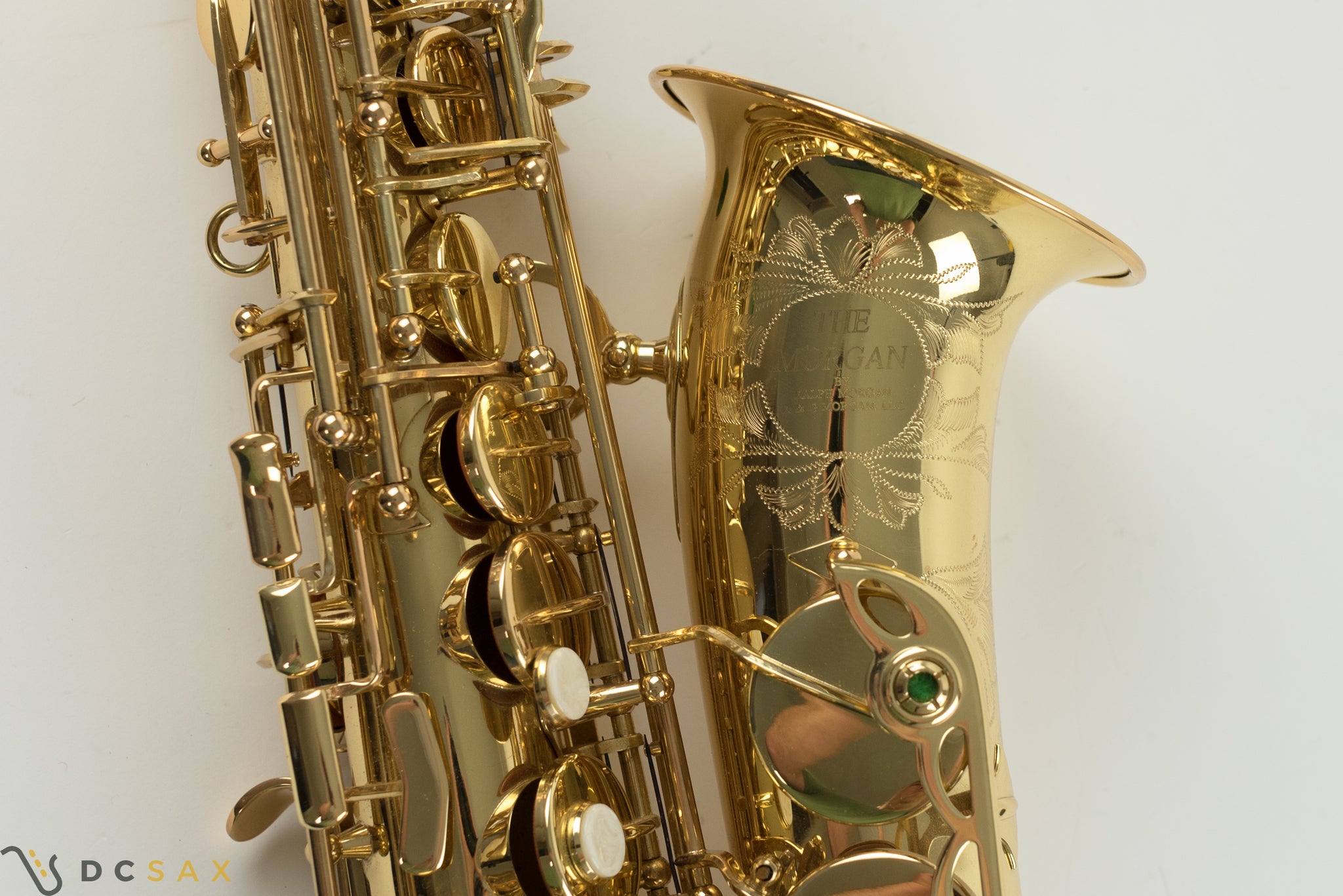 The Morgan Alto Saxophone, Video
The Morgan alto saxophone. This ultra rare saxophone was designed by Ralph Morgan and assembled in Springfield, OH. Before Ralph Morgan started his mouthpiece company, he was Selmer's chief woodwind designer in Elkhart, IN. His decades of experience in saxophone design led him to develop this saxophone of which only a dozen or so were made. In fact, this very horn, verified by Ralph Morgan, was the second one he ever sold.
This saxophone was never a commercial success because Mr. Morgan passed away soon after the release of this saxophone. However the quality of this saxophone is excellent. The sound is compact and powerful and has great projection. It has a beautiful tone, even scale and excellent intonation.