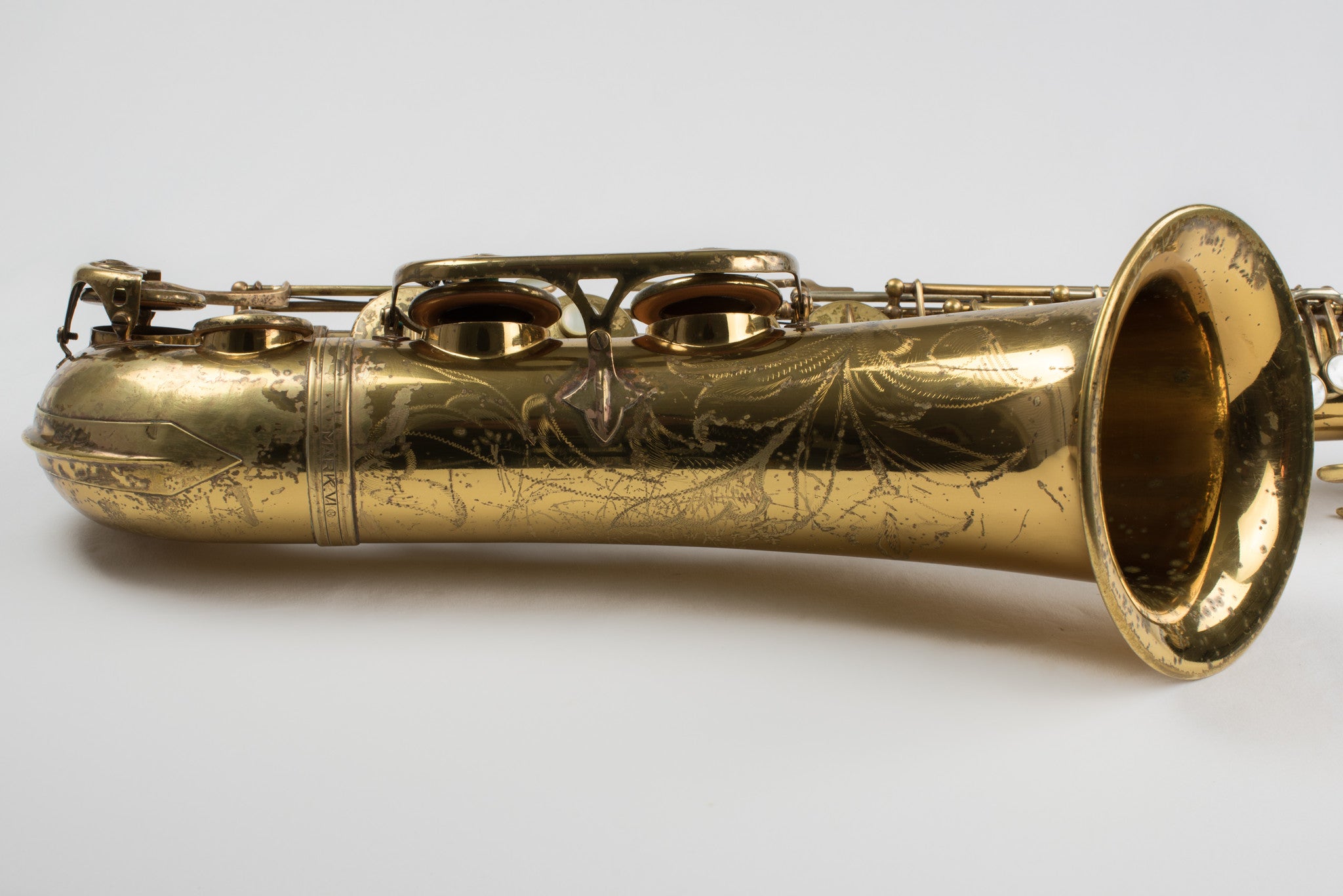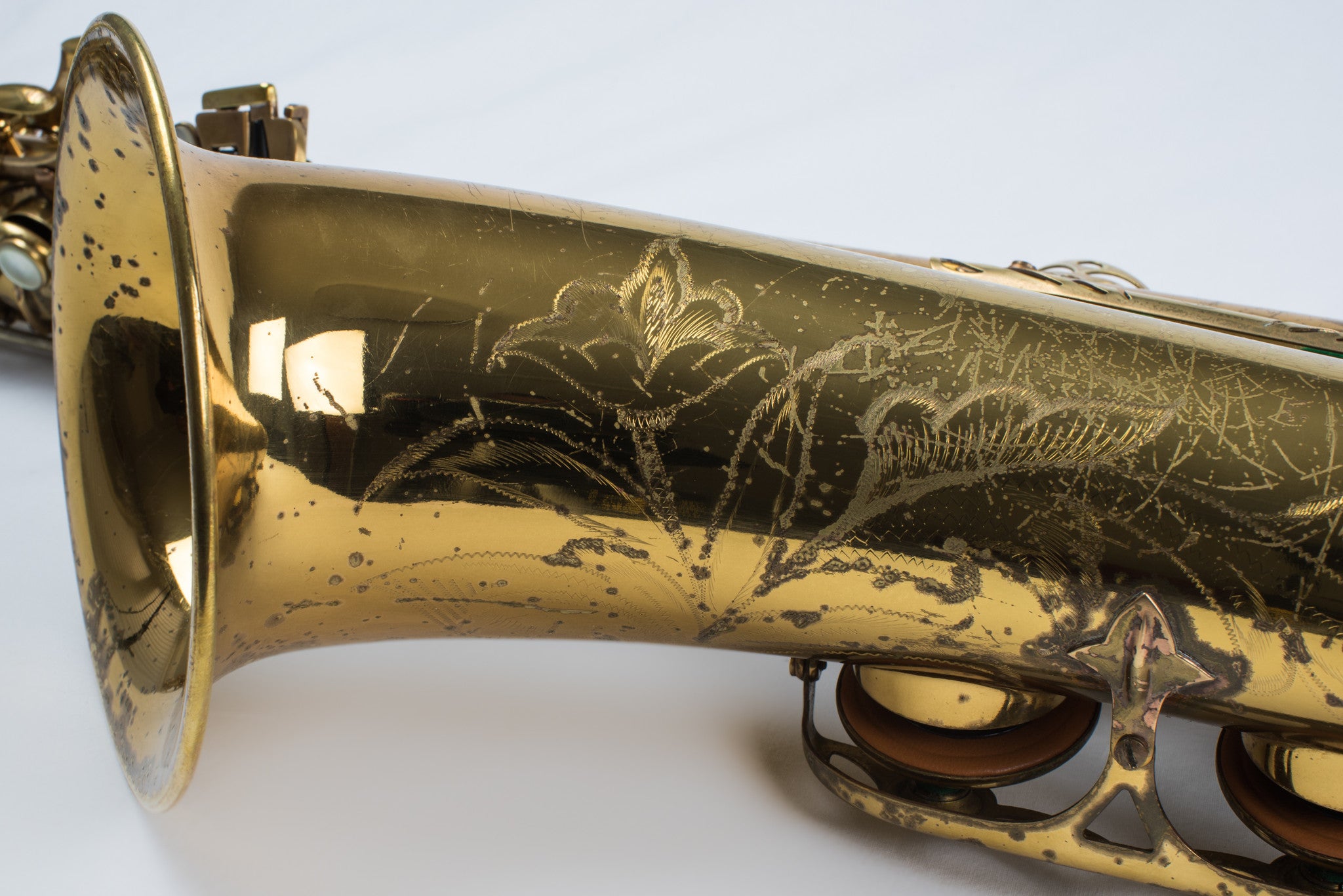 Vintage 1960's Selmer Mark VI Tenor Saxophone 164,xxx, ORIGINAL LACQUER
1969 Selmer Mark VI tenor saxophone, s/n 164,xxx. Here is an original lacquer horn that has approximately 75% of its original lacquer remaining. The sax plays with a ton of power and presence, and feels extremely easy to get around. The scale feels very even from top to bottom. The neck, which is original to the horn, shows a hint of a prior bend, but is now perfectly round and no longer an issue. There were a few dents mainly in the bow which have previously been taken out, but everything is now very straight.
This just returned from my repairman, who replaced nearly half the pads. The horn feels great and everything is sealing perfectly. It plays down to a low Bb with ease. This is an outstanding players horn.