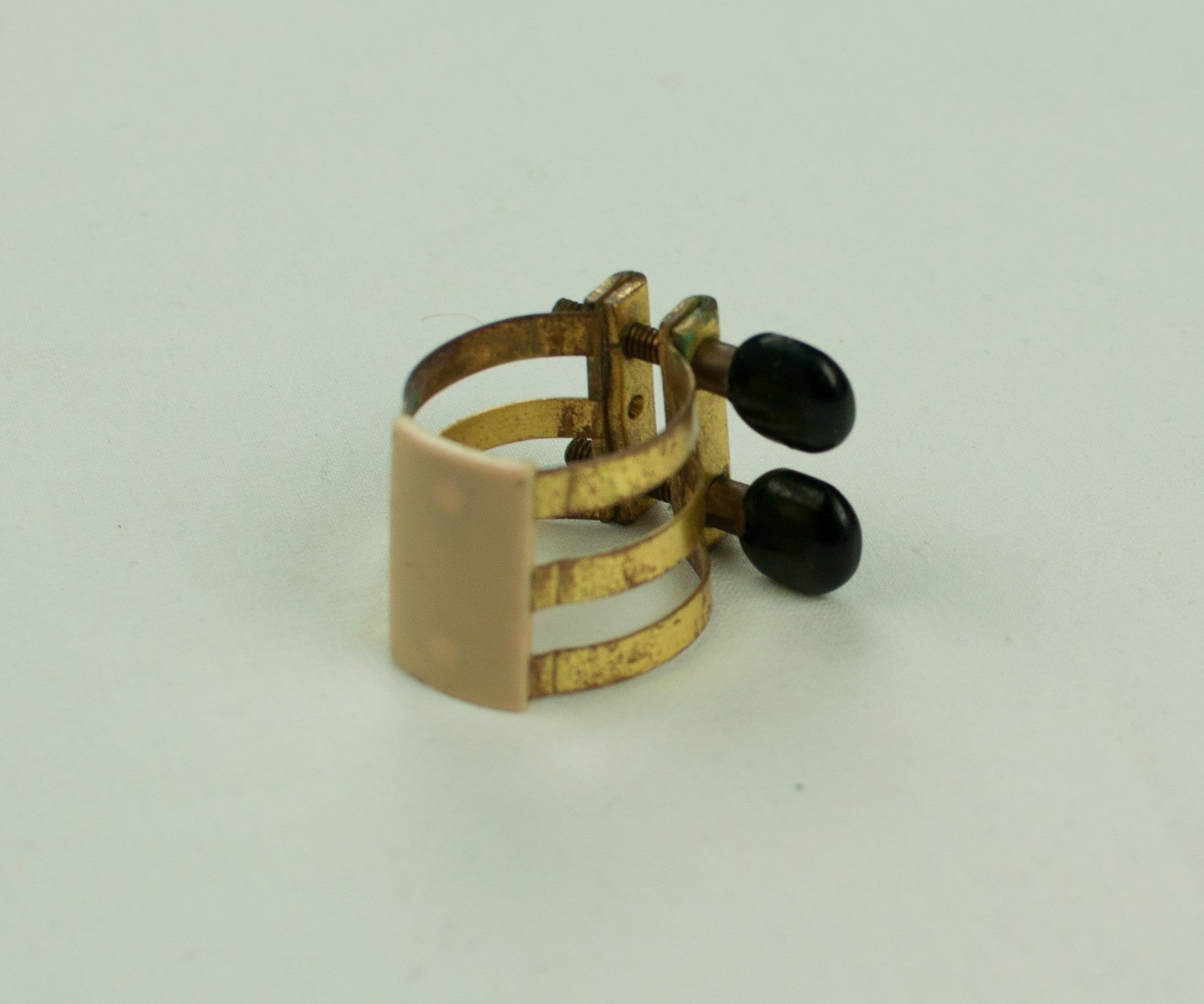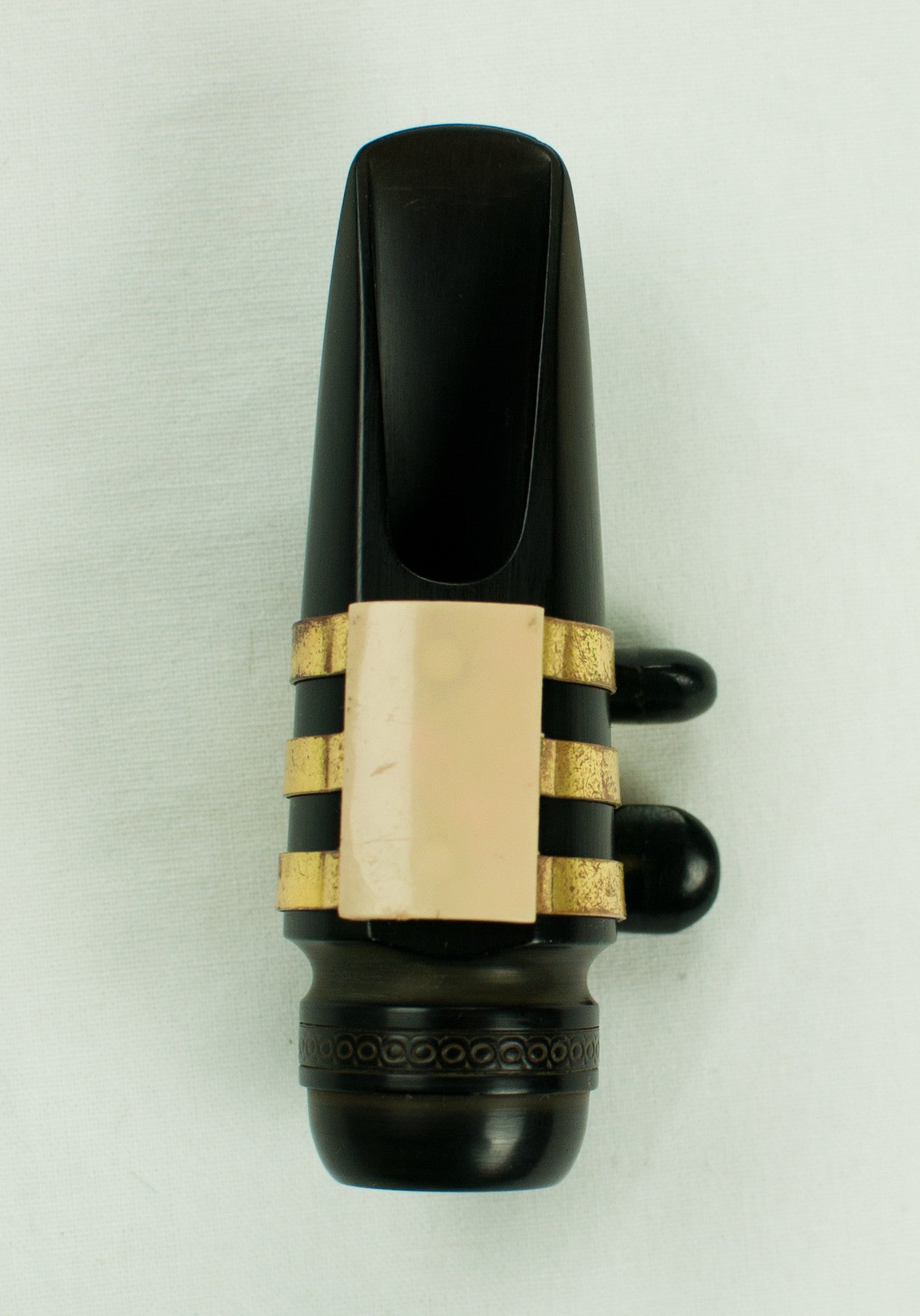 Vintage Brilhart Three Band Alto Saxophone Ligature
Vintage Brilhart triple band alto saxophone ligature, stamped 3 on the inside of the reed plate.  As you can see, it is a perfect fit for hard rubber mouthpieces.  This is the most famous version of the Brilhart ligature, and the model that Kenny Garrett is known to use.  
Although I was skeptical about this ligature's playability when I first acquired it, I am pretty convinced that it's one of the very best ligatures out there.  I like it for a few reasons.  First, the sound has a very nice density and core to it.  Response overall is wonderful.  Second, the ligature sets the reed on the mouthpiece very well.  There's a little bit of a notch for where the reed sits, so the ligature is much less likely to spin out of place when adjusting intonation.  Third, it's a really good looking ligature!