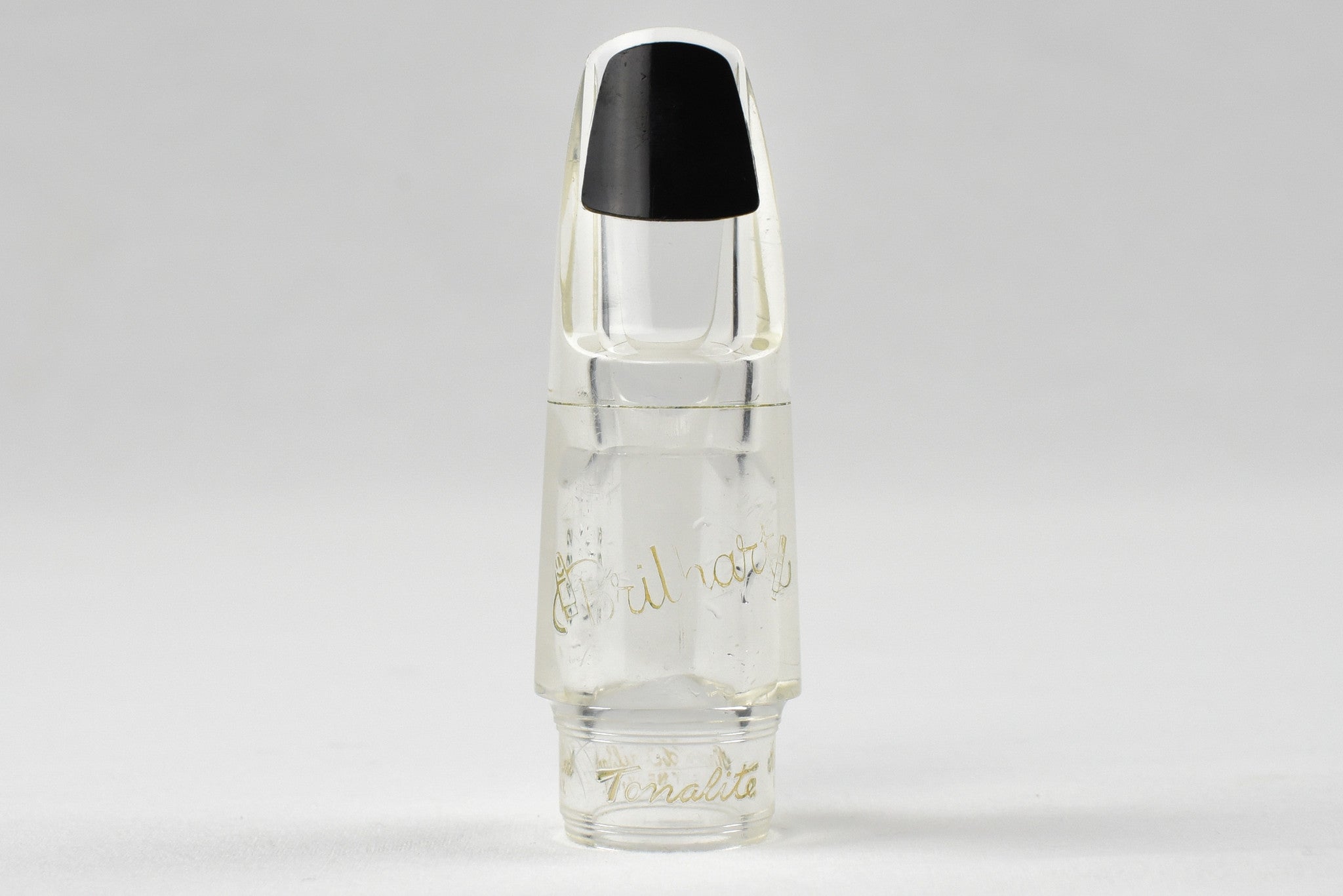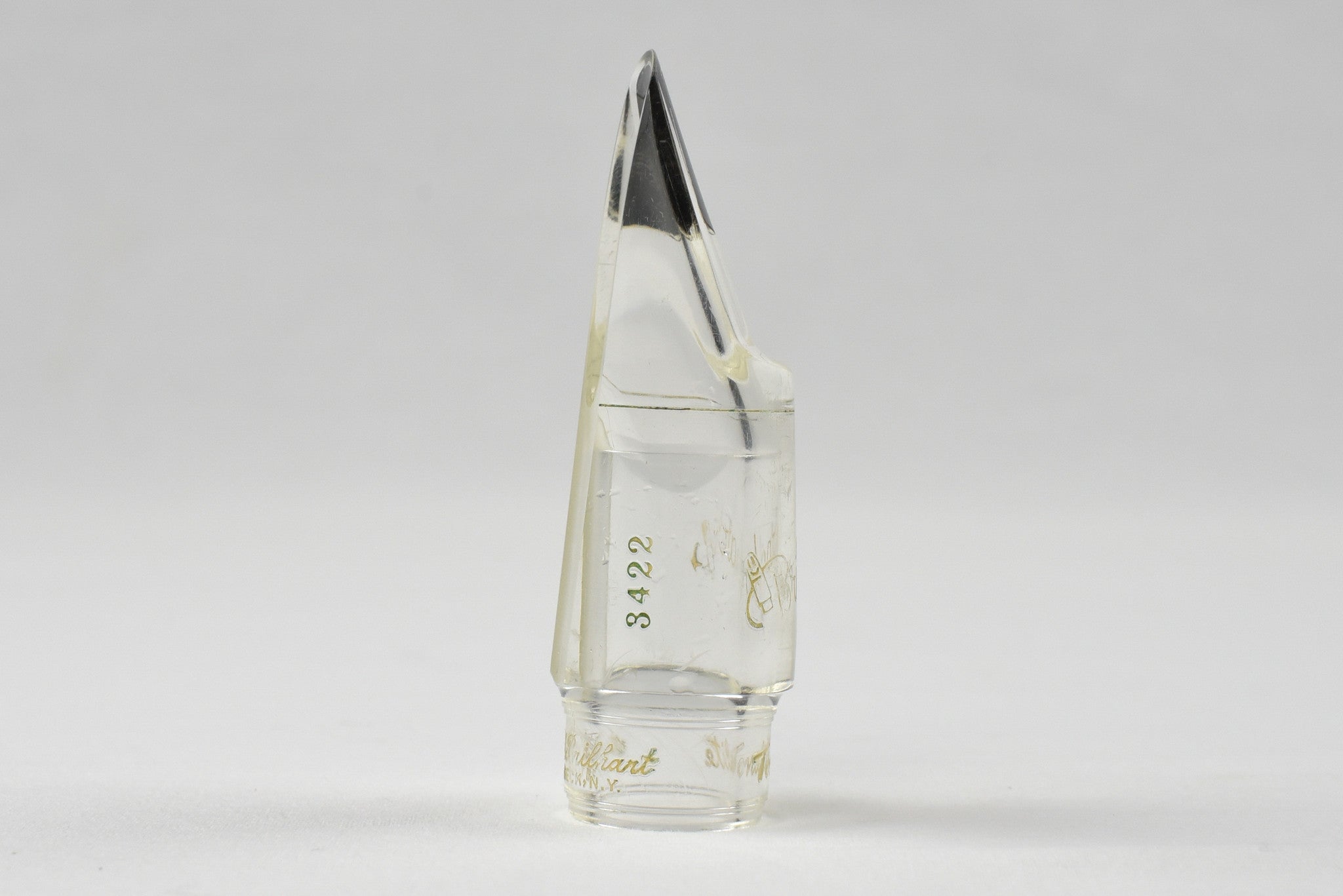 Vintage Great Neck NY Brilhart Tonalite Alto Saxophone Mouthpiece
Here's a super early 4-digit Great Neck, NY Brilhart Tonalite alto sax mouthpiece. The condition is near mint, which is pretty incredible for its age. The table, tip and rails are nearly perfect. The tip measures .072", which is just about what a NY Meyer 5 tip opening measures. 
In addition to being an incredibly unique mouthpiece, this is a world class player. It has a bright, energetic sound that the best Great Neck Brilharts have. Additionally, it is very reed friendly and easy to play in all registers. Brilharts are legendary for being exceptionally playing mouthpieces, and this one is no different.