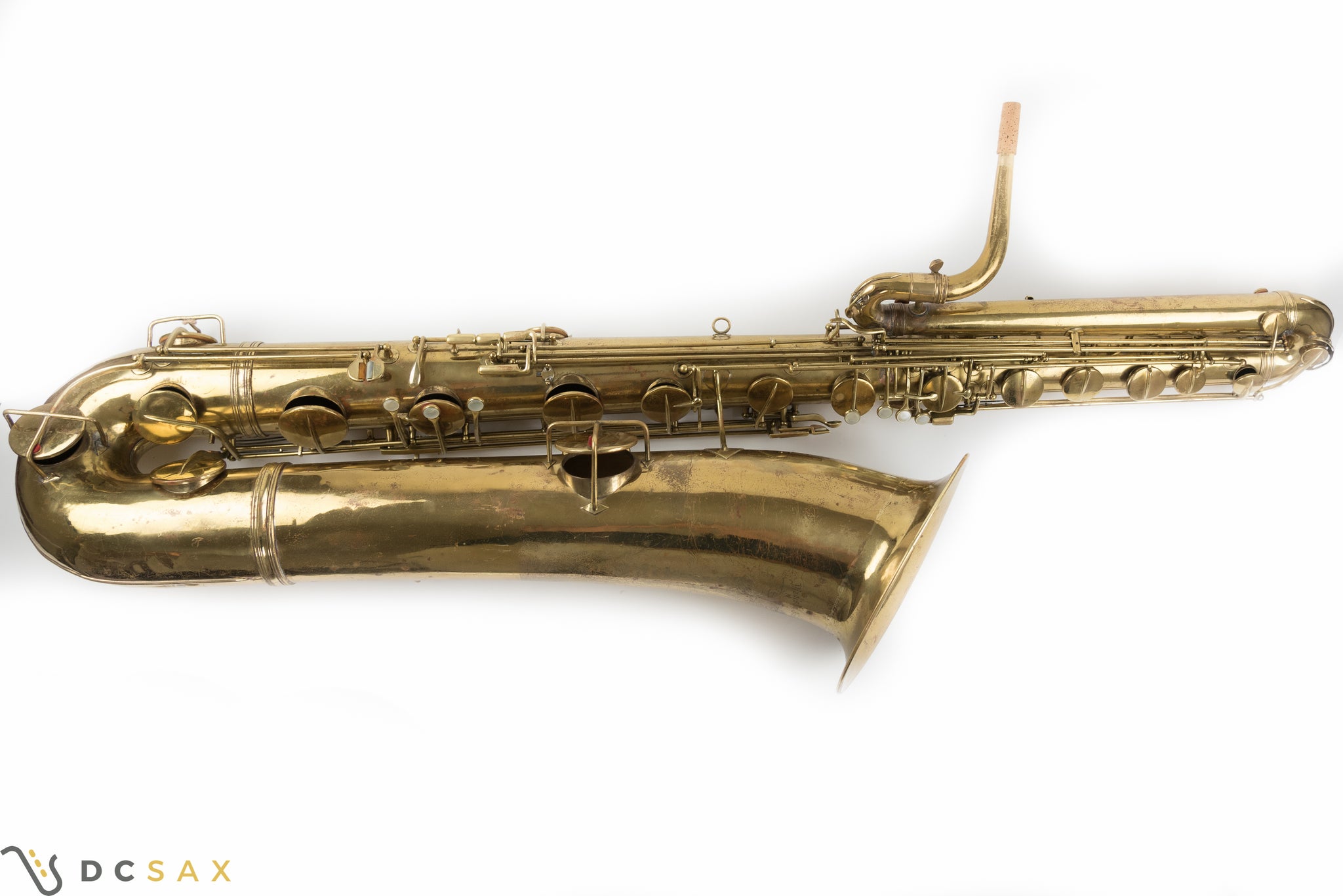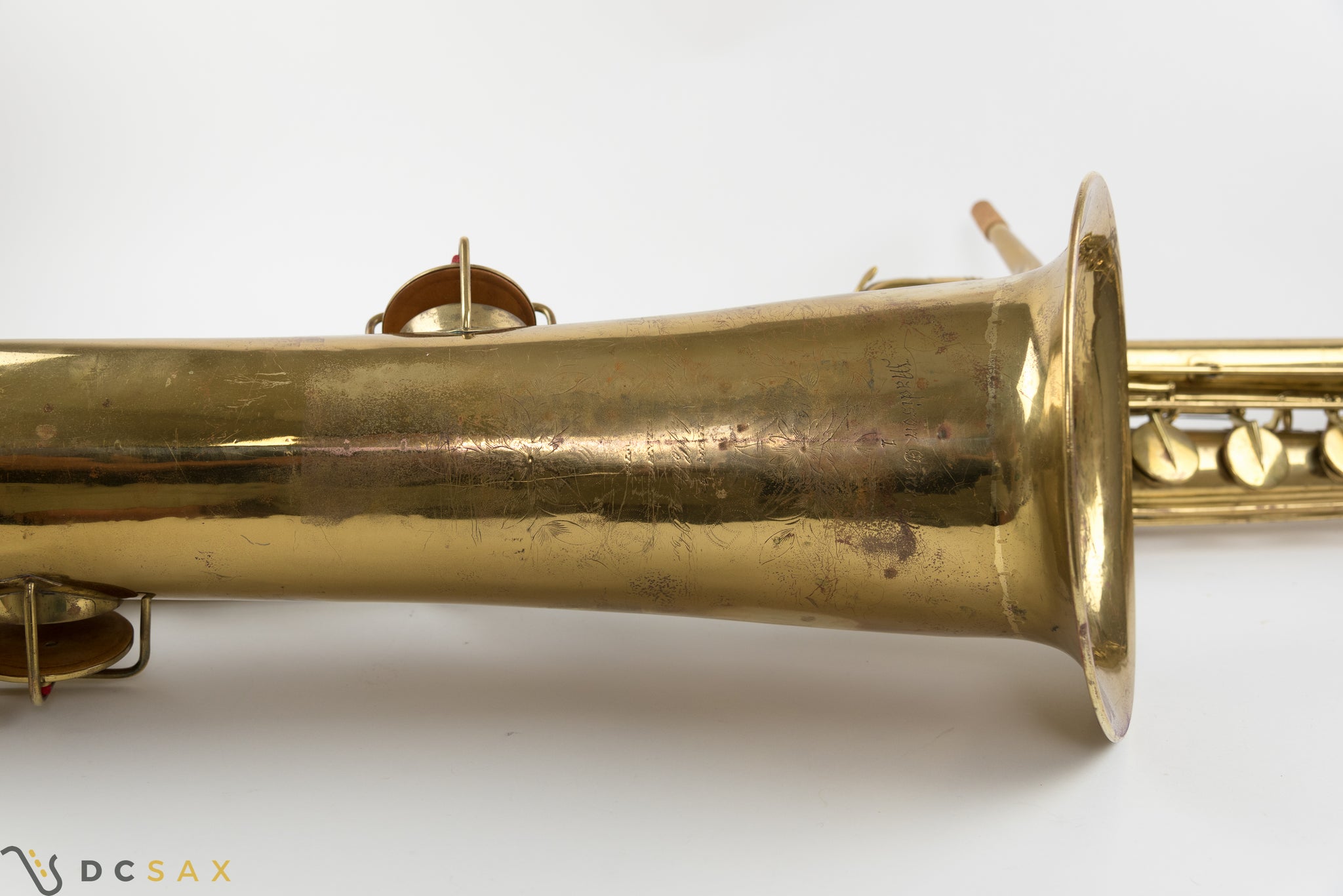 1926 Holton Bass Saxophone, Just Serviced
Vintage Holton bass saxophone, s/n 28828. Based on the serial number, this sax was manufactured in 1927 and is a Revelation model. Many Holton bass saxophones out there were made by Conn, but this one is in fact made by Holton. This one is keyed up to high F and down to low Bb. It has a C-D trill key that sits near the RH high E key, and the high F key is played with the LH index finger and is located next to front F. It also has LP stamped below the serial number, indicating that it's low pitch, so it plays in tune with modern instruments. 
This sax just came back from my repairman, who performed a fair amount of dent work and pad reseating. The horn is playing remarkably well and the low notes come out with ease and a ton of authority. This horn won't win any beauty contests, but it's a great playing horn that has a remarkably nice sound and presence. The sax comes in its original case and is in good condition. 
I have played a fair amount on a Selmer Series II bass saxophone, and although the modern keywork is a nice upgrade, the sound and response on this Holton is superior in my opinion. This is an excellent option if you don't want to spend well into five figures for a bass saxophone. 
Given the size of the sax, my preference is to sell it locally, or to those willing to drive to Washington DC area to pick it up. If that is not possible, I'm happy to ship the sax to US and Canada destinations. Of course, I'm happy to refund the shipping cost for those who prefer local pickup.