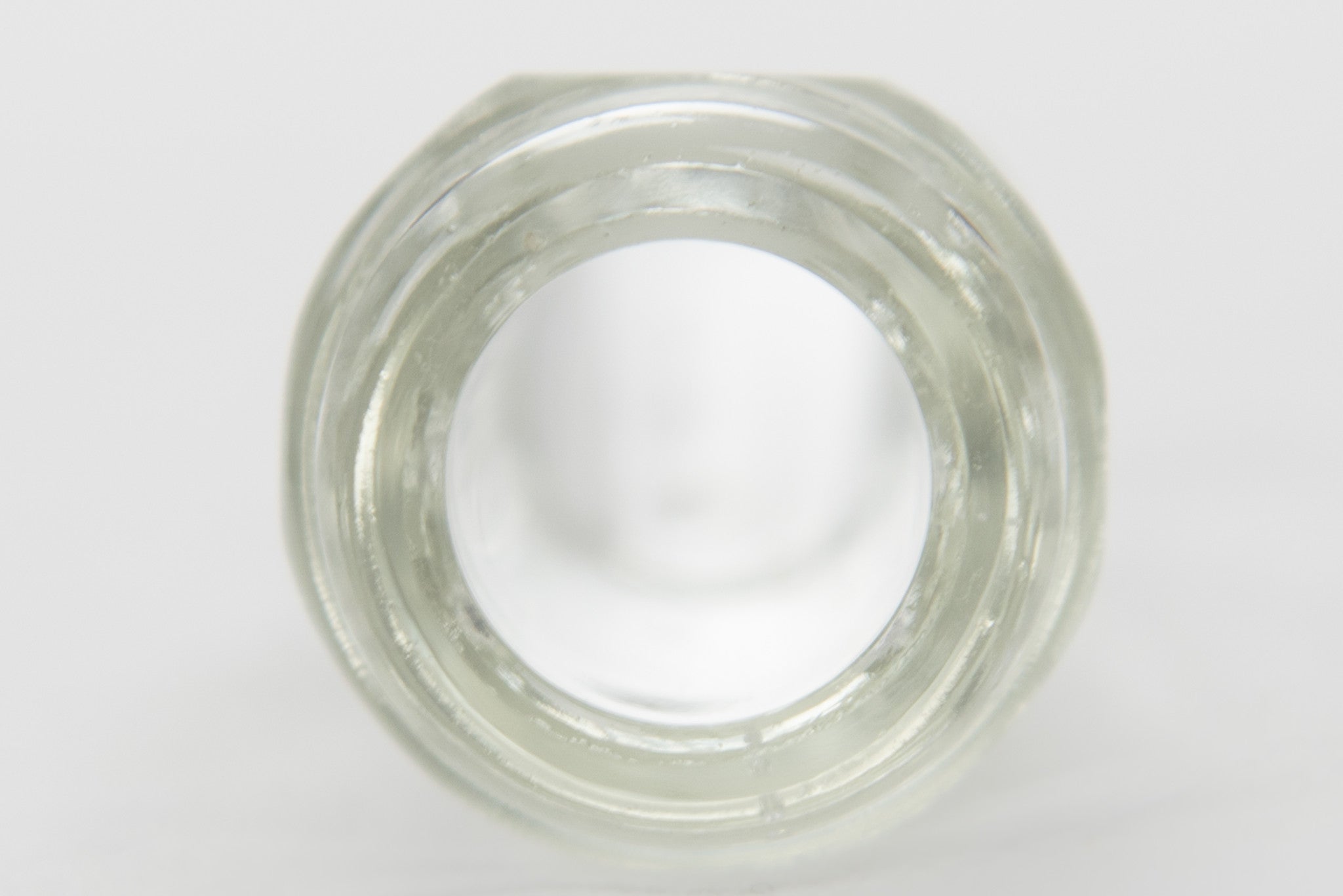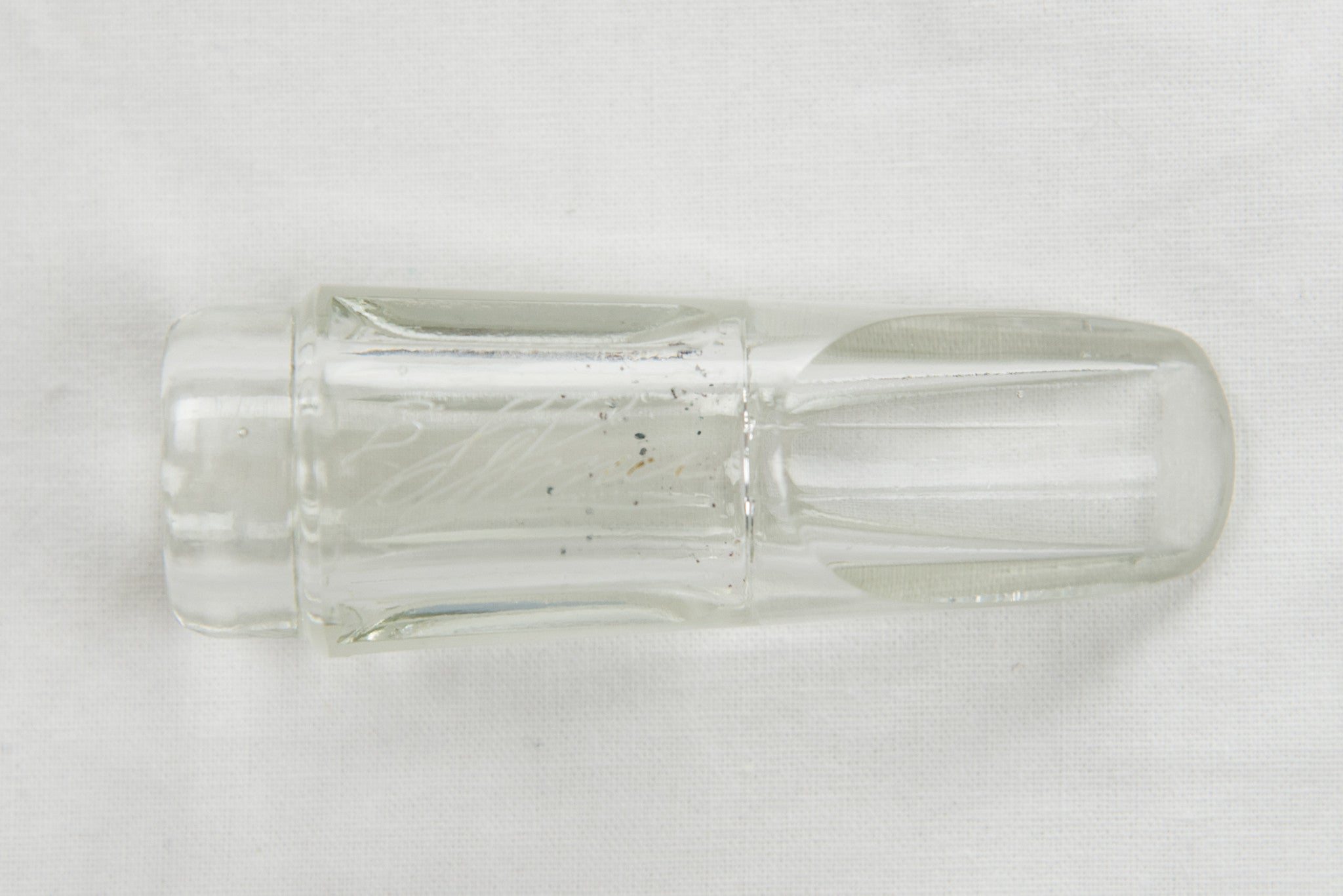 Vintage Selmer Crystal Alto Saxophone Mouthpiece, RARE! Great For Classical Players!
Vintage "B Selmer" crystal alto saxophone mouthpiece. I have seen crystal clarinet mouthpieces and even the occasional tenor saxophone mouthpiece, but it is hard to find any reference to this mouthpiece, leading me to think that it's quite rare. To me, this mouthpiece plays somewhat like a vintage Selmer Air Flow model.
The table, tip and rails all look great. You can see some imperfections on the rails if you look closely, but they are not enough to interfere with the reed sealing perfectly. 
The overall condition is quite good for a crystal mouthpiece of its age. The baffle looks to have been slightly lowered in the past, which I'm guessing the previous owner did to darken the sound. The tip opening measures .059".