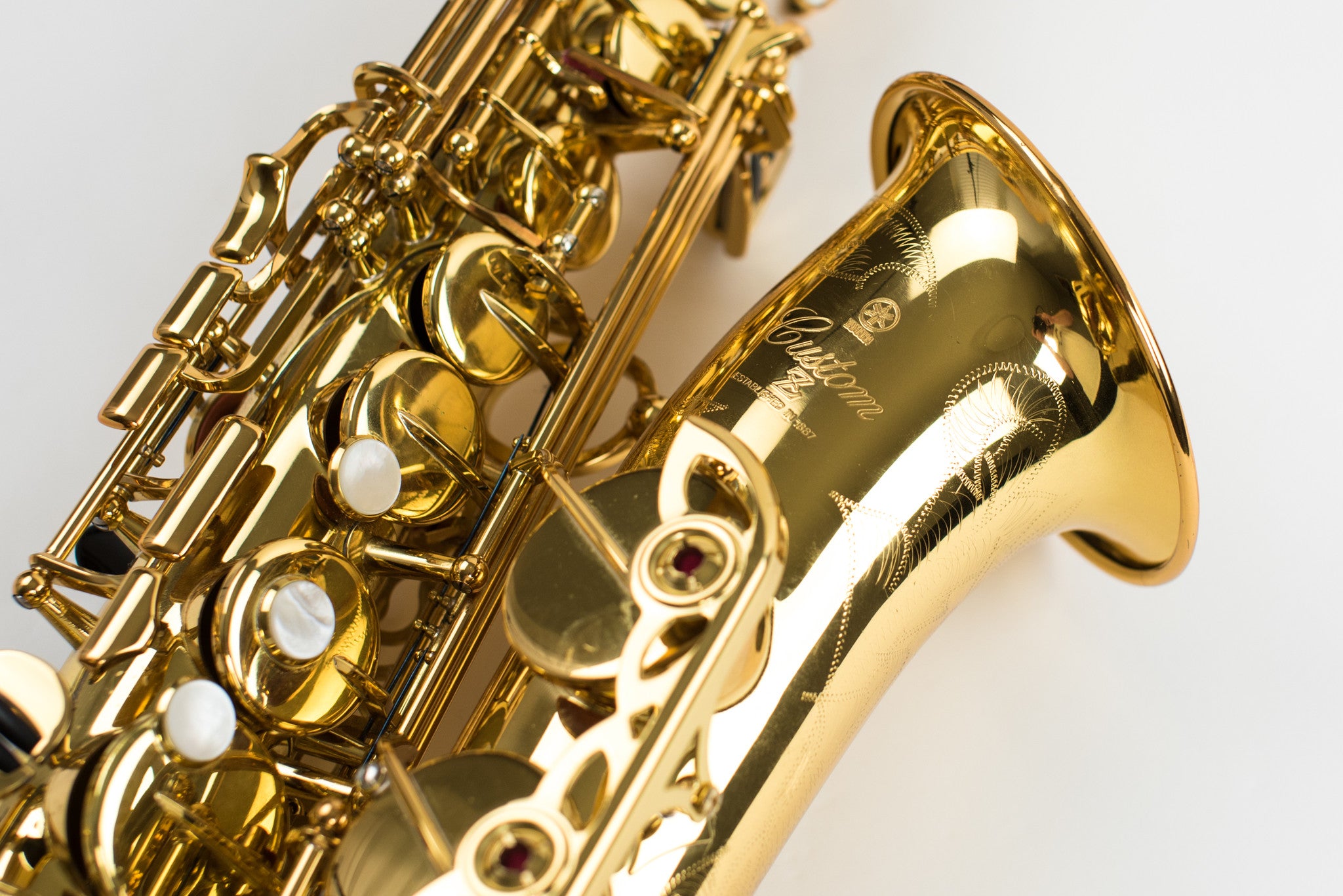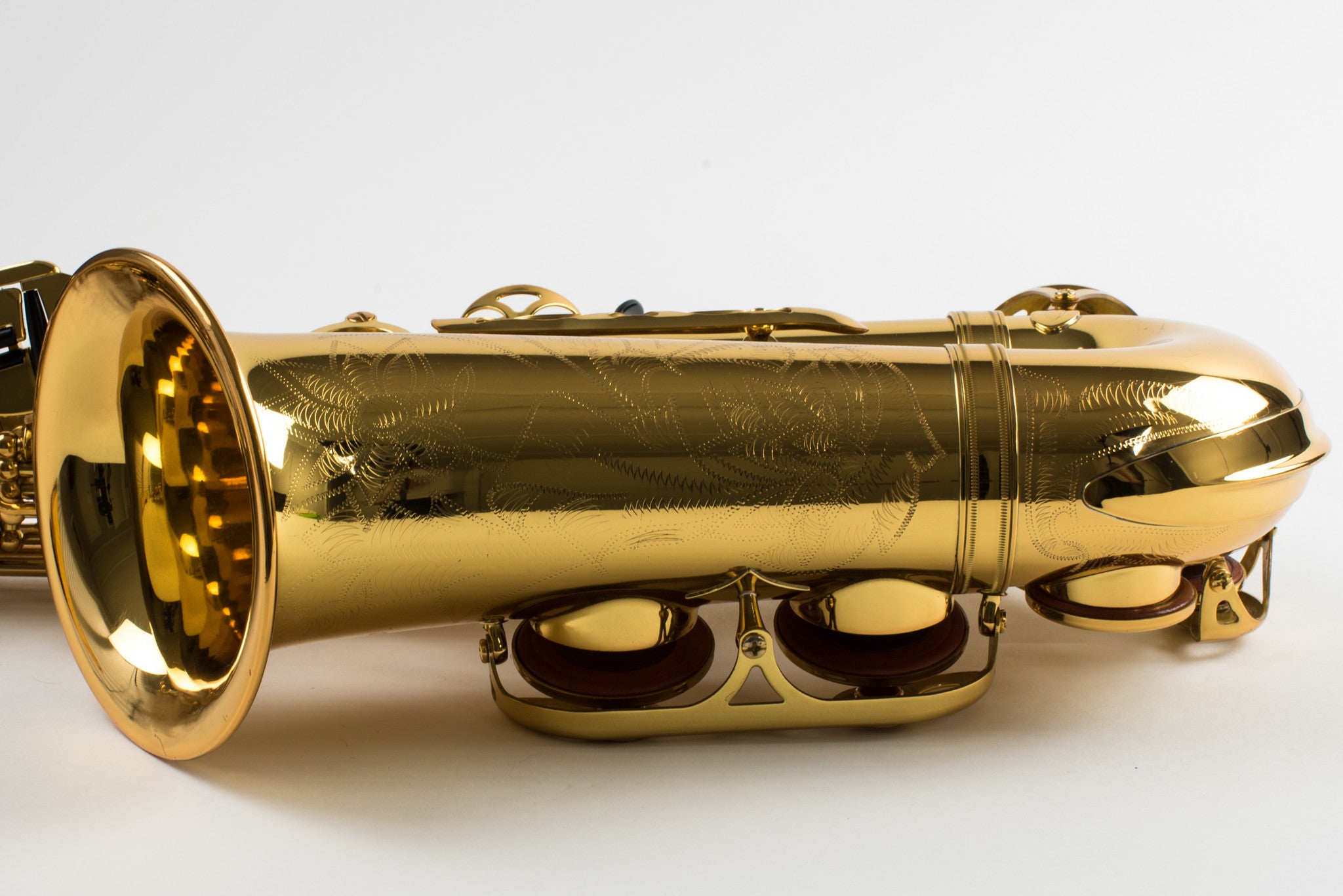 Yamaha Custom 82Z Alto Saxophone
Yamaha Custom 82Z alto saxophone in near mint condition. The overall condition is excellent. It has the look and feel of an almost new horn. You can tell that it was played very little by the fact that all of the contact points are perfect and without tarnish. The only blemish is on the end of the bell which looks like there was some minor dent work performed. Otherwise, as the pictures can attest, this is a very clean horn. 
The horn comes in the original case which is in excellent condition.
The 82Z is a world class horn and Yamaha's top of the line professional model. These play wonderfully, and are a good bridge between a vintage jazz sound with a modern mechanism.

This horn is in perfect playing condition and will need nothing from the new owner. It was just serviced, so plays effortlessly from low Bb to high F# and beyond.