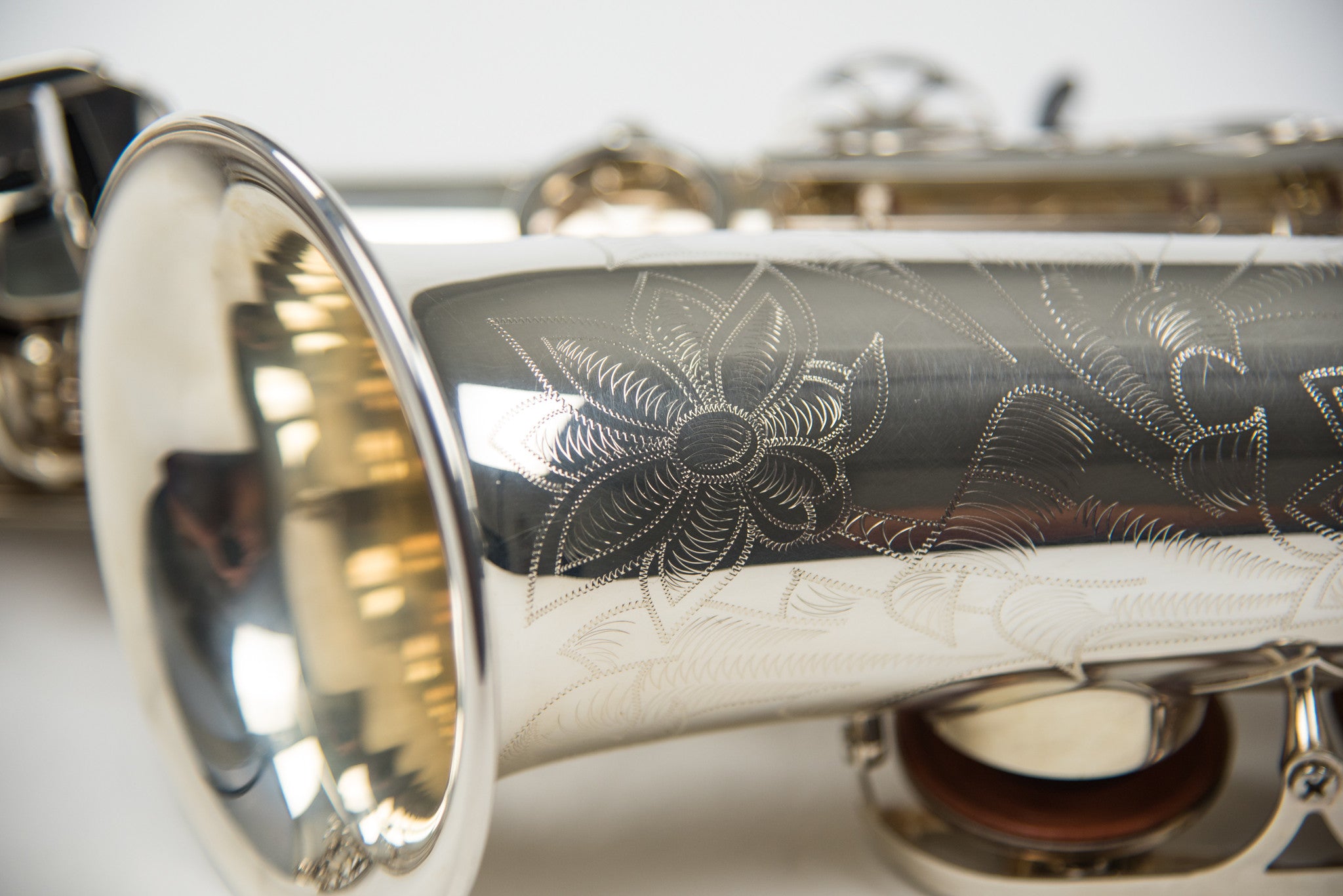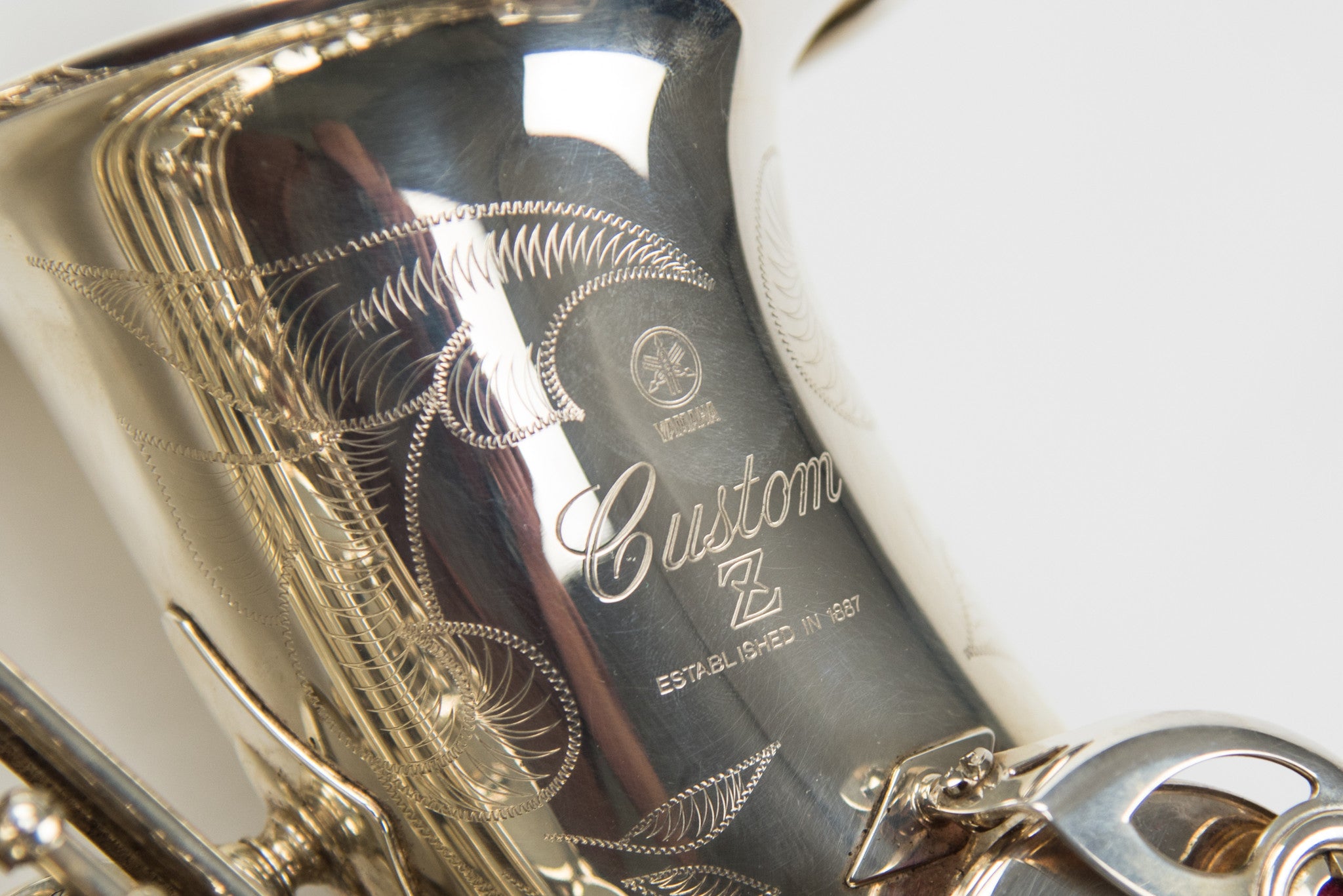 Yamaha Custom 82Z Alto Saxophone, Silver, D-Series, Near Mint!
Yamaha Custom YAS-82ZS alto saxophone with a silver finish. Here is a very recent Yamaha Custom saxophone with a D-series s/n prefix, meaning it's approximately 2-3 years old. The condition of this horn is like new. The pads have been used very little, and seal perfectly. Nothing needs to be done to this horn. 
This is a top of the line professional saxophone which Yamaha has marketed for the jazz market. In my opinion, these horns are worthy successors to the Mark VI. I have played many 82Z saxophones, and I really like how the silver finish plays. These tend to be a touch darker sounding than the other finishes. The result is still a bright leaning horn but with a tremendous, solid core to the sound that has some very nice roundness. The silver finish makes it a more versatile horn in various genres, as it is a bit easier to control the sound from getting too open and bright. For 82Z altos, this is a great flavor.