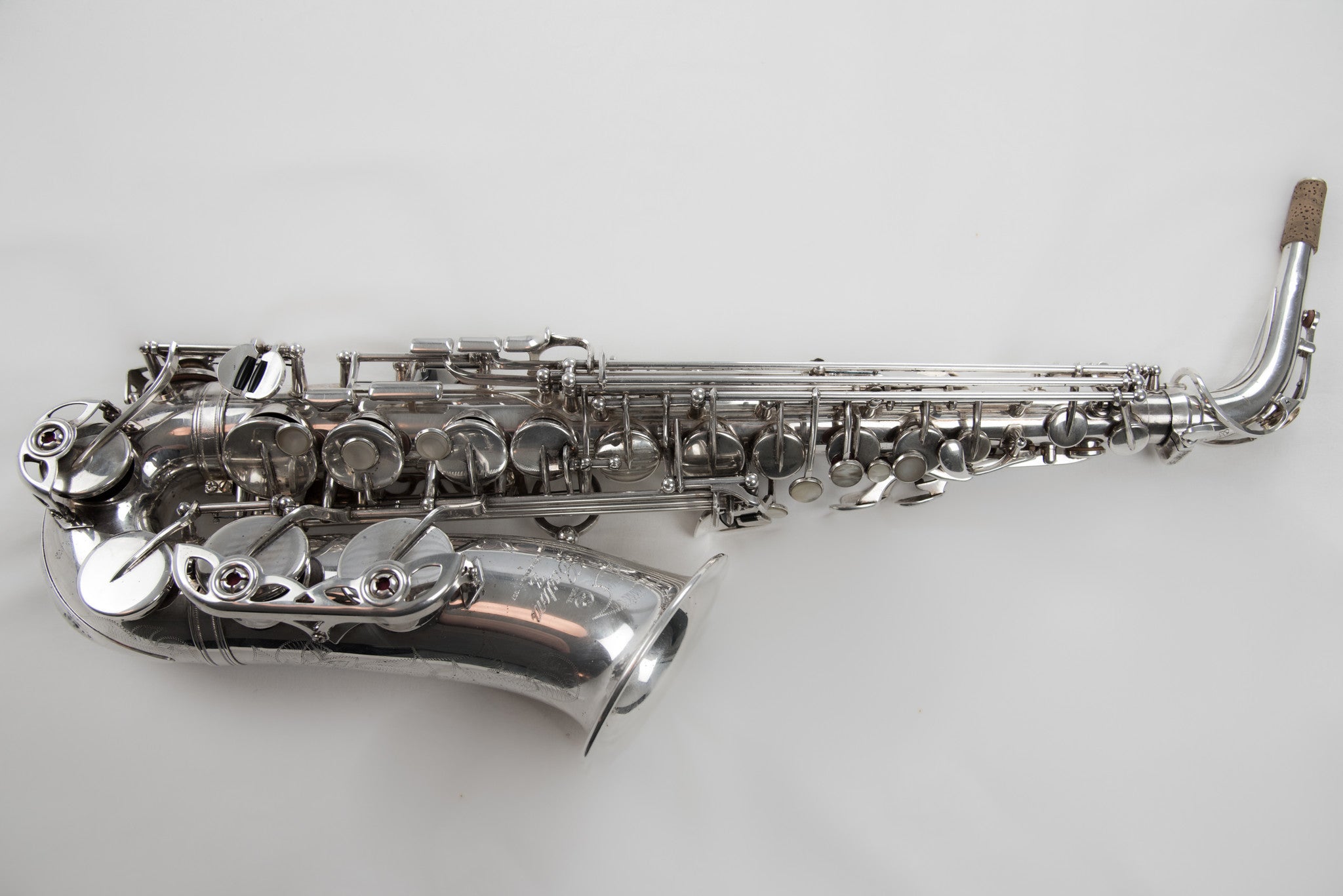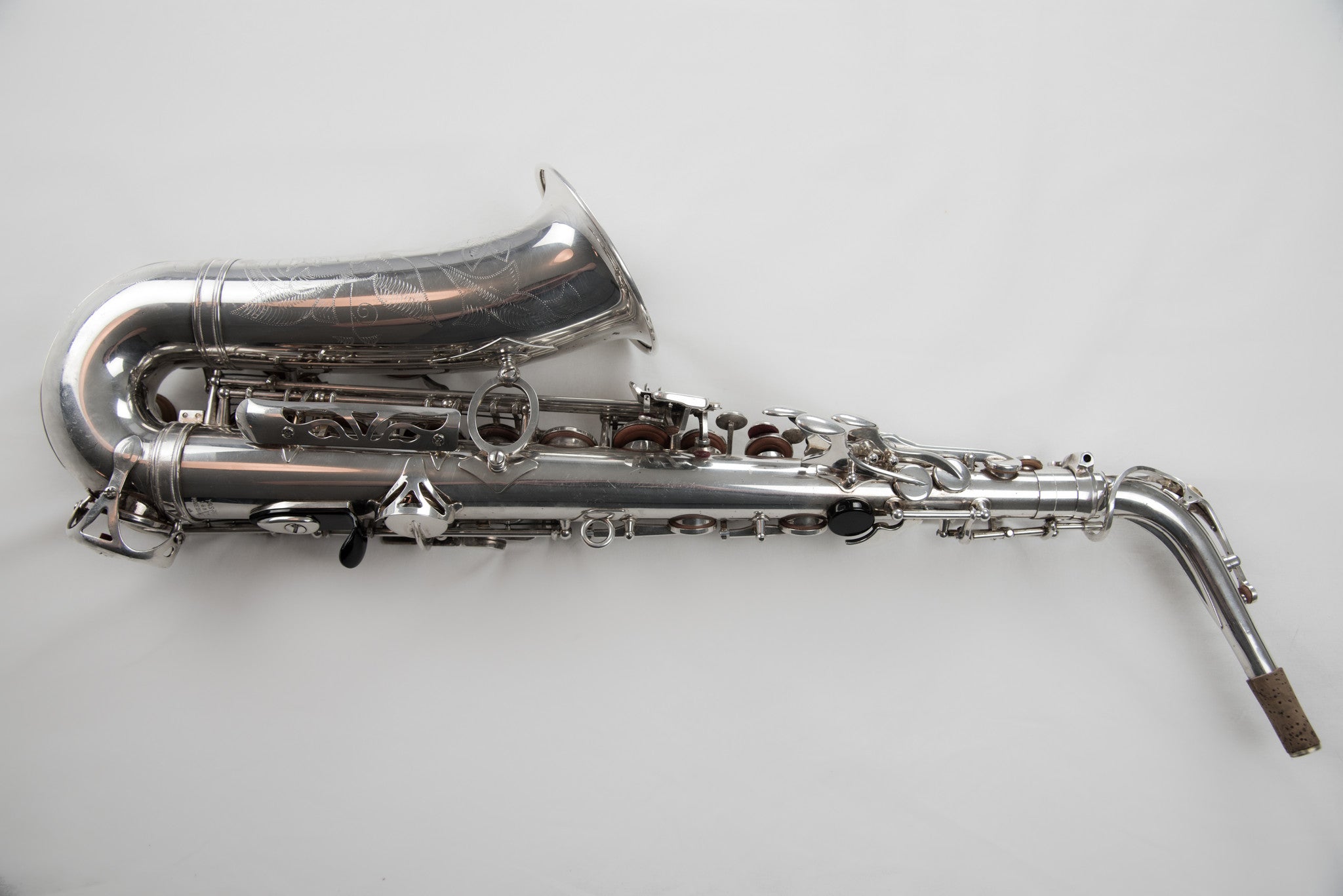 Yamaha Custom 82Z Alto Saxophone, Silver Plated
Yamaha Custom 82Z silver plated alto saxophone. This is Yamaha's top of the line professional saxophone with the original silver finish. The silver plating is an upgrade that costs an extra $350. Besides looking great, the silver plating adds extra warmth and projection to the tone. These are wonderful horns to play, and in my opinion a huge upgrade over the 62.

The horn was recently serviced by my tech who replaced a few pads. The others are sealing perfectly, and the sax can easily play low Bb to high F# and beyond. The sax comes in a Yamaha Custom case and includes a Yamaha Air Cell neck strap, Rovner ligature and cap, and a hard rubber mouthpiece.