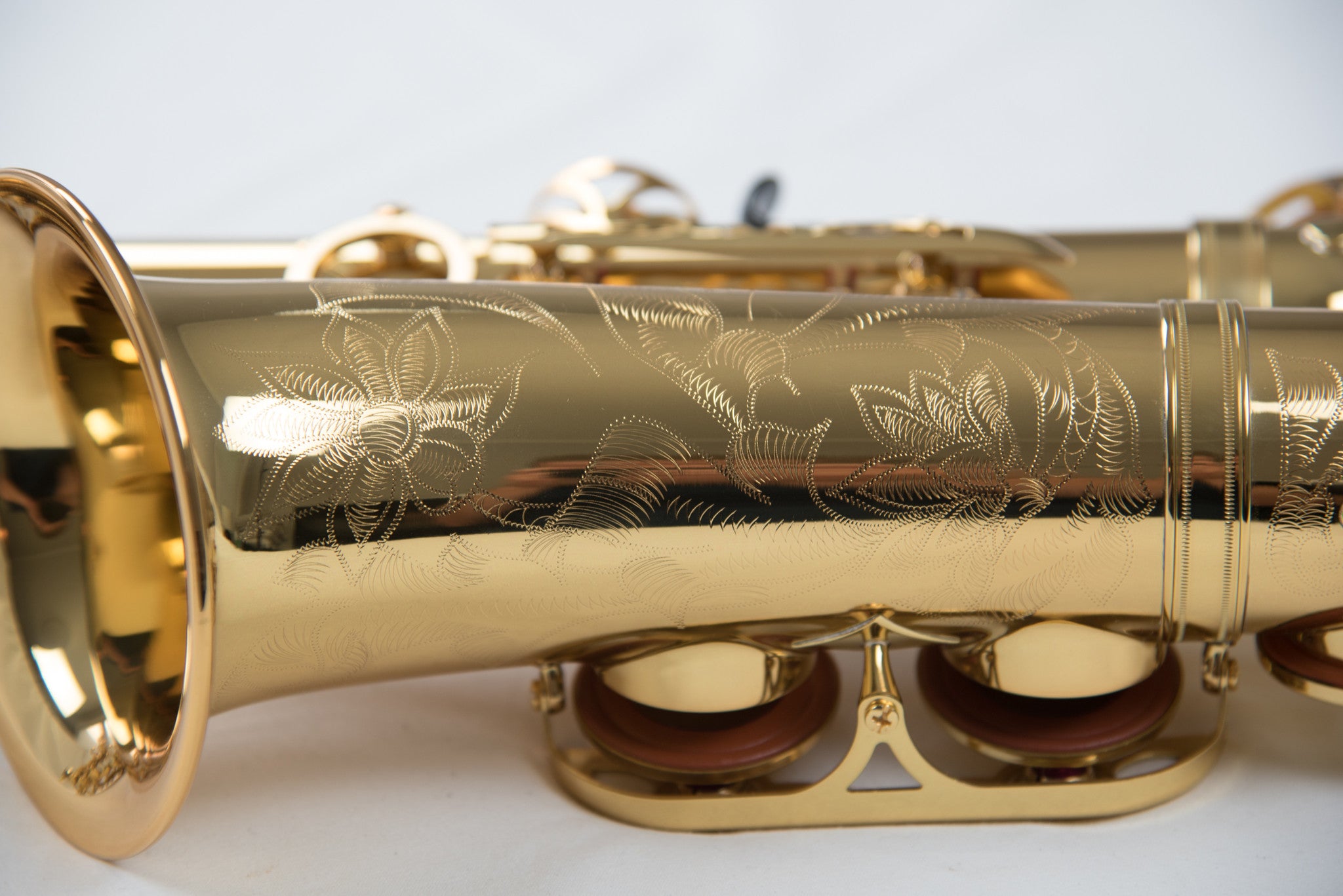 Yamaha Custom 82Z Alto Saxophone YAS-82Z NEAR MINT
Yamaha Custom 82Z alto saxophone YAS-82Z. This is a 2014 model horn, with the most recent "D" serial number prefix.  The original owner played it only a handful of times, and it is in nearly perfect playing and cosmetic shape.  It's hard to see any flaw on this horn, but if you look closely, you can see a couple minor imperfections in the bow. Otherwise, it's in totally new condition.  
The horn seals perfectly and won't need any repair work for years.