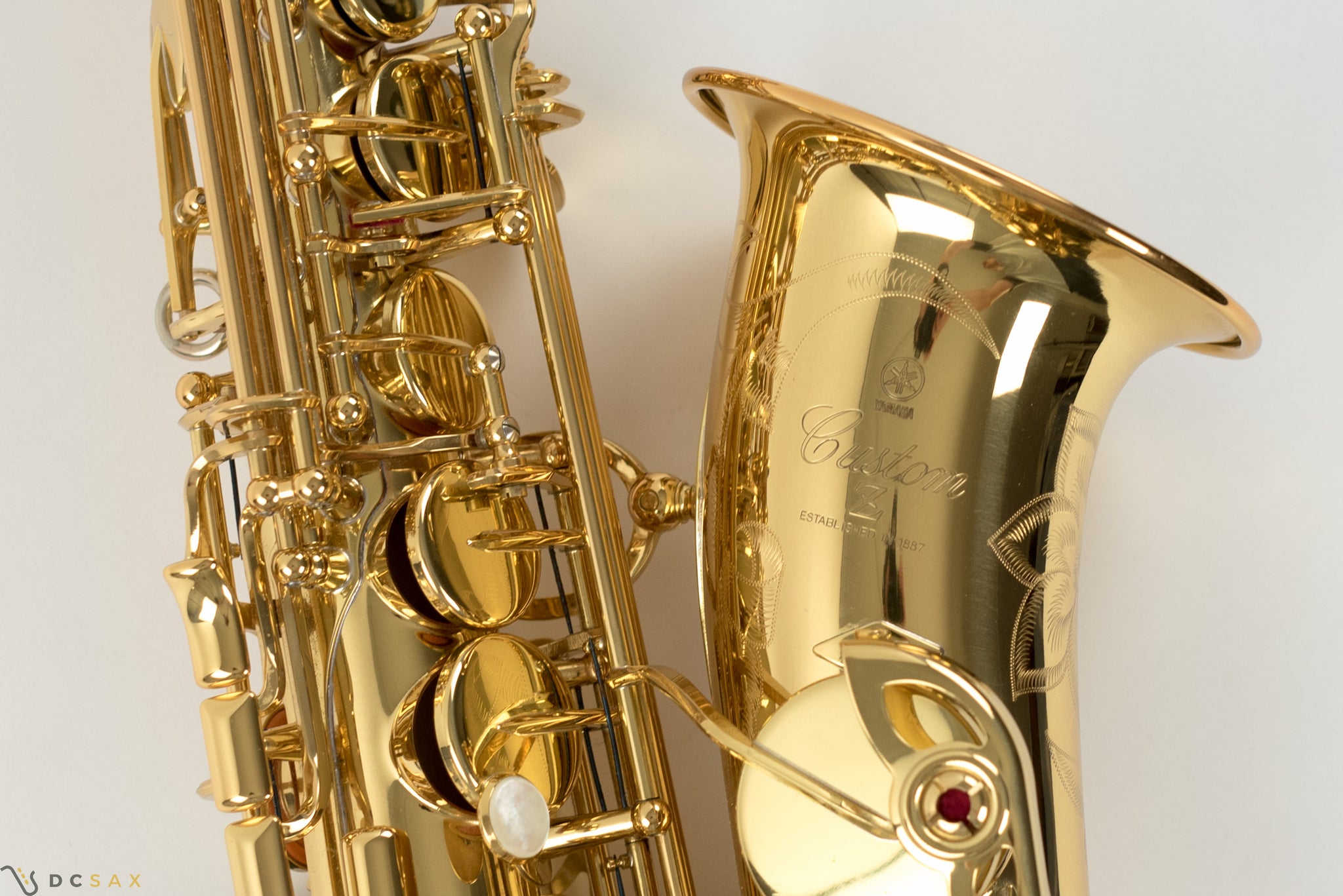 Yamaha Custom 82Zii Alto Saxophone, YAS-82Zii, 82Z
Yamaha Custom 82Zii alto saxophone in near mint condition. Yamaha took an already amazing saxophone in the 82Z and made it better with the introduction of the 82Zii. There are several refinements to this model that make a significant difference in how this horn sounds and responds. The 82Zii has metal resonators, a V1 neck, and a 1-piece bell, among other improvements. 
The sax is in excellent overall condition. The pads seal perfectly, and the action still feels brand new. There was a minor repair performed to fix the bell flare that got slightly bent down. Otherwise, it's nearly flawless.  This is a great looking and playing horn.
This horn definitely feels like an upgrade to the 82Z. The sax has a bit better projection than the previous model, and the sound feels slightly more energetic and a bit less muddled sounding. The technique may be improved a bit, but this could also be due to the fact that this horn has barely been played. All in all, this is a pretty incredible horn, especially for the price.