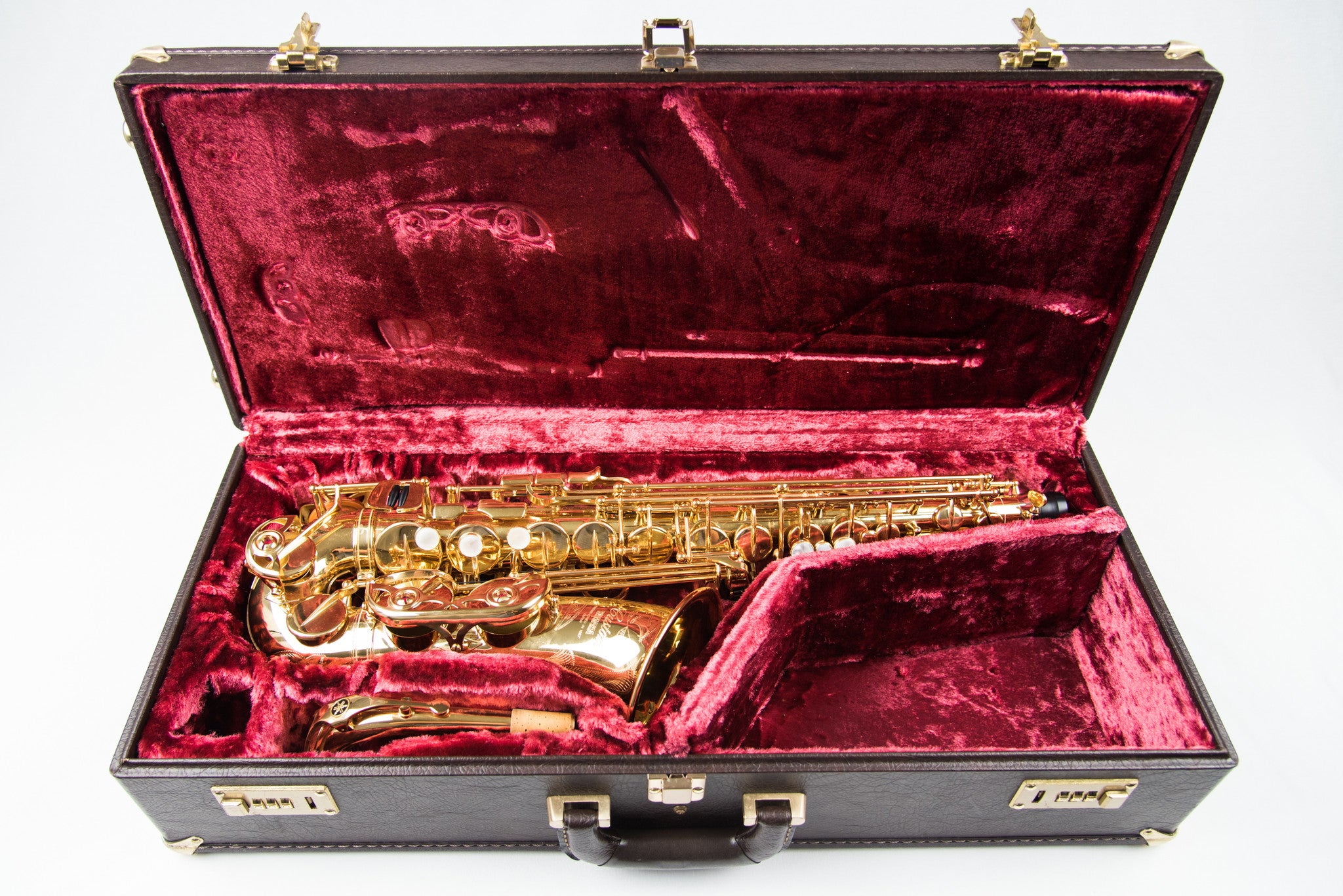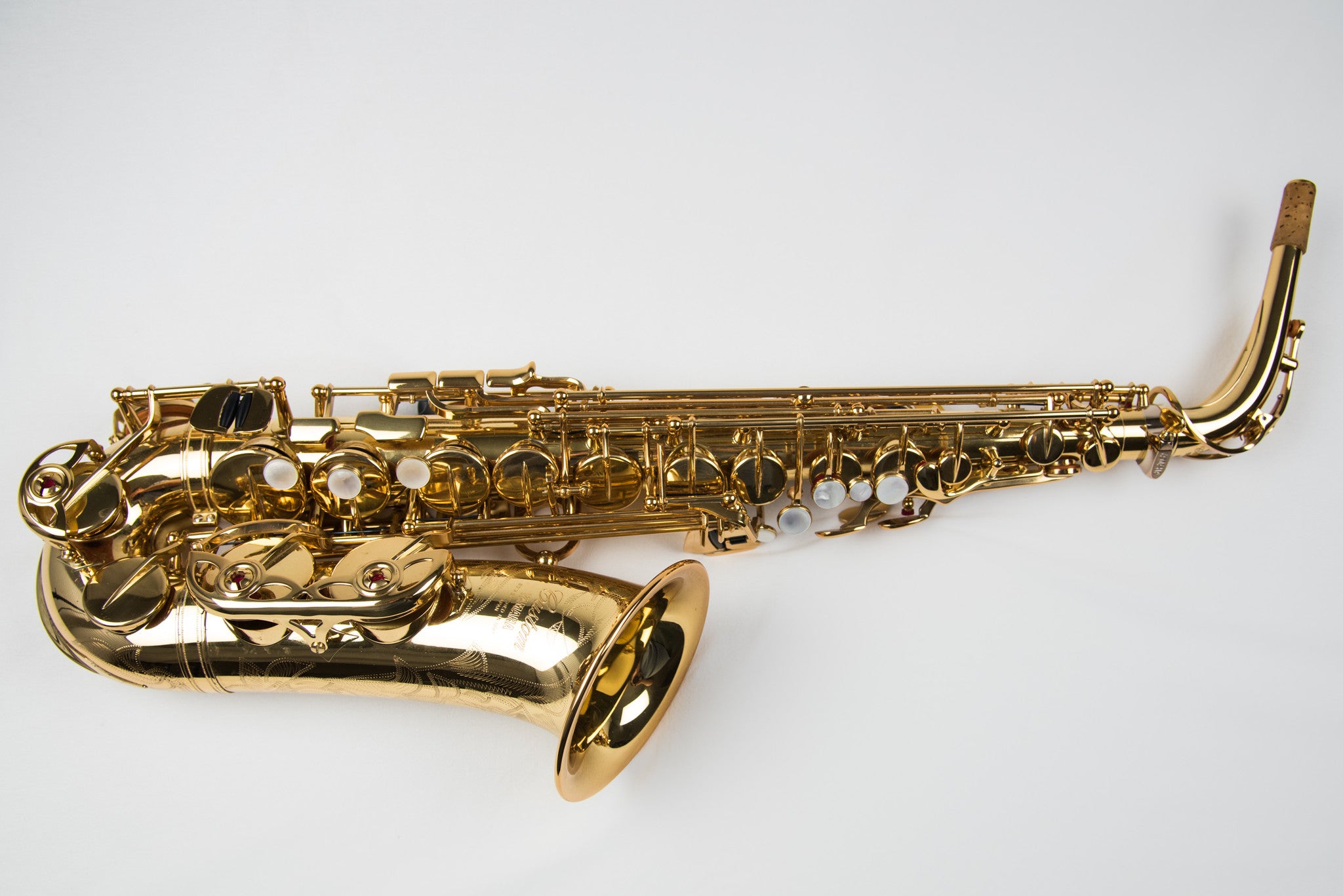 Yamaha Custom 875 Alto Saxophone Mint Condition!
Yamaha YAS-875 alto saxophone in nearly mint condition. There is not a scratch or dent on this sax. The pads are still in like new condition, and seal perfectly. The action feels as good as if it were never played before.
This is a top of the line professional saxophone that was made by Yamaha in the mid 1990's. Yamaha slightly refreshed this model about 12 years ago with the 875EX, but they are remarkably similar horns. To me, the older 875's have a slightly broader, darker sound than the EX model. However, both of these models are world class horns. 
The sax comes in the original case that has a combo lock. The left latch works perfectly, but the right latch is not perfect. It can close and open, but it may need the help of an expert to be 100% functional.