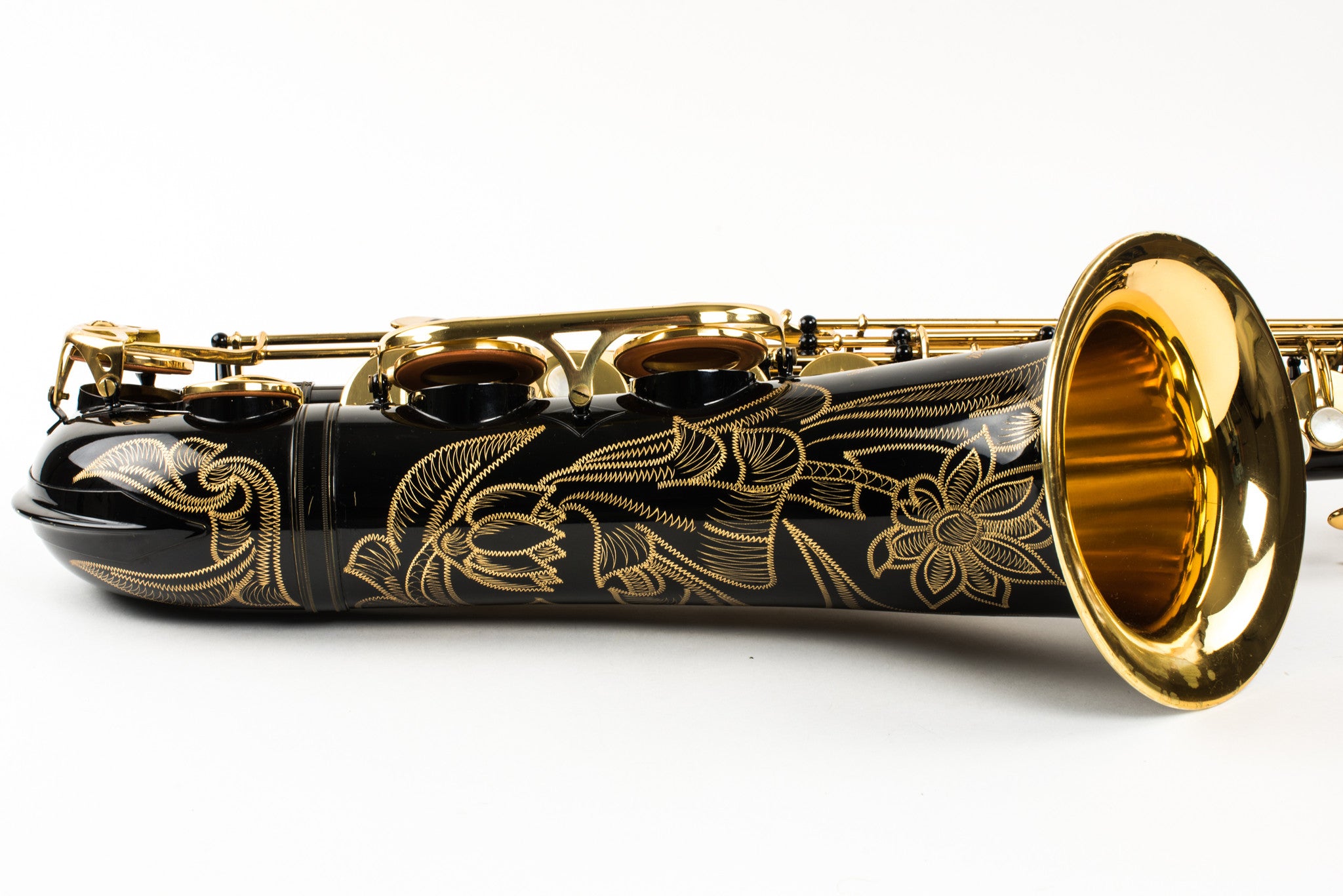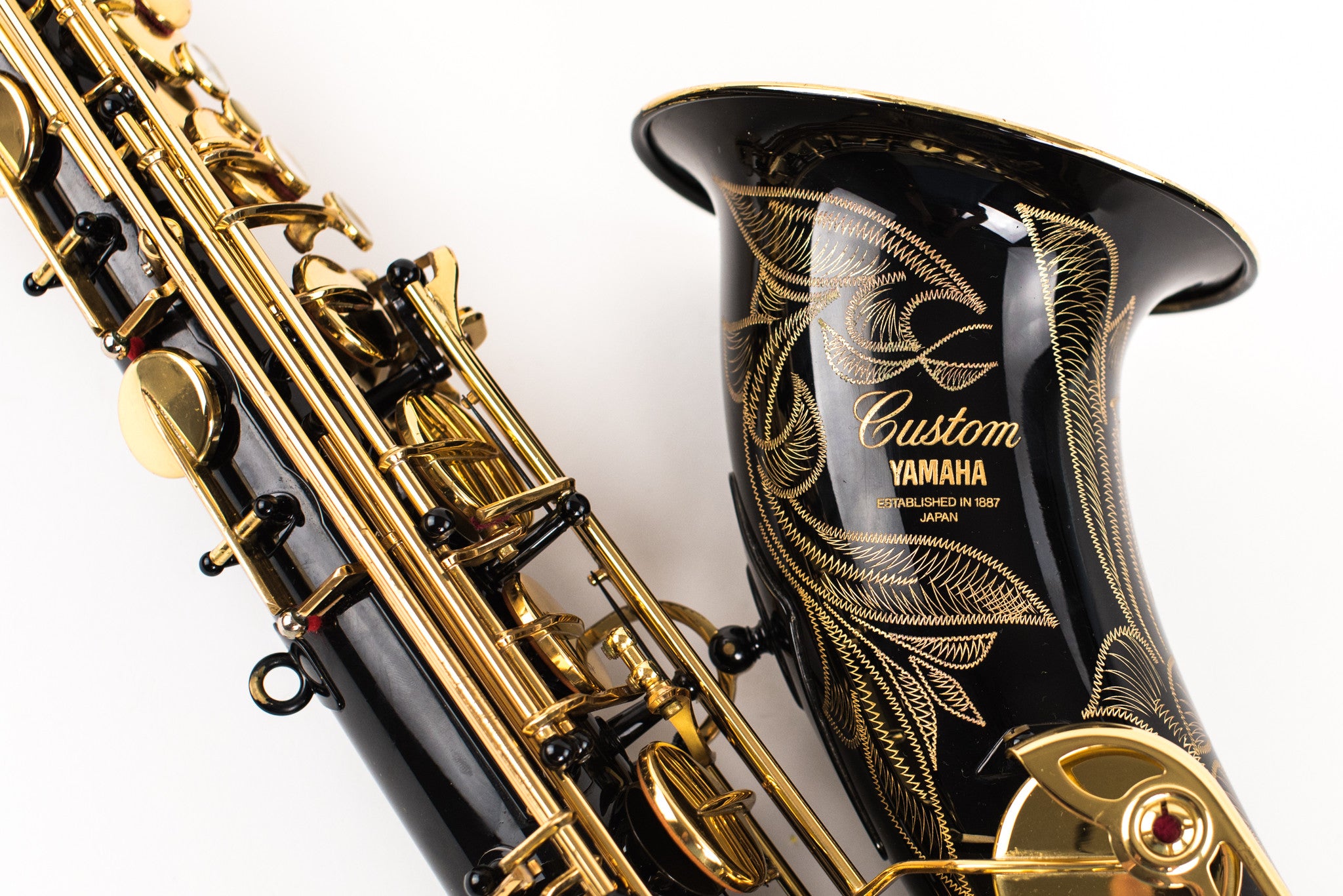 Yamaha Custom 875 Black Lacquer Tenor Saxophone
Yamaha Custom 875 black lacquer tenor saxophone. This is a top of the line professional horn which was made by Yamaha in the mid 1990's. These are excellent all around horns for a variety of different genres. The tone on this horn reminds me of an 82Z but with a bit more tonal spread and depth. The horn speaks incredibly well and is very fun and engaging. 
There have been some dents removed here and there including a couple dings on the neck and bell. You can see on the lip of the bell where some lacquer has come off, possibly due to a dent. However, my repairman has addressed these issues, and the horn is now all straight. He replaced 6 pads and adjusted the other pads, so it seals perfectly now.