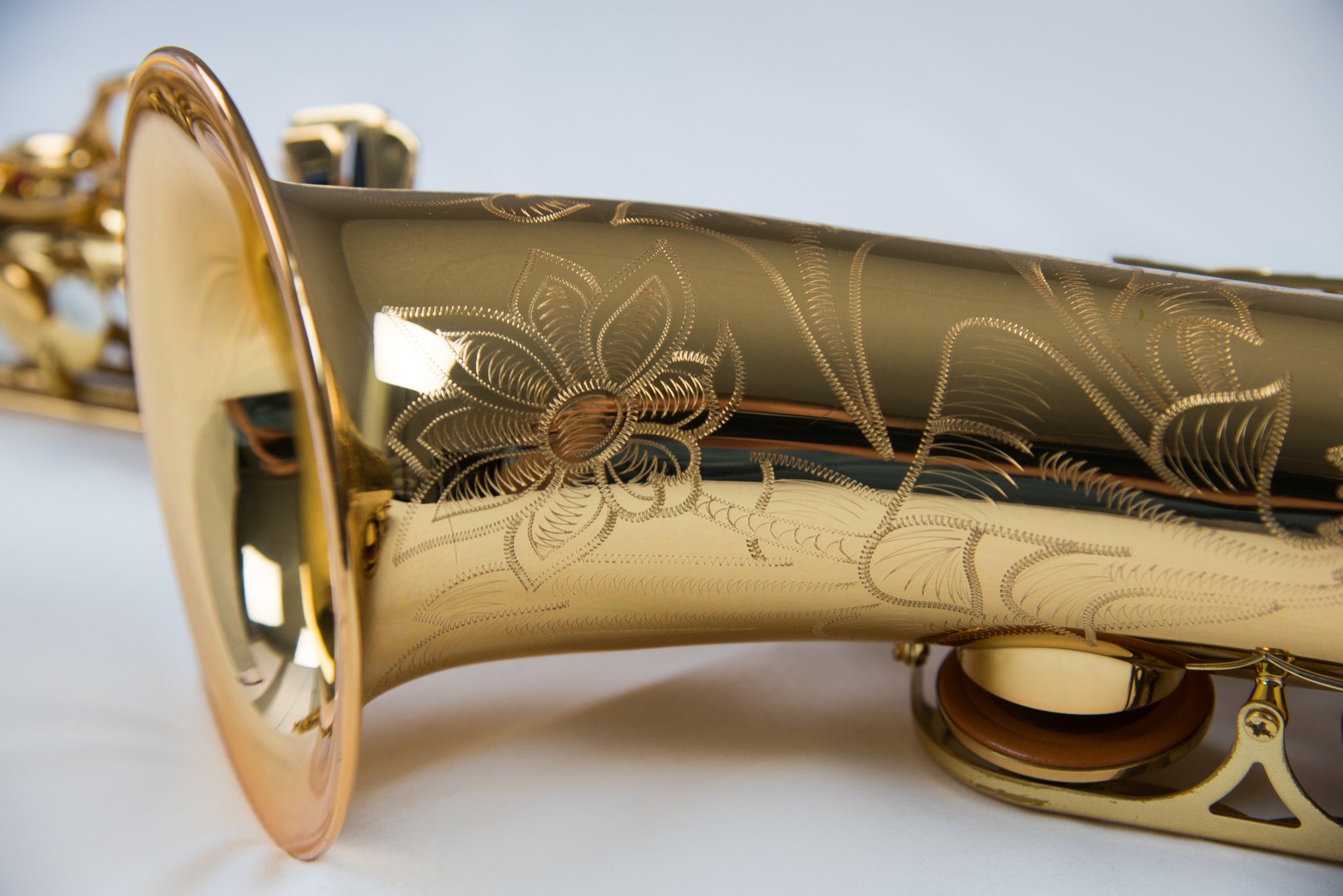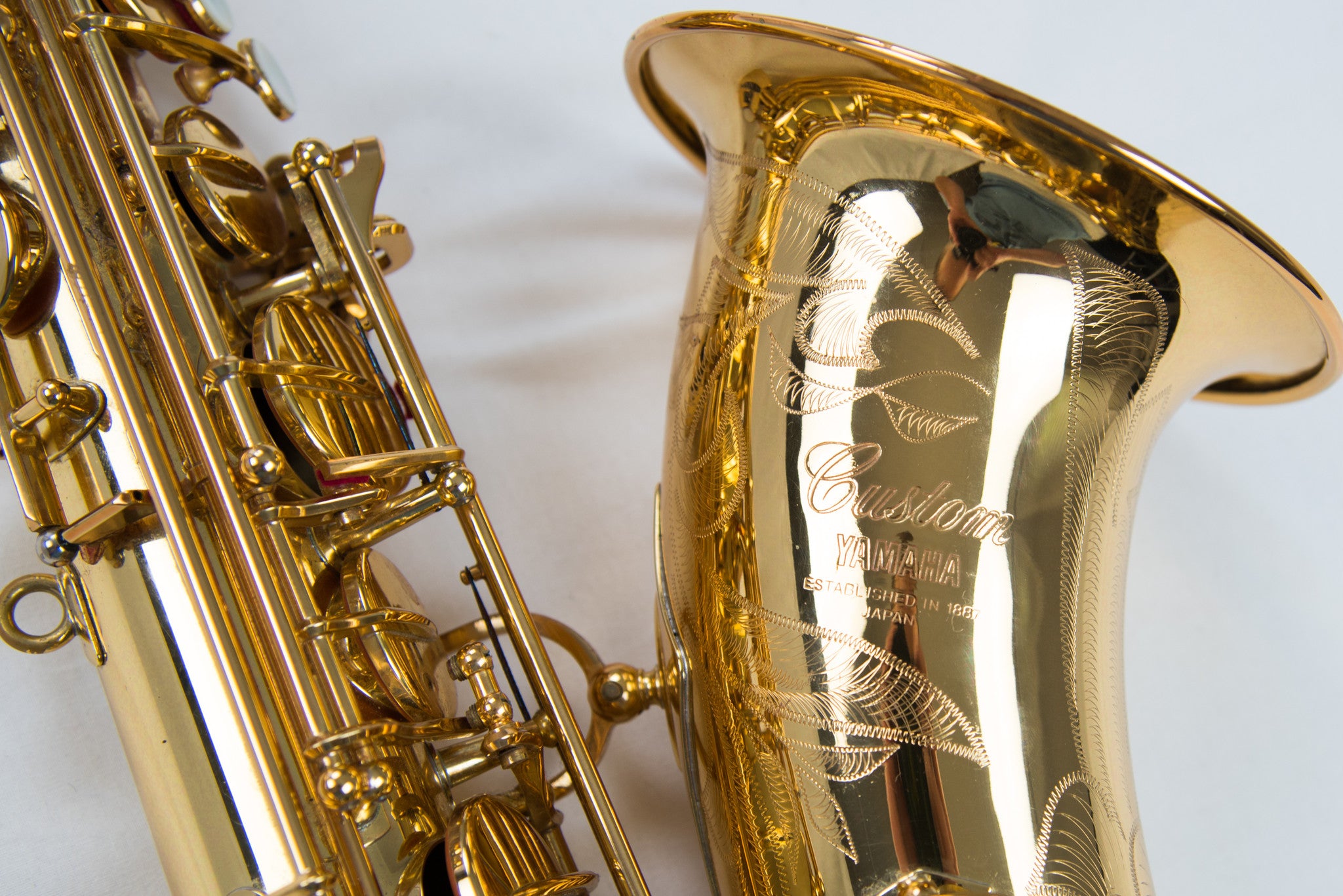 Yamaha Custom 875 Tenor Saxophone YTS-875
Yamaha Custom YTS-875. This horn was made in approximately 2001 and has been regularly played and maintained since then. The horn is in very good physical and mechanical shape.  It was just serviced in May 2015, so all pads are sealing perfectly. Cosmetically, it is in good shape for its age.  There are some scratches mainly around the bow, bell, octave key and neck, but they are from honest playing and not a result of any sort of trauma.  The engraving is stunning on this horn, with additional detail that you don't see on the more modern horns.
I prefer the 875 to the 875EX on tenor, because they seem to have a bit more punch to the sound than the EX.  It's a very pleasing horn to play, with a sound reminiscent to a nice Mark VI tenor.  This makes sense, since Yamaha used that iconic model as inspiration with their professional lineup.  However, you get Yamaha's world class action, which is second to none.
This is a world class horn, which for the money, is one of the very best buys in the marketplace today.