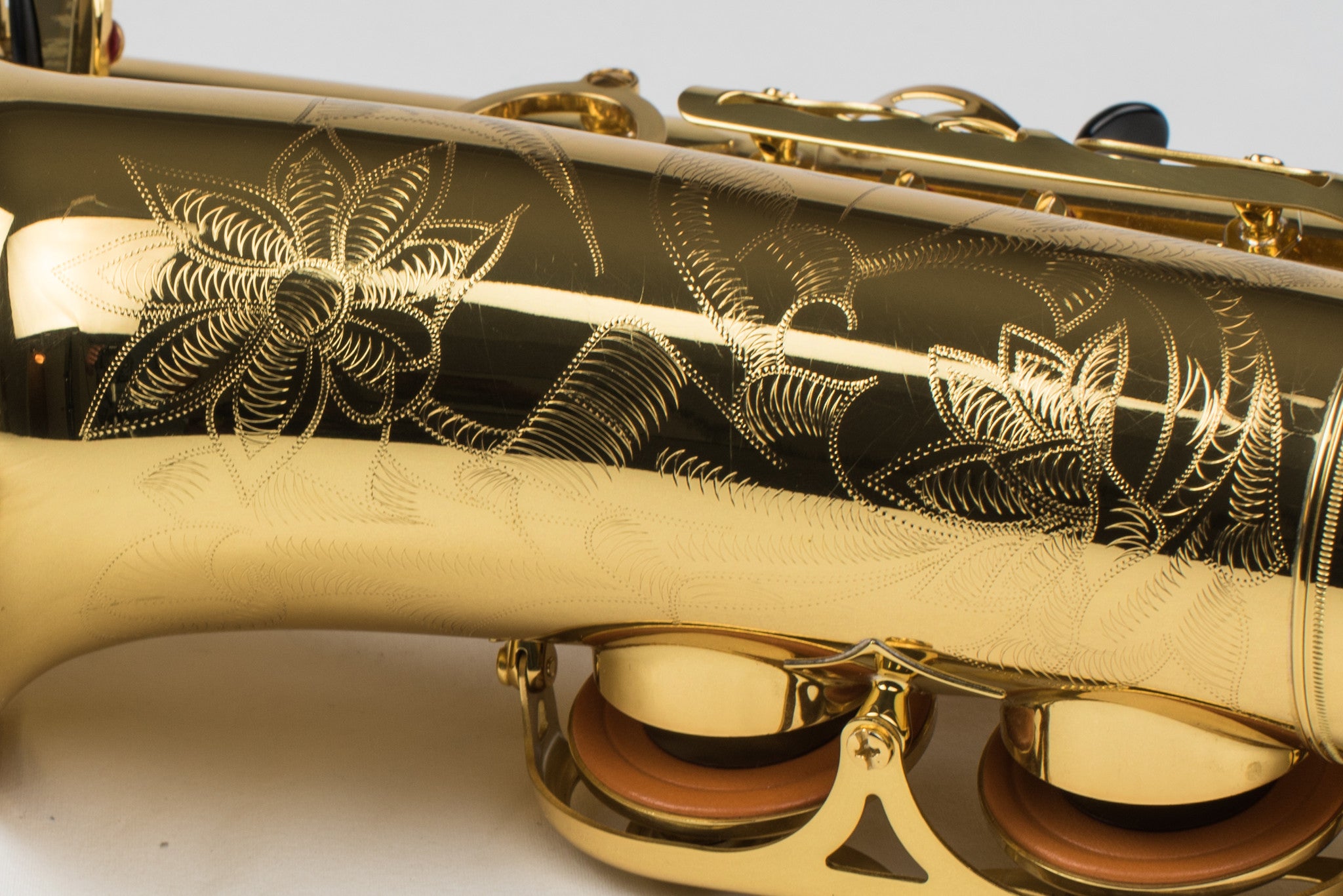 Yamaha Custom 875EX Alto Saxophone
Yamaha Custom 875ex alto saxophone. This is the very best alto saxophone Yamaha makes, and they are incredible horns. I play on the same model for most of my alto work, and I wouldn't trade it for anything.
This horn is a recent version, with the "D" s/n prefix, making it about 1-2 years old. The horn was just serviced, so all pads are sealing perfectly. The physical condition is excellent, which is not surprising since it's so new. The action is fast and quiet, and the horn speaks effortlessly down to low Bb.