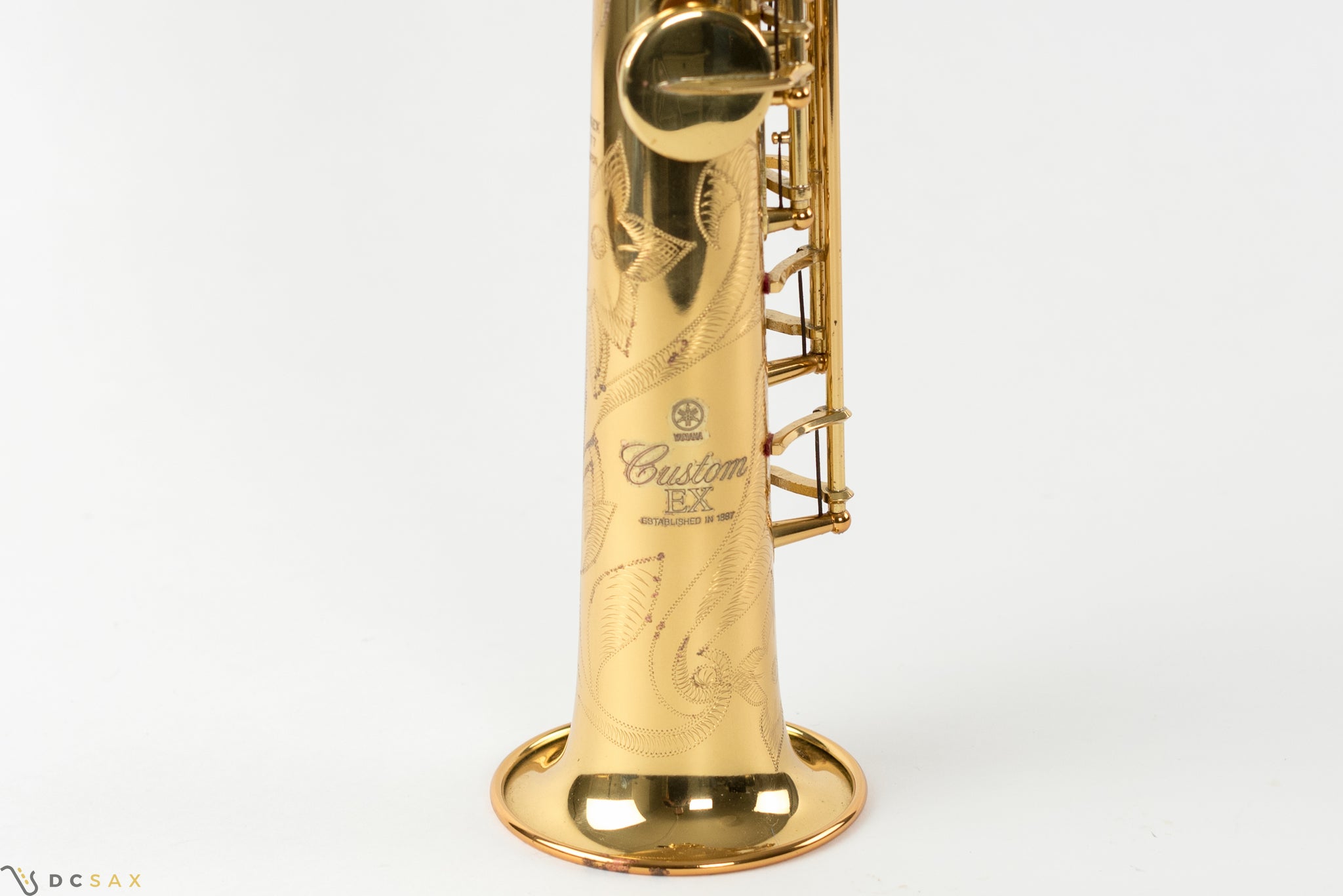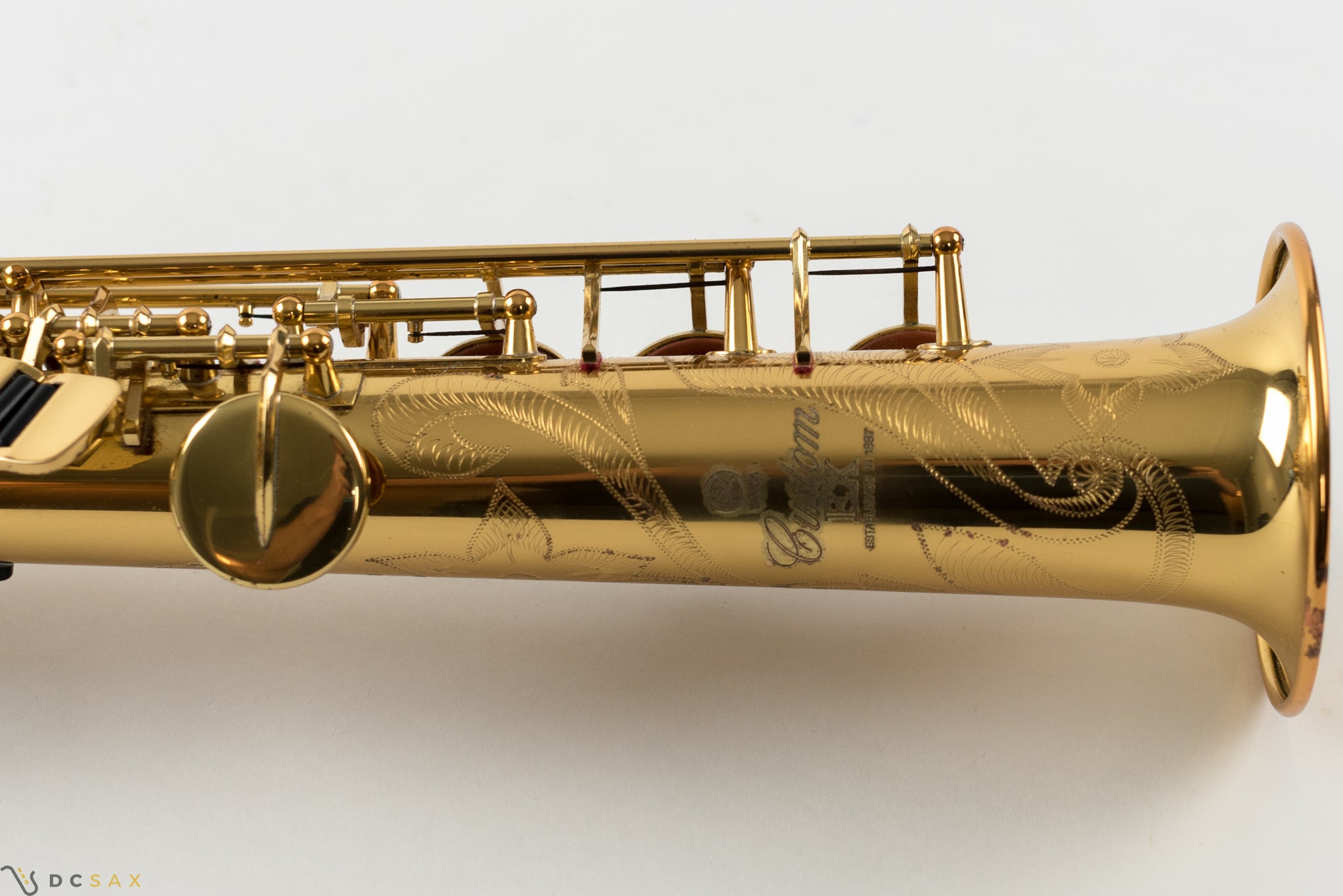 Yamaha Custom 875EX Soprano Saxophone
Yamaha Custom 875EX soprano saxophone with a range to high F#. This model is widely considered the best or one of the best models of soprano saxophone being made today. I play on the same model professionally and wouldn't trade it for anything. 
I like this model for many reasons, but one of them is the ease of playing that I don't find in other models. For one thing, Yamaha perfected the ergonomics with this sax. It's very easy and comfortable to play, and the way it sits in your hands is very similar to an alto. The sound is quite rich and beautiful, and the low range comes out with remarkable ease. With this model, I think there's less of a learning curve on how to play the soprano well. 
This sax was just serviced by my repairman prior to sale. The pads are sealing well and the sax plays very well through its entire range.