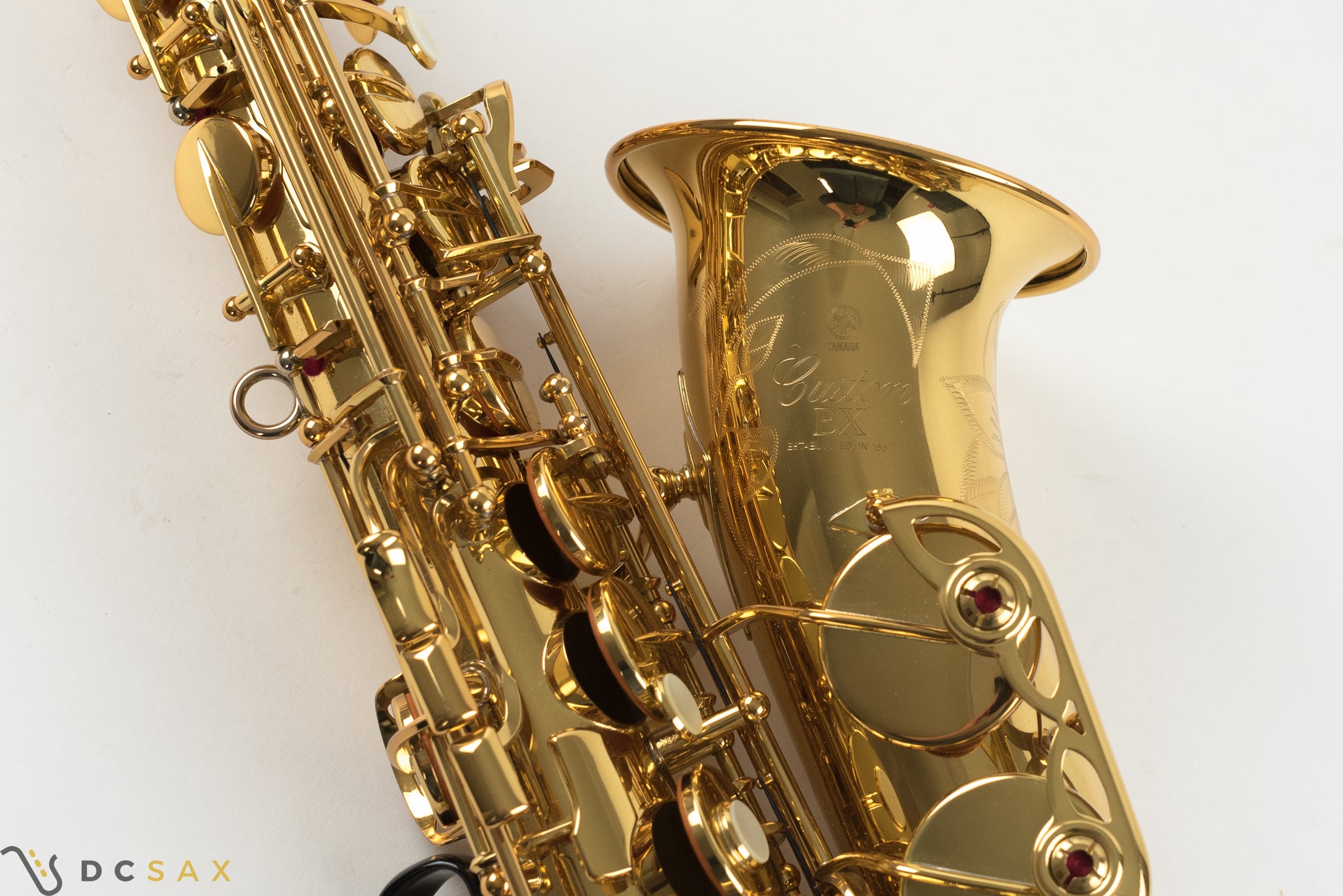 Yamaha Custom 875EXii Alto Saxophone
Yamaha Custom 875EXii alto saxophone. This is Yamaha's newest top of the line 875EX Custom alto saxophone. The horn just received a full setup from my repairman, and it arguably plays better than any new horn purchased directly from an online retailer. It's less than two years old, so still has the feel of a new horn.
I play on the same model professionally, and think this is the best saxophone made today. The sax produces a gorgeous sound from top to bottom, and the tone and response is incredibly even.