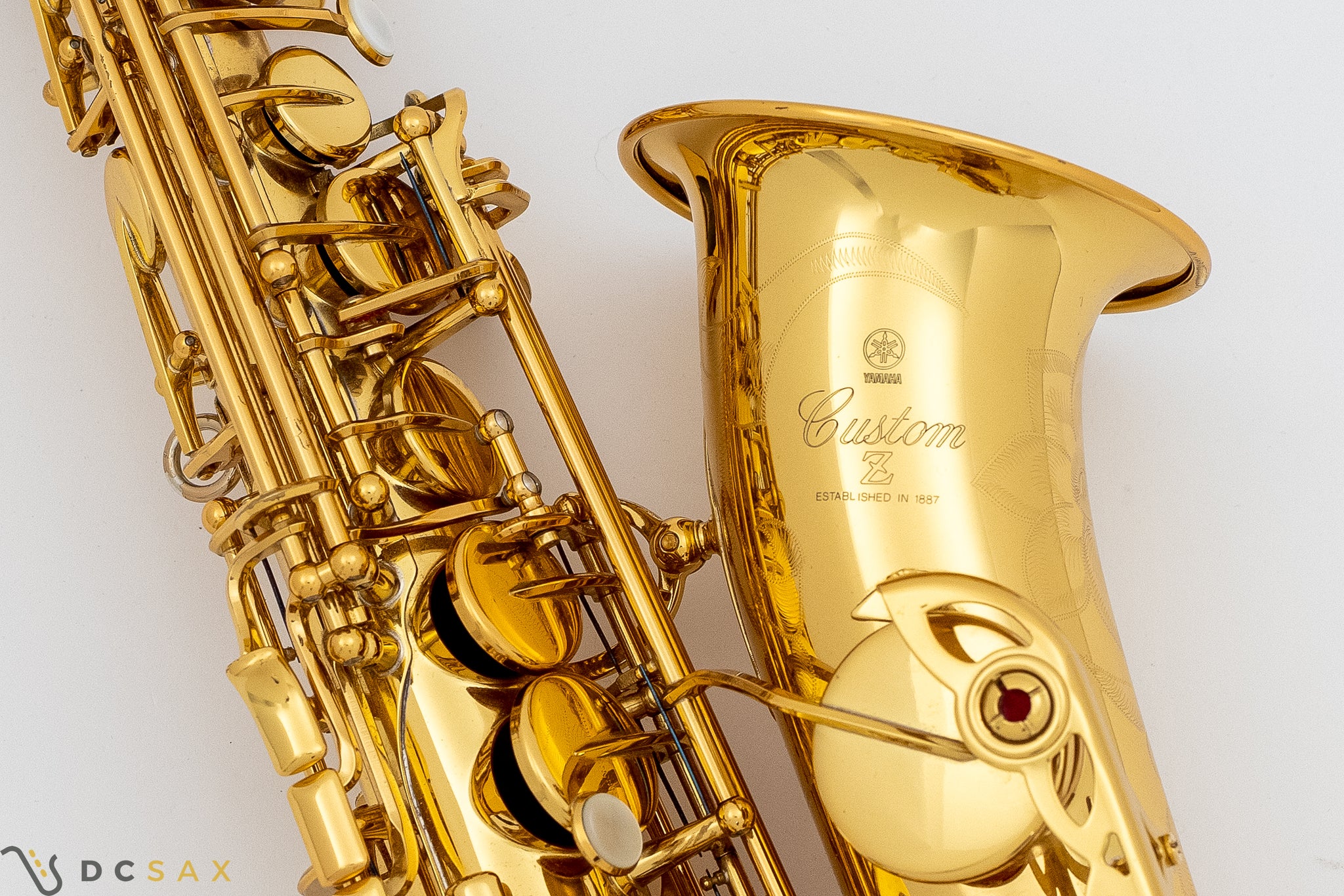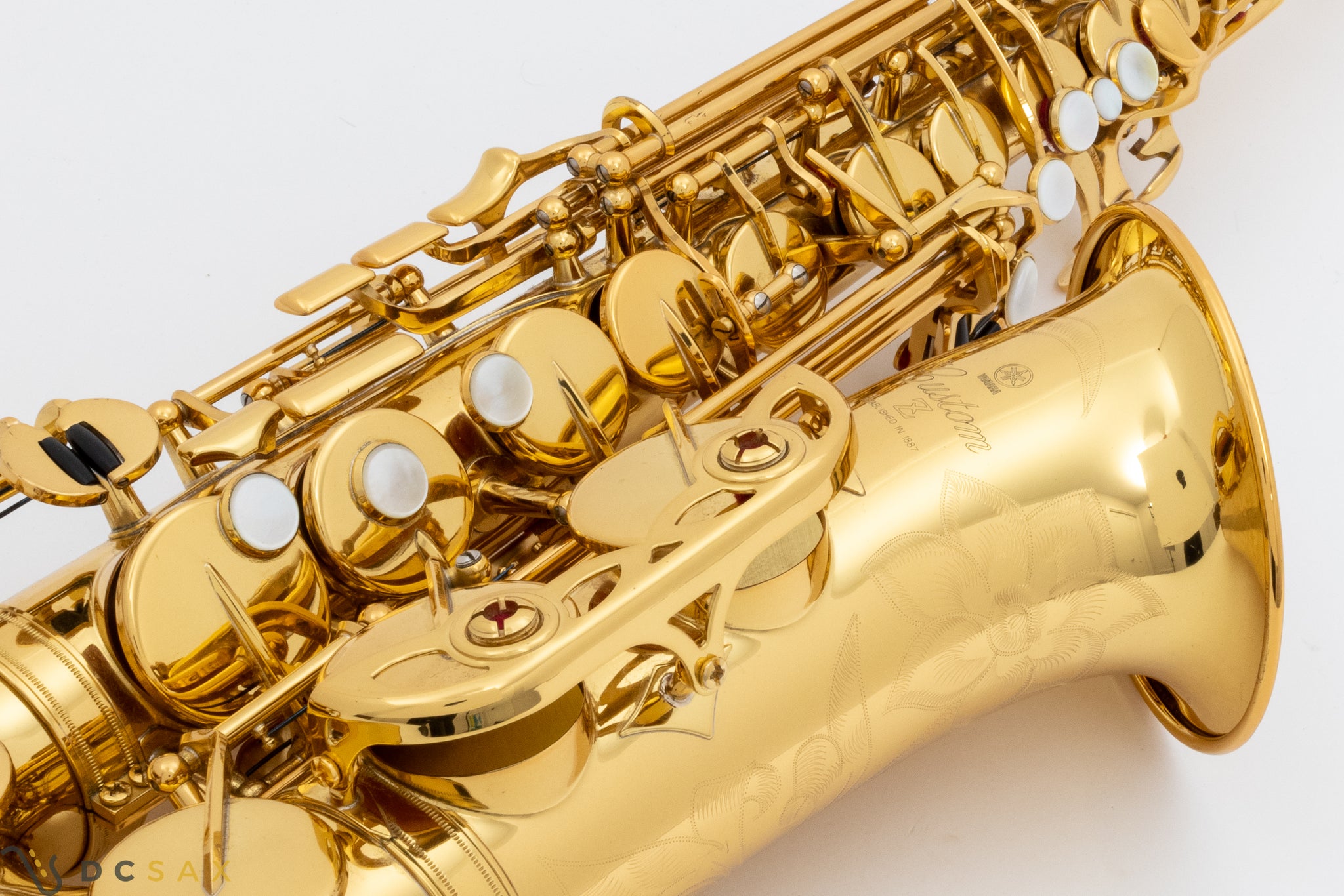 Yamaha Custom YAS-82Zii Alto Saxophone, Just Serviced
Yamaha Custom 82Zii alto saxophone, s/n D87498. This model is Yamaha's update to the original 82Z. Yamaha took an already amazing saxophone and made it better with the introduction of the 82Zii. There are several refinements to this model that make a significant difference in how this horn sounds and responds. The 82Zii has metal resonators, a V1 neck, and a 1-piece bell, among other improvements. 
The sax is in excellent overall condition. It was previously owned by a Philadelphia based pro who recently switched to a vintage setup. The pads are still in good condition with a lot of life left in them. My tech just serviced the horn, so the pads seal perfectly and it speaks well in all registers. 
This is a great playing 82Zii alto. There is great depth and projection to the sound. The altissimo pops out with ease and precision.