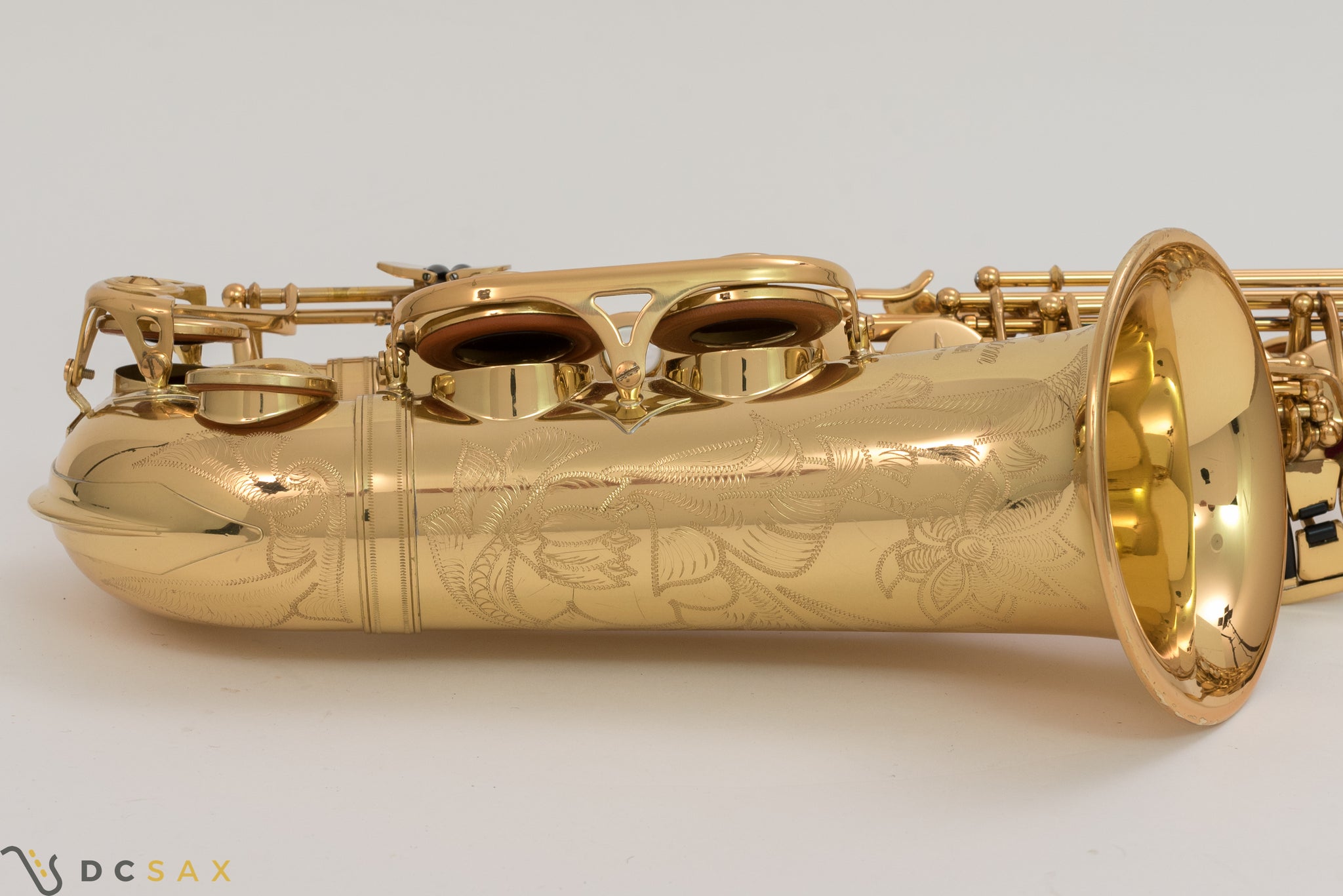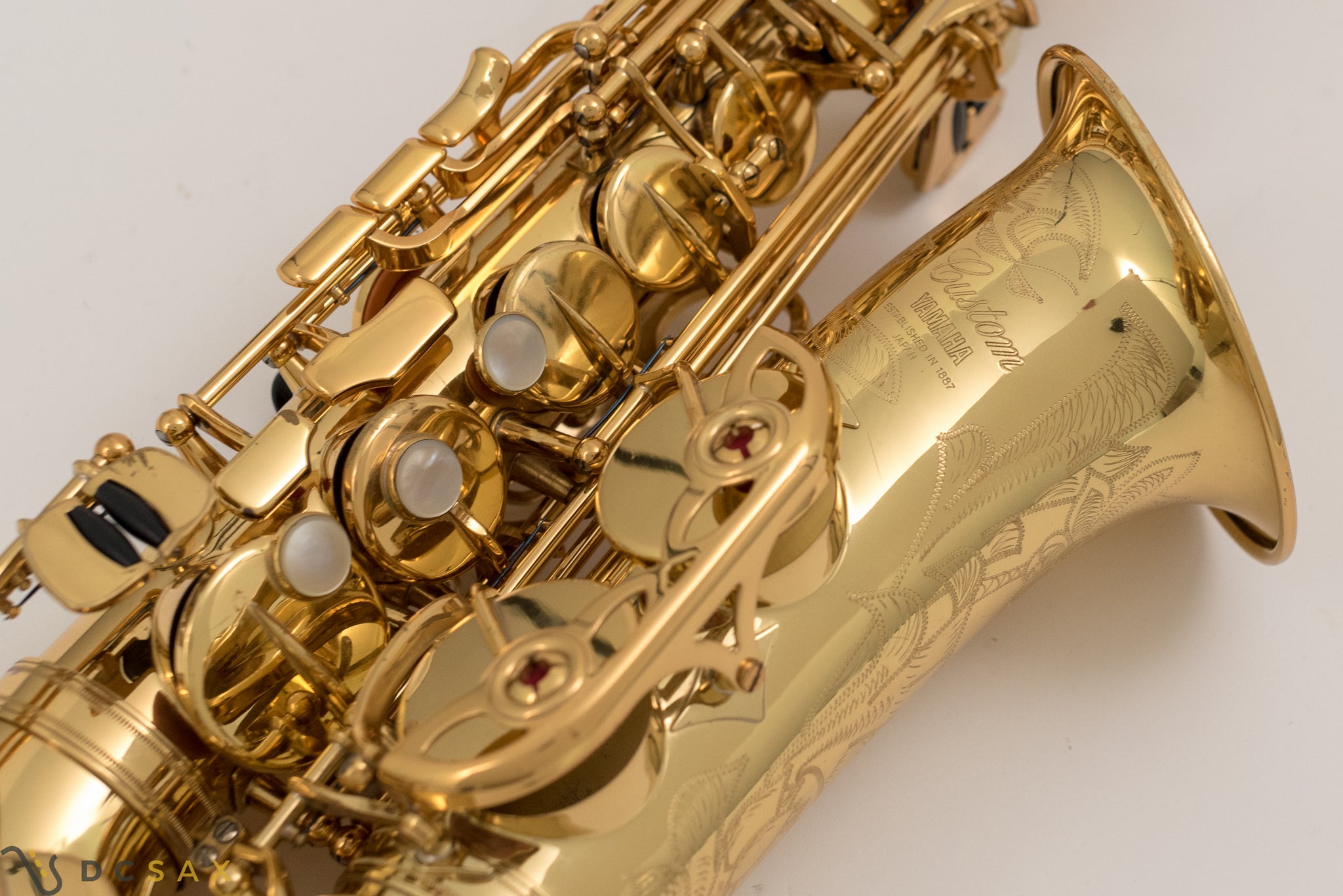 Yamaha Custom YAS-875 Alto Saxophone, Just Serviced, Video
Yamaha Custom YAS-875 alto saxophone, s/n 8397. This is Yamaha's top of the line saxophone, manufactured in the 1990's. This is the first professional model that I personally played on, and I have very fond memories of it. The sound is full, even and rich. It's a touch darker sounding than Yamaha's current 875EX and 875EXii horns, but still a world class horn. 
My tech serviced the horn prior to sale, while also cleaning the saxophone and mechanism. He replaced the neck cork, 6 key corks and 1 felt. The pads are likely original but are sealing very well. The sax comes in its original case, which is in good condition but missing the center latch. The sax is playing very well currently from top to bottom.