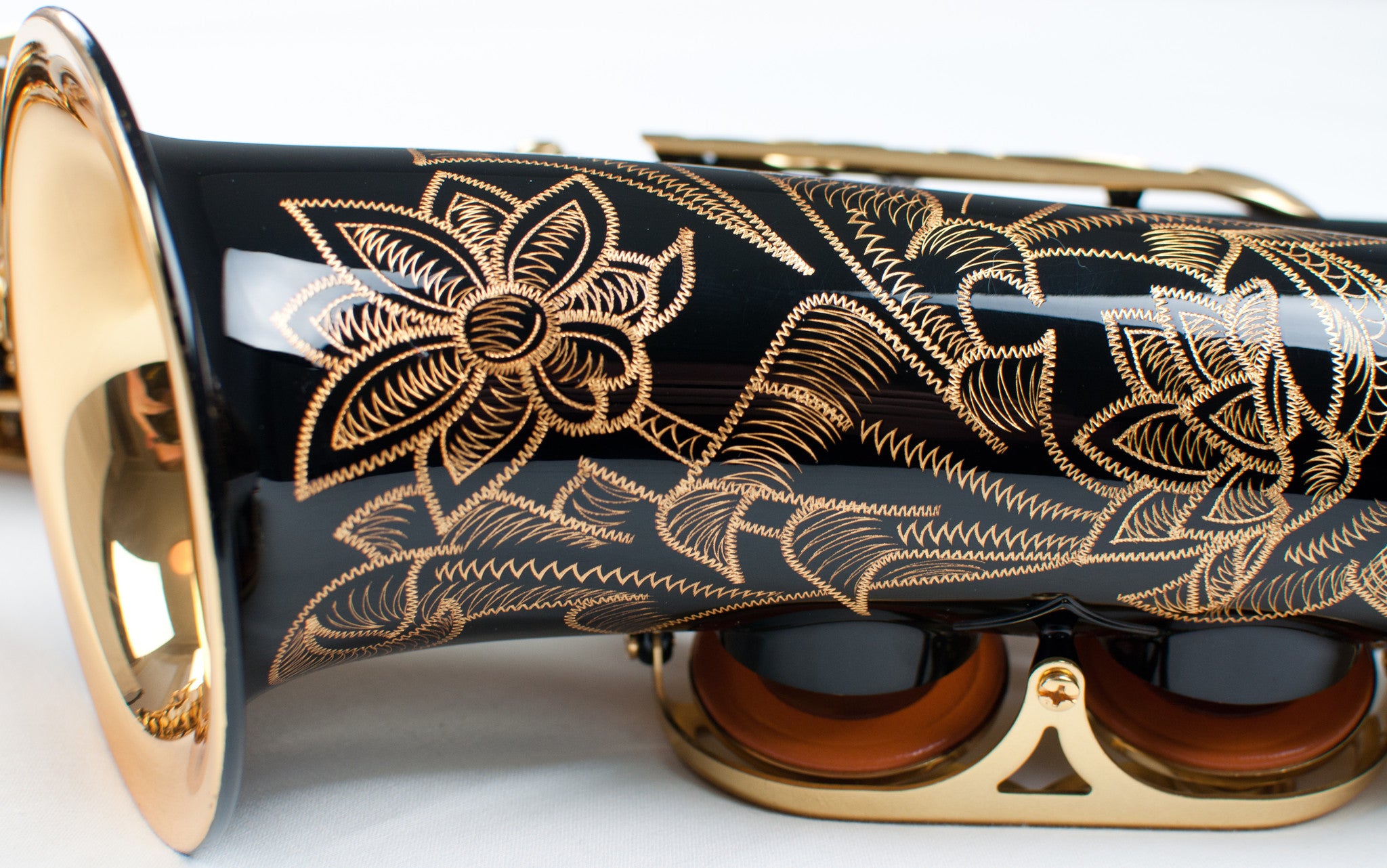 Yamaha Custom YAS-875EXB Alto Saxophone Black Lacquer Finish
Yamaha Custom 875EX alto saxophone with a black lacquer finish.  The condition of this saxophone is very good and near mint condition. The horn was very lightly played, so the pads are in like new condition.  This horn was just regulated by DC's top repairman. It's in as good or better playing condition than a new 875EX.  The black lacquer is quite striking and the gold keys and engraving give the black a beautiful contrast. 
Hands down, this is my favorite model alto saxophone being made today. In fact, this model has been my primary alto saxophone since 2005. I personally like it more than any Selmer being made, even though those are currently going for thousands more. The keywork feels incredibly solid on this model, the projection and clarity is wonderful, and evenness top to bottom is perfect.  Added to this, Yamahas have the reputation of the best consistency of any saxophone being made today.  This is a top of the line saxophone that you can find for less than half of what a new Selmer is going for today.