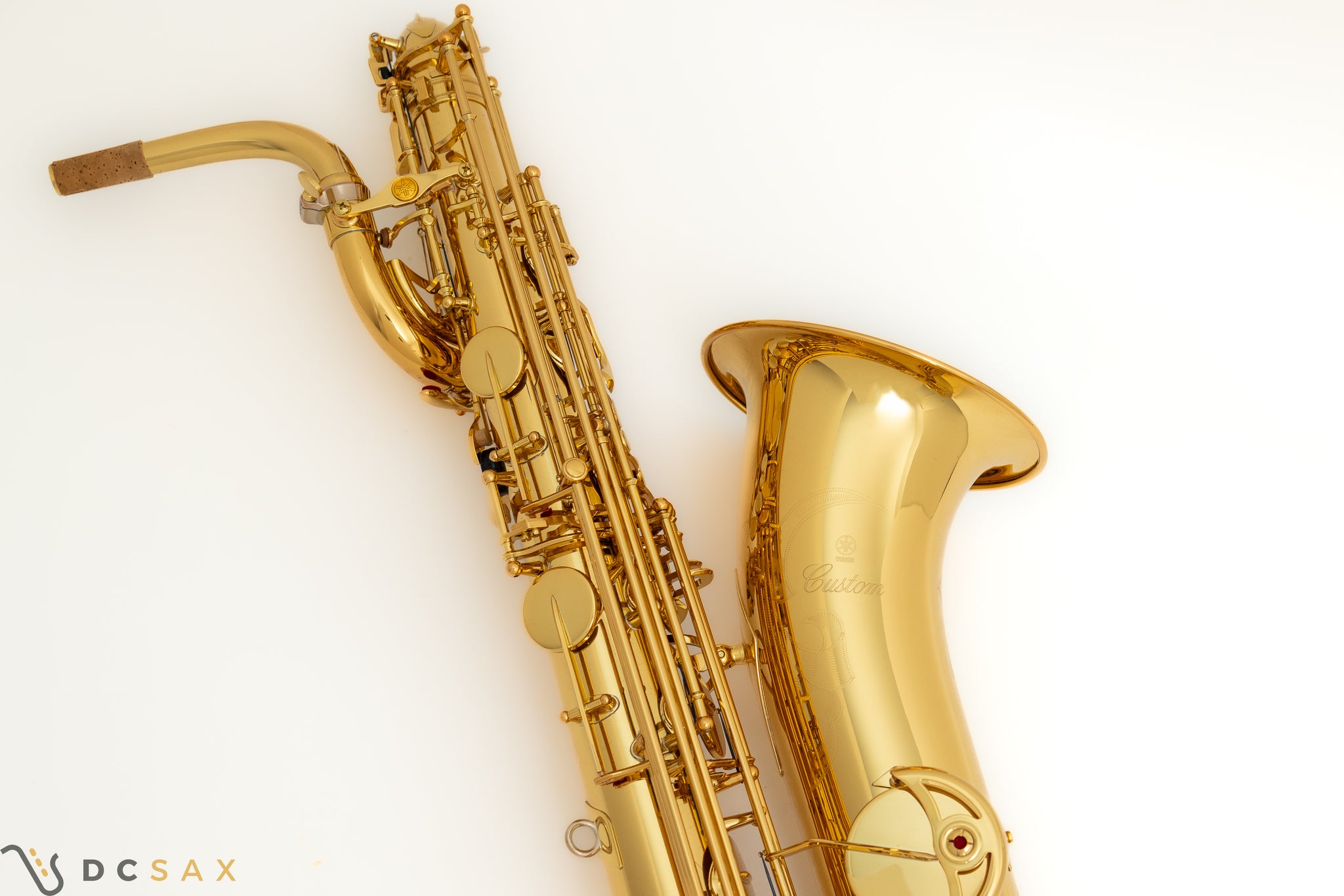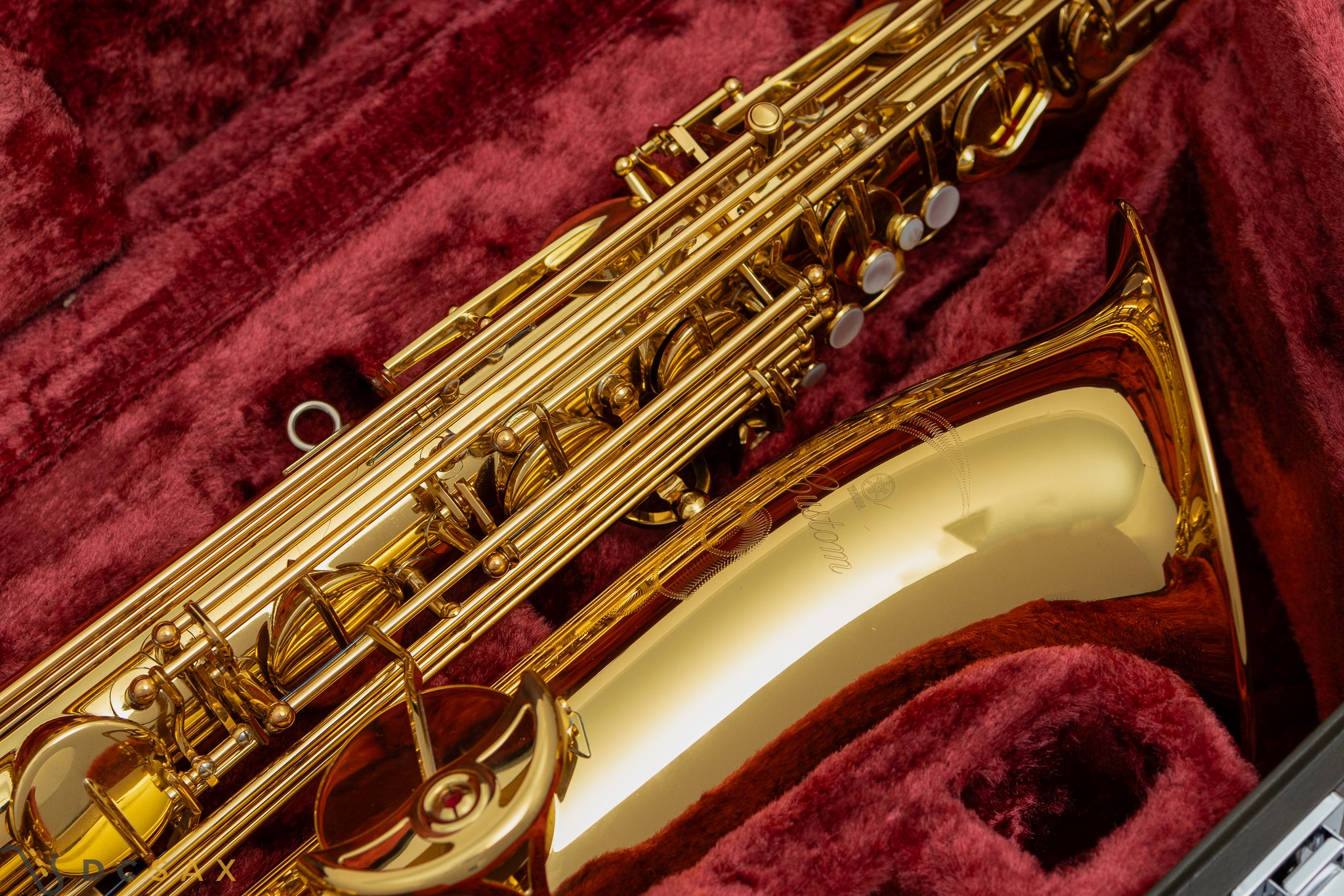 Yamaha Custom YBS-82 Baritone Saxophone, Near Mint
Yamaha Custom YBS-82 baritone saxophone. This is Yamaha's top of the line professional baritone saxophone. This model was released around two years ago, but it's still nearly impossible to find one, given their high demand. This one is in immaculate condition. There are a few very light surface scratches mainly near the neck strap hook, but you have to look hard to find them. There are zero dents or dings. The sax has never been taken to a gig, and was just set up by Brennan Lagan in July 2023. The sax comes with the optional peg attachment and a C1 neck, which is what the horn originally shipped with.
This sax was previously owned by a Yamaha performing artist and member of a Washington DC based premier military band. The only reason why he is selling it is because his band just bought him the same exact model and doesn't have a need for both horns. This is a fantastic saxophone that I believe is the very best baritone saxophone on the market today.