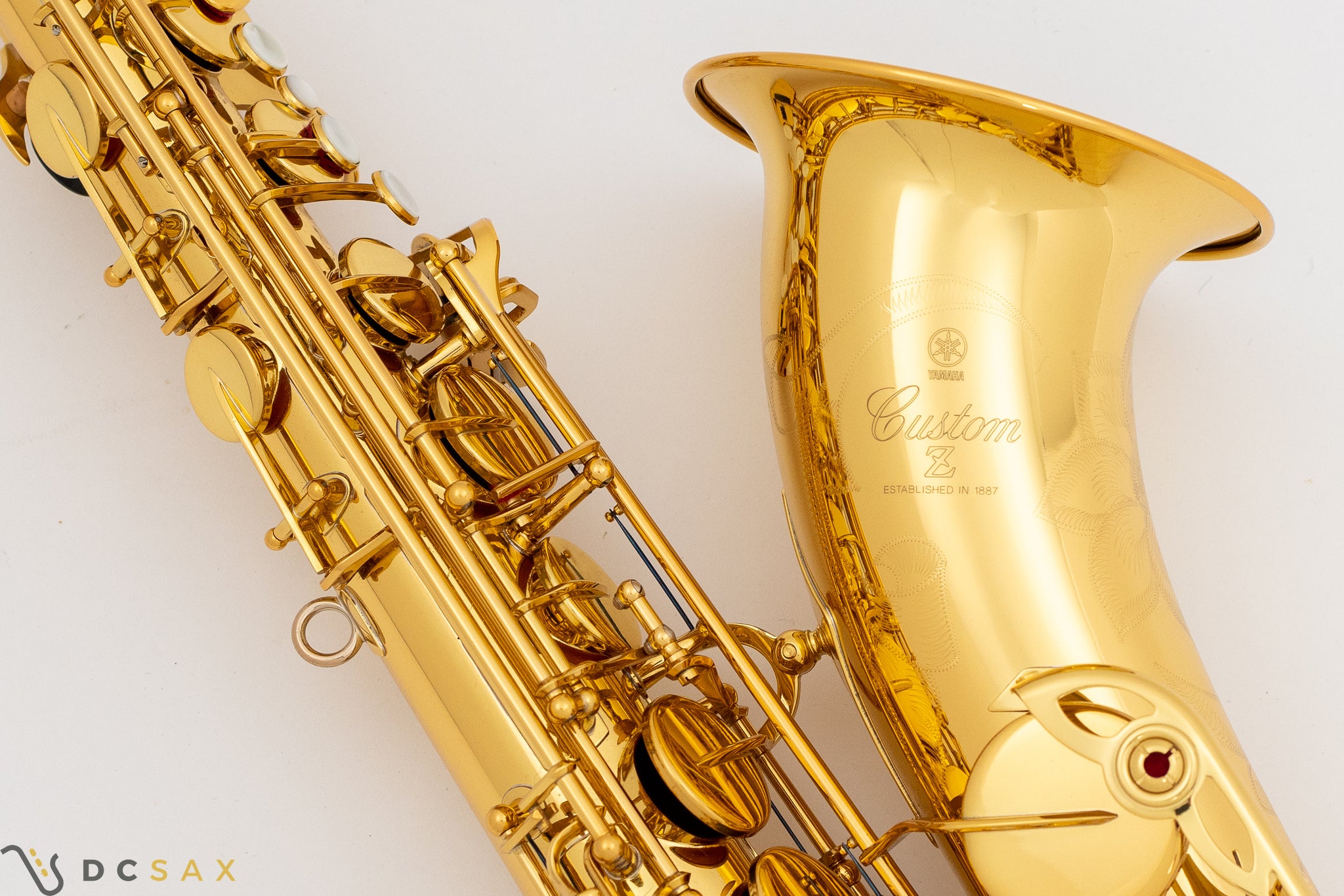 Yamaha Custom YTS-82Zii Tenor Saxophone, Near Mint
Yamaha Custom YTS-82Zii tenor saxophone in near mint condition. This is Yamaha's top of the line professional saxophone. This is the updated 'ii' model, which features a V1 neck, giving the instrument better response, projection and intonation. The updated model is fitted with domeless metal resonators, and improved low note response. I loved the original 82Z, and this updated model is a noticeable upgrade. 
This sax is nearly 100% mint condition. There are few light scratches, but there are no dents or dings and the pads are in new condition. The neck has never been bent down. The case is original and looks great. My tech just serviced the sax, so the pads are sealing great and the entire range speaks with ease.
Questions? Email me at paul@dcsax.com!