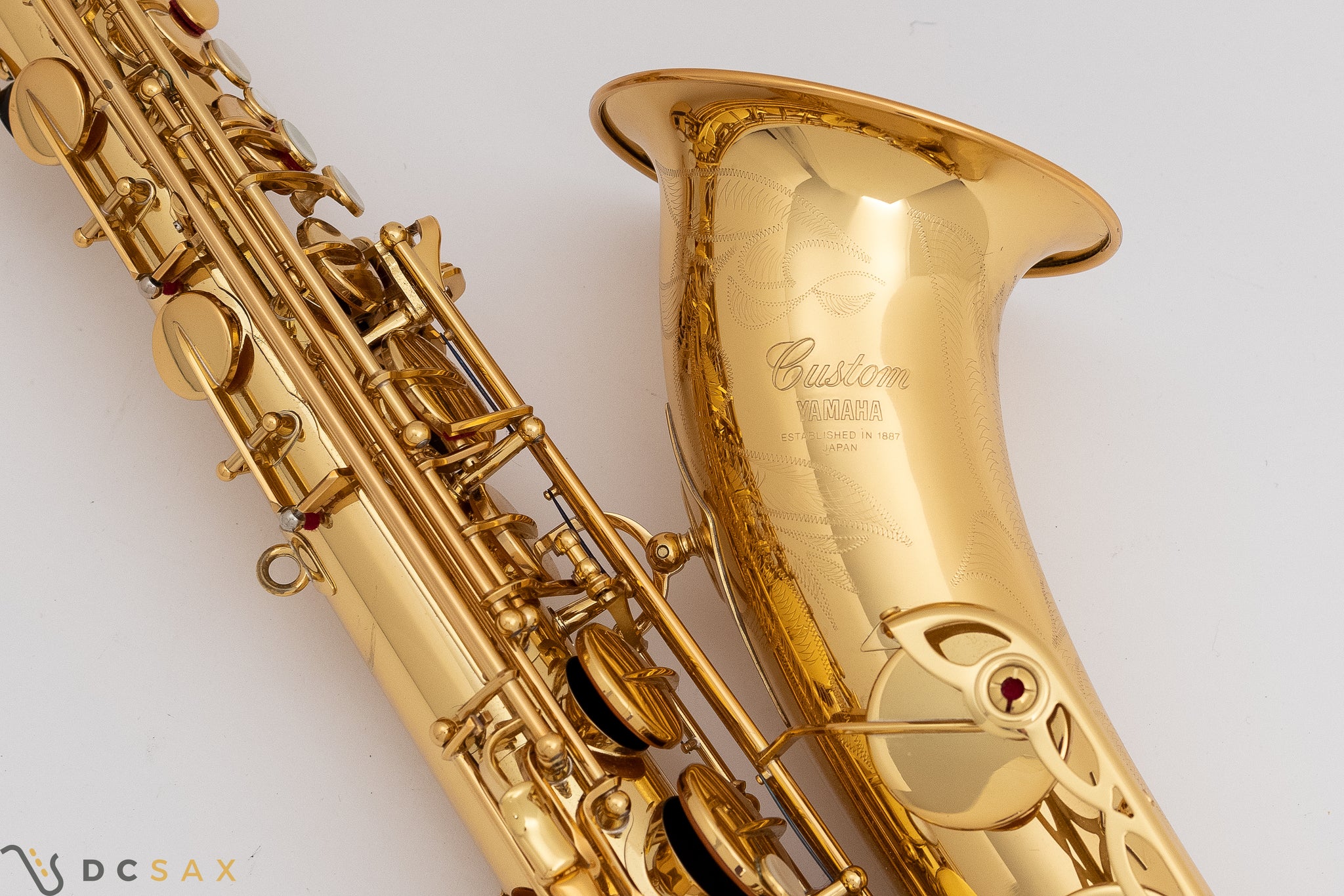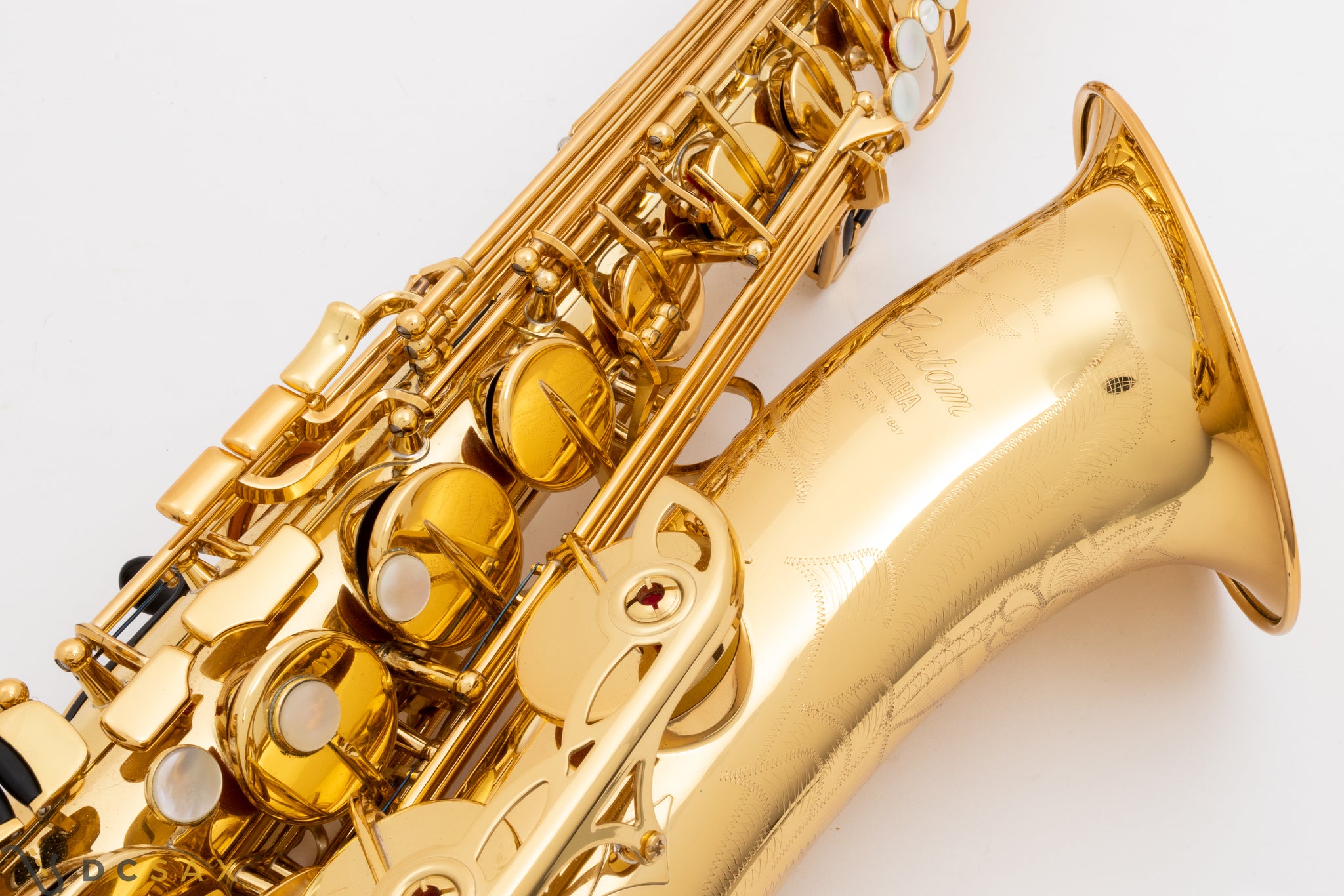 Yamaha Custom YTS-875 Tenor Saxophone, Just Serviced, Video
Yamaha Custom YTS-875 tenor saxophone. This is Yamaha's top of the line professional saxophone, manufactured in the 1990's. The horn is in excellent condition overall. The neck has never been pulled down and there are no dents or dings. My repairman removed a ding around the lip of the bell but otherwise I see no evidence of any other dent repairs. The sax comes in its original case, which is in excellent condition and adorned with European regional stickers. 
The pads appear to be all original and still in good condition. My tech serviced the horn prior to sale, so the pads seal well and the horn plays effortlessly from top to bottom.