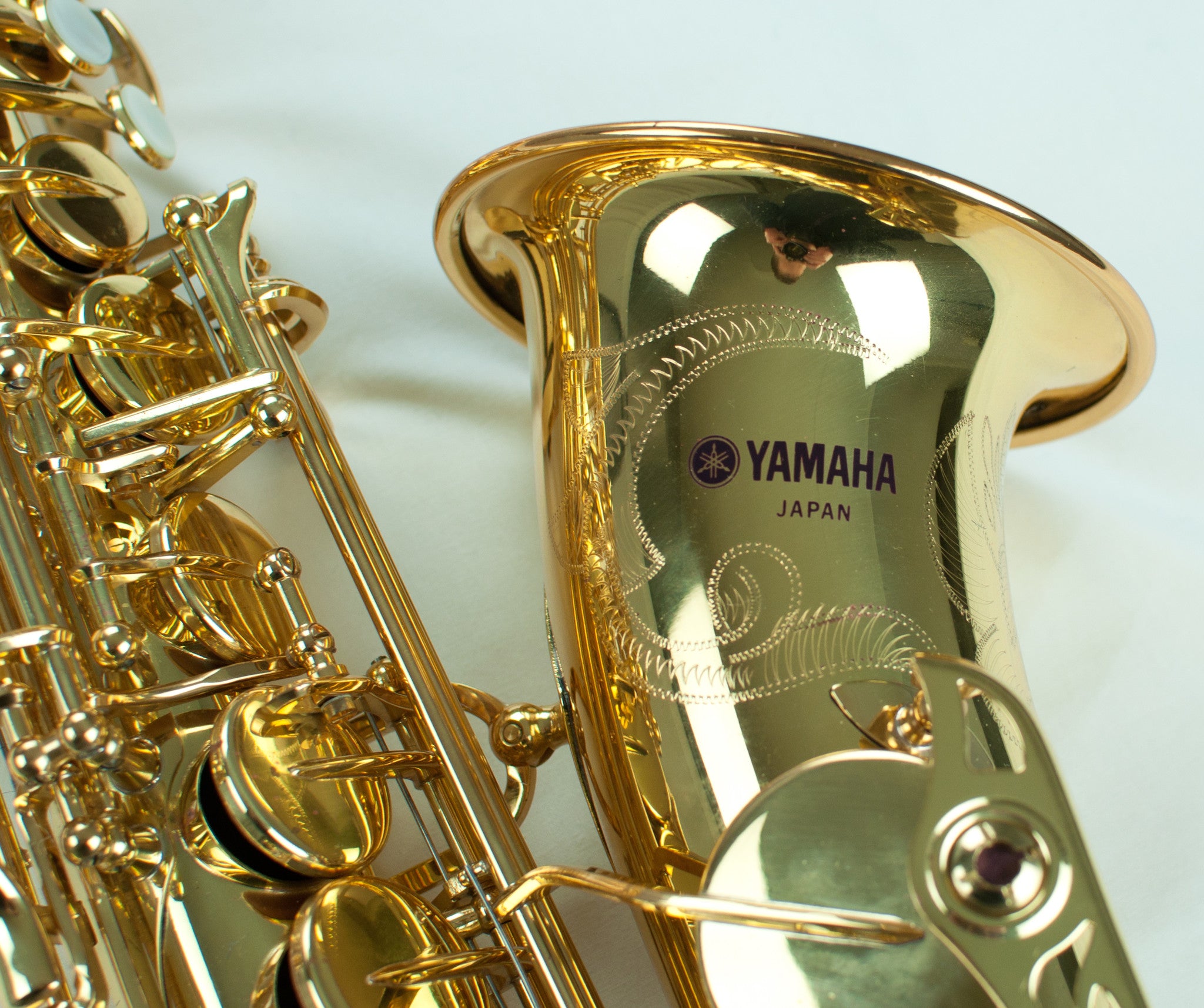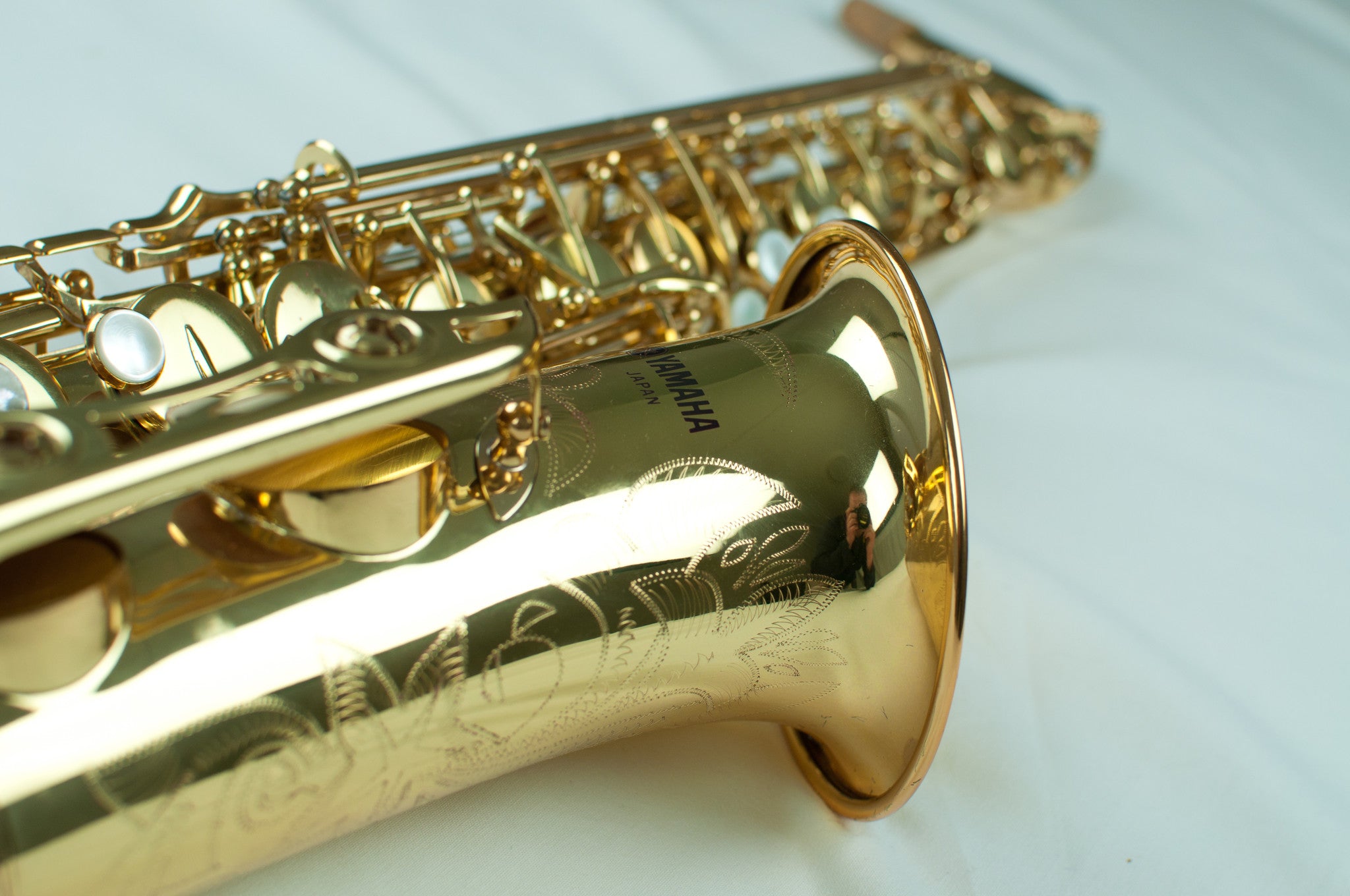 Yamaha YAS-62 Purple Label Alto Saxophone
Yamaha YAS-62 purple label alto saxophone with a fresh Matt Stohrer overhaul. Yamaha 62's with the purple label have gotten a cult following from saxophonists, and it's easy to tell why after playing this one.  To me, it has more in common with a 5-digit Mark VI alto than an 875EX Custom.  In fact, Yamaha designed this horn based on the famous Mark VI design.  The horn feels nimble to hold and to play.  It has unbelievable projection and is very easy to get around on it.  
Not only is this one of the nicest purple label Yamahas that you're ever likely to find, it also has a recent Matt Stohrer overhaul, who has established a reputation as one of the finest repairmen out there.  His overhauls run well into the $1000's, so it's a real treat to get top quality workmanship pared with such a fine horn.  This is about the finest example of a purple label Yamaha you'll ever see, so I encourage you to jump at the opportunity to get such an outstanding horn! There are some light scratches on the body (you can see them in the last two pictures the best), but otherwise is in wonderful cosmetic shape, especially being a horn nearly 30 years old.
As with every sax sold on dcsax.com, this sax comes with a 7-day return policy.  If there's any reason you don't like it, you are welcome to return it in its original condition for a full refund, provided you pay for shipping/insurance both ways.