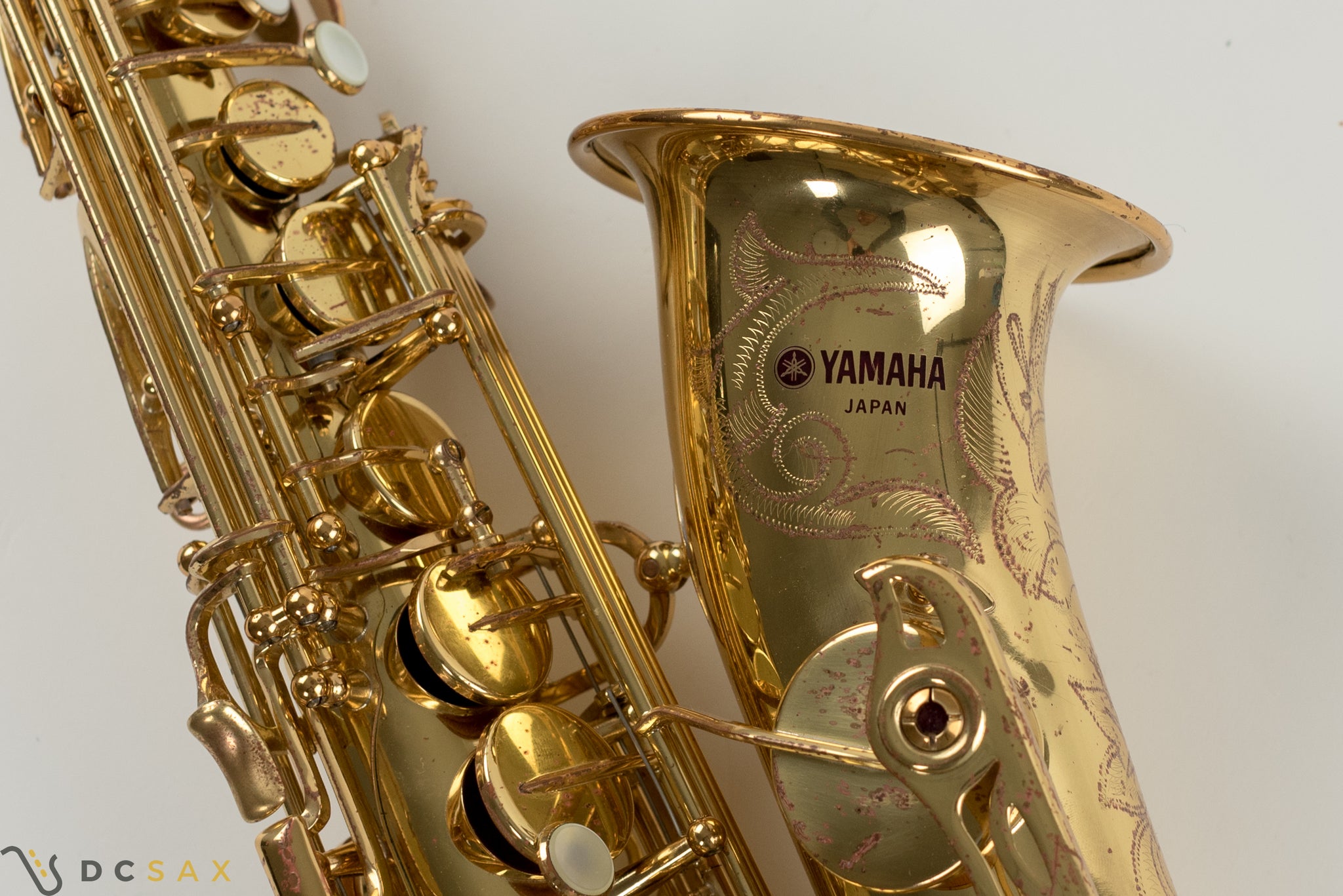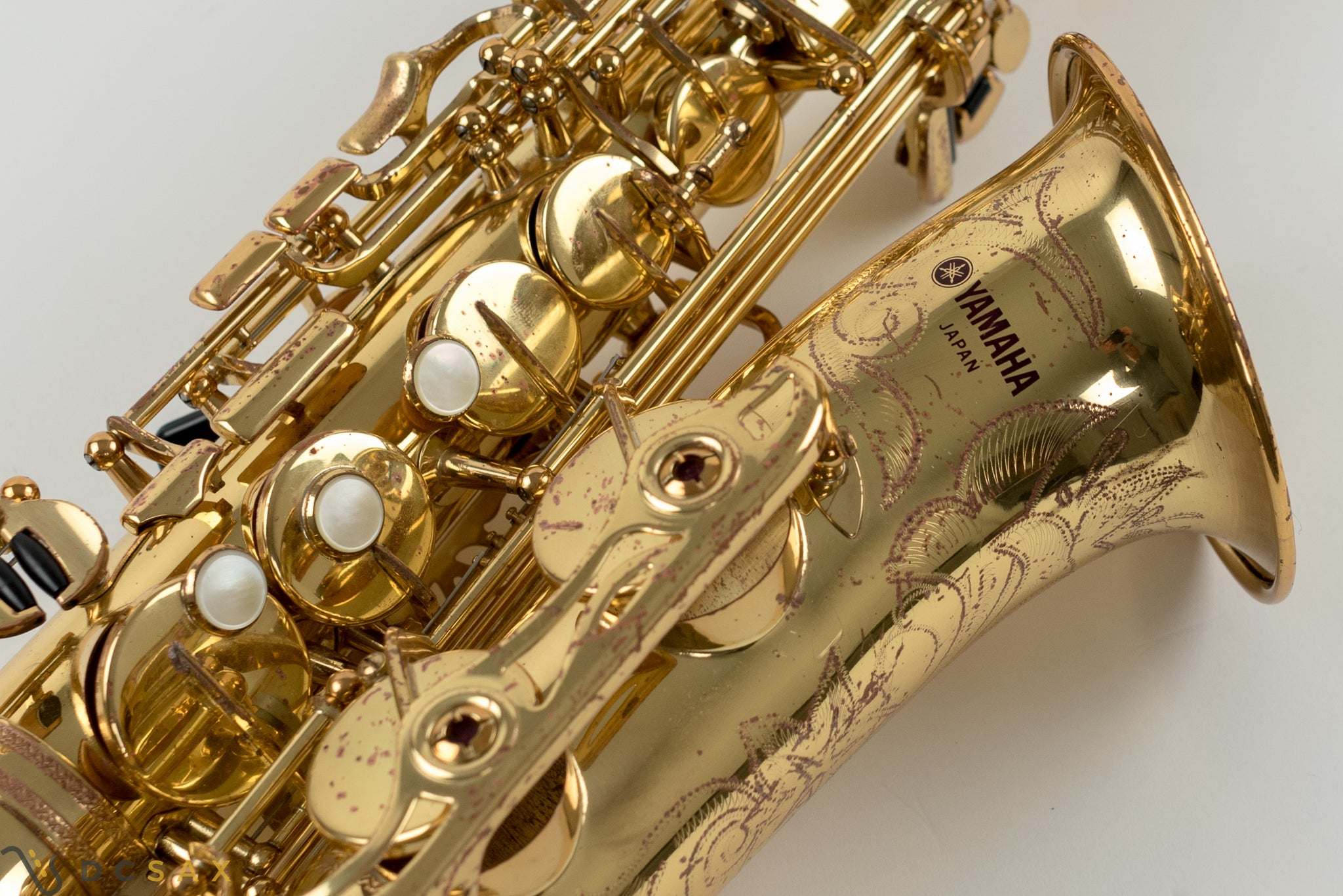 Yamaha YAS-62 Purple Label, Just Serviced
Yamaha 62 purple label alto saxophone. Yamaha 62's with the purple label have a great reputation. They have a centered, focused sound that makes them easy to project. The horn feels nimble in response and feel, and is a very fun all-around horn to play.

This is a one-owner horn that is in excellent overall condition. There is a fair amount of oxidation mainly framing the engraving, but the lacquer is original and over 97% remains. There are no dents and no resolders. The sax comes in its original case which is also in good shape. 
The sax was just serviced by my repairman prior to sale. He replaced a couple pads and regulated the rest. I'm guessing that many pads are the originals, and despite their age, still have a lot of life left in them. The horn plays very well from top to bottom, and feels locked in. The action feels great. 
Here is a video of a purple label Yamaha 62 that recently came through our shop. Although it's not the same horn, this should give you a great idea of what this model is capable of.