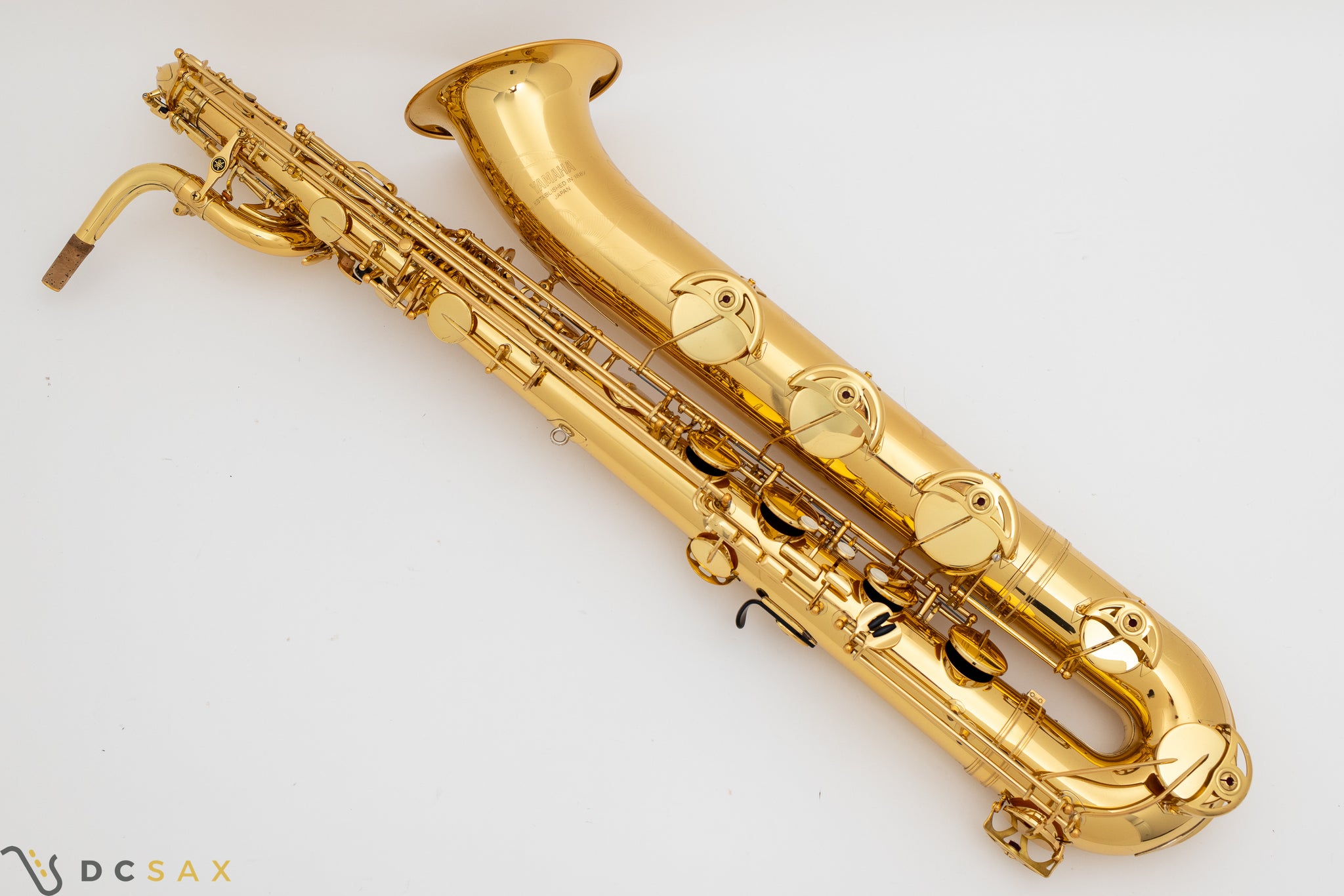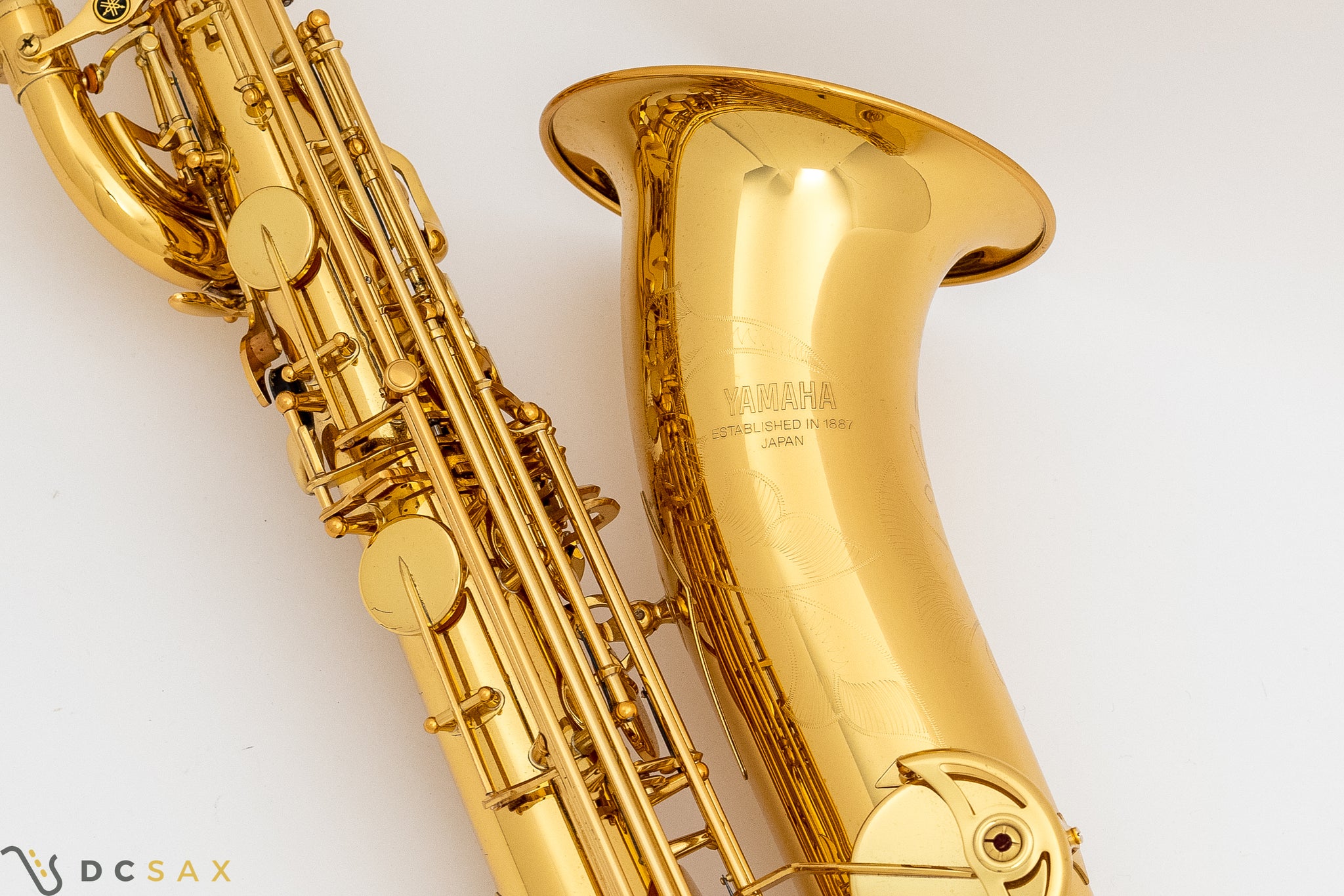 Yamaha YBS-62 Baritone Saxophone
Yamaha YBS-62 baritone saxophone. This is a phenomenal instrument, and one of the best baritone saxophones made today. In my opinion, Yamaha baritones have superior ergonomics to Selmer, with much more fluid and flexible response. The low A key placement is ideal, because it allows the thumb to pivot without having to lift your thumb up, away from the octave key. 
This sax was previously owned by a local saxophonist who is a member of a premier military band. It also happens to be a good luck charm, because I personally know two other saxophonists who have won auditions in premier DC military bands with this very horn. 

This one-owner sax itself is in excellent condition. The pads are nearly perfect with years of life left in them. The sax has been regularly maintained, and is sealing from top to bottom. There are some tiny dings on the bow and around the lip of the bell. There are also some scratches mainly on the back side from regular use. Otherwise, the horn is pristine.