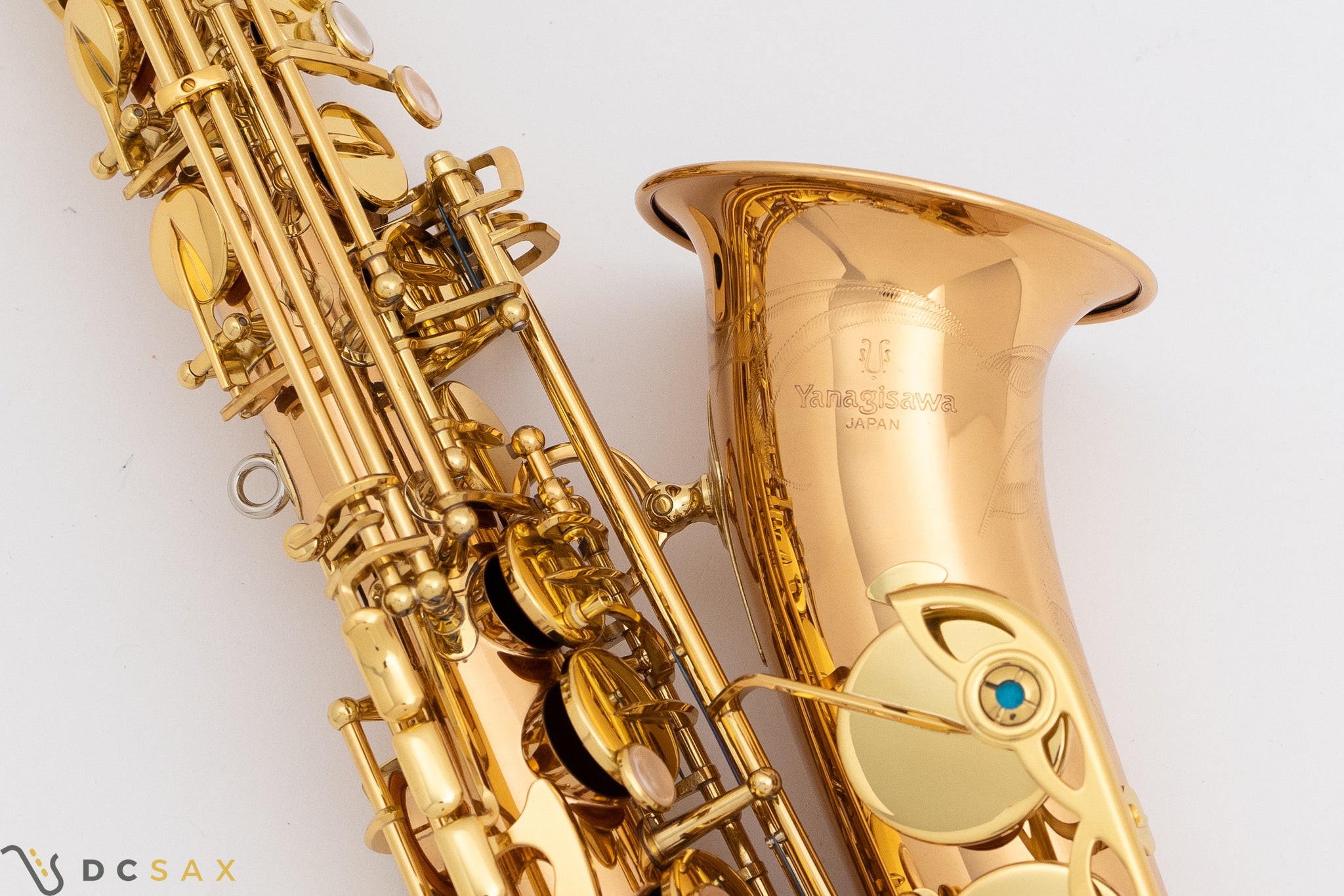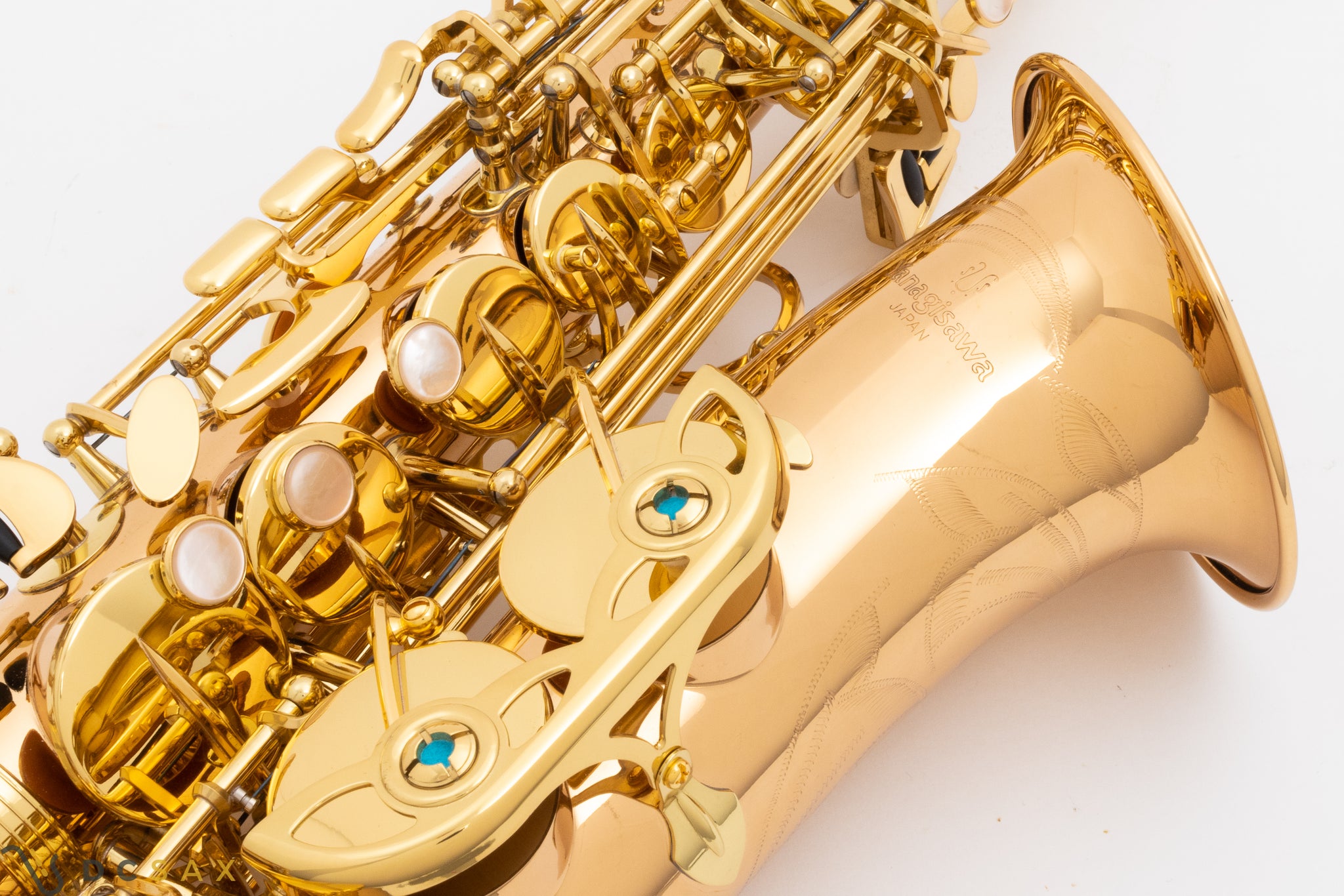 Yanagisawa A-WO2 Alto Saxophone, Mint Condition
Yanagisawa A-WO2 alto saxophone with bronze finish. Here's a near mint condition horn that could pass for new. There are no scratches or dents, and the pads are still in perfect condition. There is a tiny imperfection in the lacquer on the back side of the bell near an engraving mark, which to my eye looks like it could have been from a slip of the hand during the engraving process. Otherwise, I don't see any other blemishes. 
Yanagisawa saxophones have always had an outstanding reputation, but if you haven't tried their new WO series horns, I'd strongly encourage you to do so. Many professionals are gravitating to this brand because they are incredibly even, efficient and consistent saxophones. This one feels nimble, precise and colorful in every register.