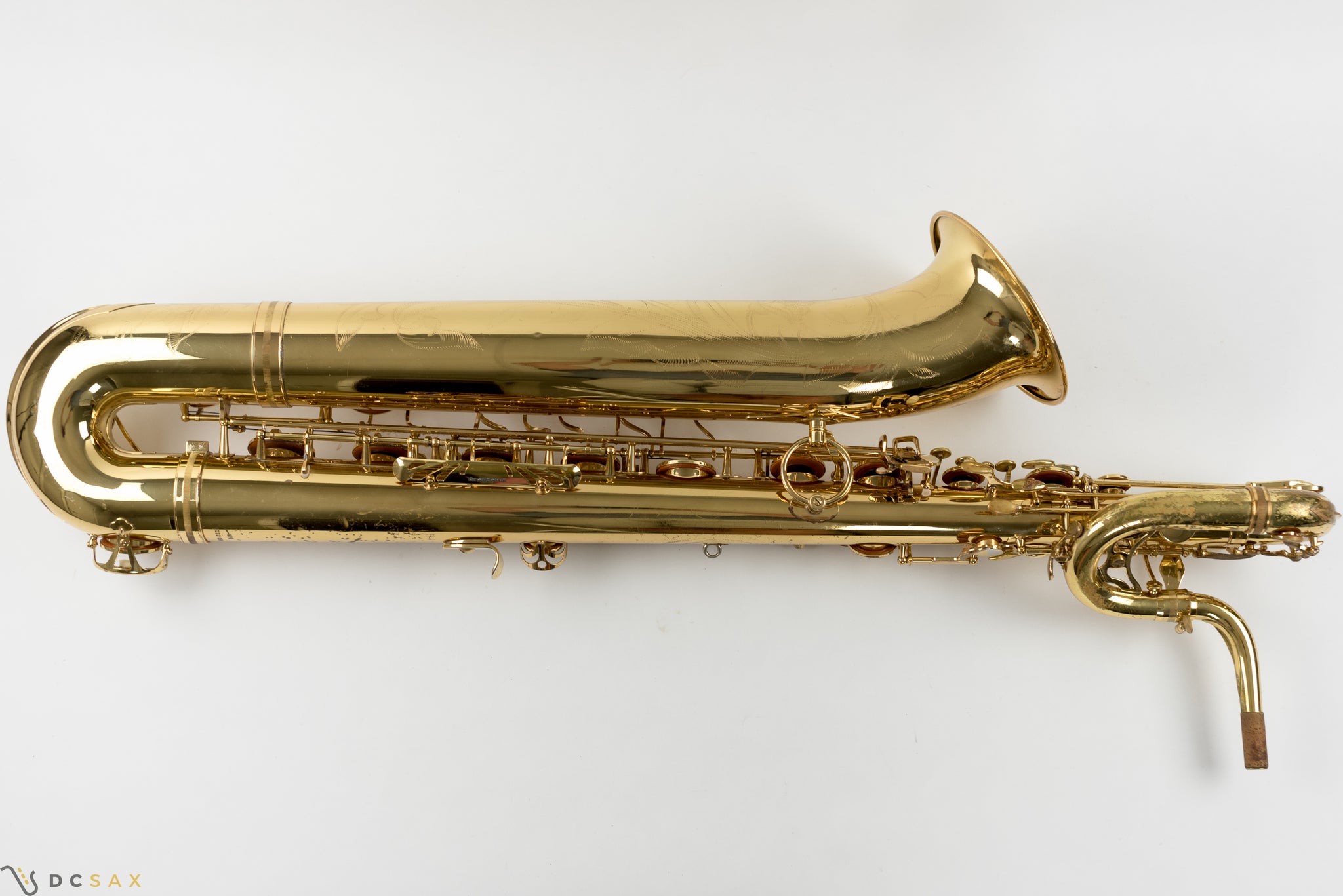 Yanagisawa B-991 Baritone Saxophone
Yanagisawa 991 baritone saxophone s/n 221,xxx. This is a top of the line professional baritone saxophone, keyed down to low A. Yanagisawa makes great baritone saxophones. They tend to be very easy to play and free blowing. This one has a very even scale and speaks effortlessly from low A to high F#. My tech performed a full service prior to sale, so the sax is playing perfectly and the pads seal very well. The neck is original to the horn and has never been pulled down. As you can see, the horn is in excellent overall condition. There are a few small dings, mainly in the bow and bell area, but are all very minor. The sax comes in the original case. 
International buyers, please contact me at paul@dcsax.com for a shipping quote prior to purchase.